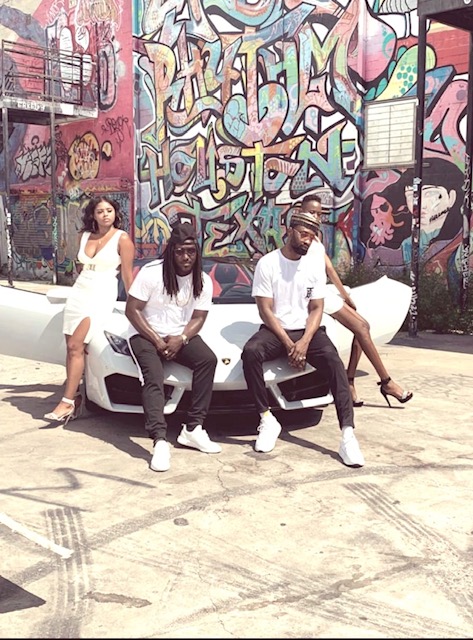 Music fusion has always been a way of bridging barriers and crossing borders while mixing genres creates its own unique sound. RoataneanKid collaboration with a Nigerian star is helping him push is creative productivity to every corner of the world
New York, New York – Top-performing artist, RoataneanKid collaborates with Nigerian star Ric Hassani on single titled 'bae'. The song has already become a sensation on social media and music platforms around the world, where people can't just get enough of it.
Hailing from Roatán, an island off the coast of Honduras in the Caribbean Sea, RoataneanKid is a highly reputed recording artist and songwriter. His music influence stems from the Punta, Salsa and Merengue sounds of Central America, Reggae and Dancehall from the Caribbean, Afrobeats, Urban, and Top 40 radio from the United States where the rising virtuoso now resides. This musical melting pot has not only translated in his music, but also in the prolific lyrics that he pens in his songs in Spanish, English, and Island Creole English.
Having honed his craft in all facets of the music industry such as production, event promoter, and formally studying music, RoataneanKid has already achieved momentous accomplishment. Some of his achievements includes a feature with top Billboard star "Busy Signal", and collaborations with several prominent names in music, including Grammy-nominated producer "Noize"; "Magnifico The Beat Monster"; and top reggae and dancehall producers "Birchill" and "Blaqk Sheep".
RoataneanKid latest hit bound single "Bae" is once again a representation of his musical synthesis as he teamed up with Multi-Award winner, Nigerian singer, songwriter, musician, and Afrobeats artist Ric Hassani. The catchy single produced by Navy The Best, and released under imprint label Mundial Music Entertainment, delivered a fun video directed by PhillyFlyBoy & David Flores
Explaining how the collaboration came about, RoataneanKid said "It was an amazing experience working with Ric. He's a very cool, talented and super humble guy. We've known each other for about 2 years now. I had the record and told Rick about it. He loved the idea, and as fate would have it, he had a show coming up in Roatan and the rest is history!"
Reflecting on his path and what's ahead, the budding artist explained "I don't limit my sound, my music, and my dreams. My dad taught me that if you work hard, you can achieve anything. But if you sit and expect it to come, it may never reach you. My mother taught me self-discipline, and how making the right decisions now can benefit you in the long run." He further added "but society is my other big supporter, as it taught me that the only person that can limit my success is myself."
Media Contact
Company Name: Destine Media
Contact Person: Ronnie Tomlinson
Email: Send Email
Phone: 3474978874
Country: United States
Website: http://www.destinemediapr.com/