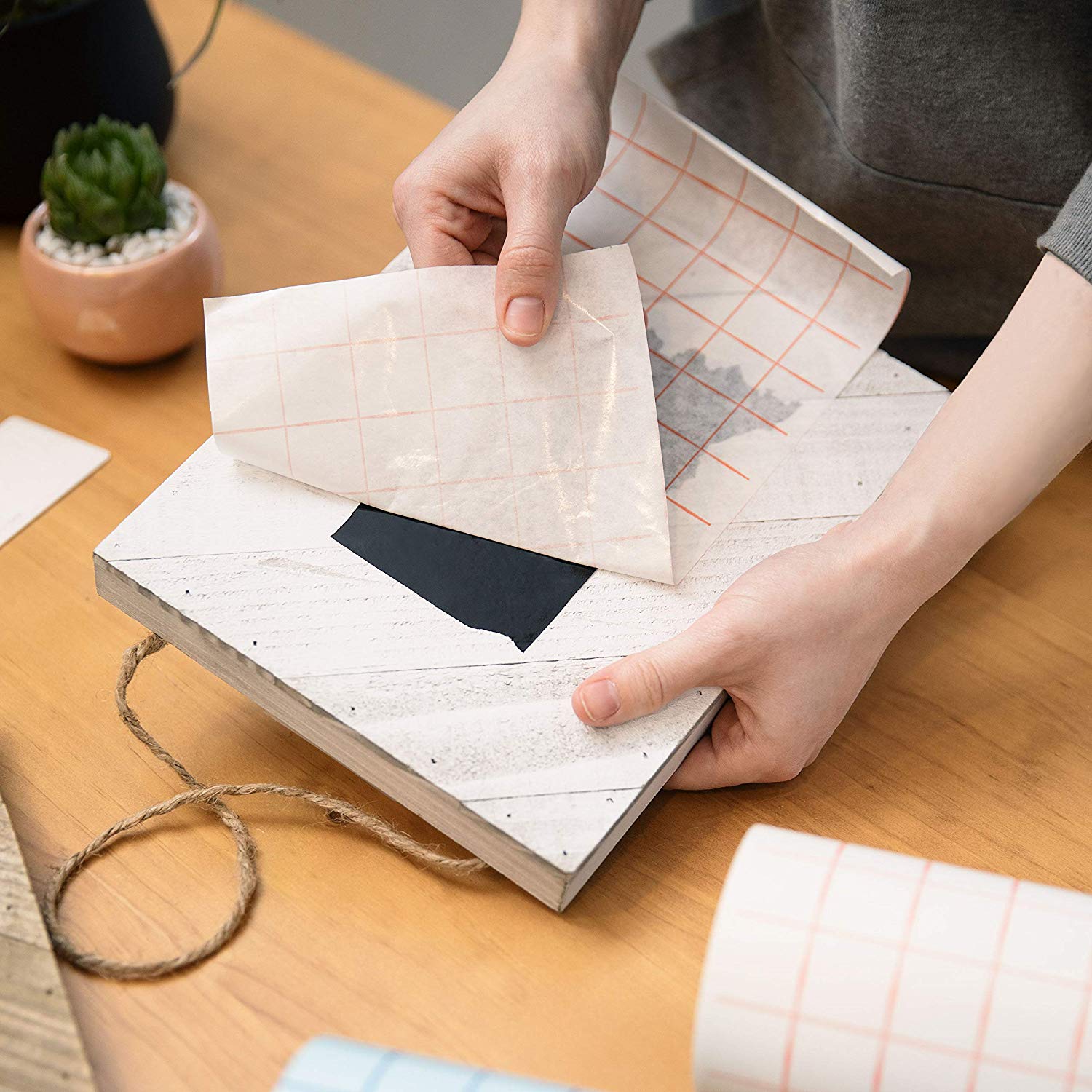 Angel Crafts, a noted brand delivering world-class art and craft accessories, continues its dream run in Amazon. The company's Transfer Paper Tape has been recommended by several impressed users as the best product of its kind in the current market.
Angel Crafts proudly reveals that its popular product Transfer Paper Tape continues to maintain its strong hold in Amazon. Suitable for a wide range of art and craft projects, this product has already received nearly fifteen hundred reviews from users. Many of these users have recommended this high quality art accessory as the market's best transfer paper tape.
The transfer paper for vinyl from Angel Crafts is available in dimensions of 12 inch by 8 feet, and can be used for making decals and applying designs to signs, walls, windows, or any other type of flat surface. Unlike many other similar products, this product makes it effortless for the users to transfer their designs efficiently. As a result, it is extremely popular amongst users that are new to using vinyl. These tapes leave no residue behind, thanks to the rolls that come with a rubber based glue adhesive. With a printed grid design, it also simplifies the process of aligning the designs perfectly.
The extreme popularity of Angel Crafts transfer tape can also be attributed to the fact that these tapes can be used with Silhouette Cameo, Provo Craft Cricut, Portrait Die Cutter, and all other popular brands of vinyl cutter. In order to ensure ease of use for the users, each pack of the product comes with a set of easy to understand instructions.
"This is by far the greatest transfer tape I've used. I really love that it is clear with a blue grid to use for measuring and for aligning your image. Also, this has a backing making your work so much easier. I hate tapes that don't have a backing. They seem to stretch and it is hard to get the right size without wasting a lot of tape. And, unlike another brand I tried in the past, the backing on this clear tape was very easy to remove. I plan to try some of their vinyl as well to see if it is as good a product as the tape," an impressed user mentioned in his Amazon review.
According to another reviewer, "I love this product – the best one I have found to transfer permanent vinyl on to glass – the grid lines are very useful. Don't buy the Cricut brand – sticks too much to the vinyl and too hard to transfer. I just bought 3 more rolls from this company – only company I will use now – fast service – great product – sorry that I waisted money on other transfer papers."
To find out more about Angel Crafts Transfer Paper Tape, please visit http://www.amazon.com/dp/B00R3NITS2
About Angel Crafts:
Angel Crafts is an organization dedicated to designing and manufacturing high quality accessories that are particularly useful in art and craft related applications. A large number of products from the company are selling successfully in Amazon.
Media Contact
Company Name: Angel Crafts
Contact Person: Media Relations
Email: Send Email
Country: United States
Website: http://angeldirectproducts.com/