Talented songwriter and founder of Hermetic Seals, Richard Fronapfel announces the release of the band's new single titled 'Chasing the Moon'. Thoughtful and reflective, this achingly beautiful anthem ruminates on the isolation and pain that accompanies lost love. A dreamlike, melodic piece, it builds on the themes of love, loss, and wonder that marked the band's critically-acclaimed debut album, Like Home. Highlighting the joyful peaks and crushing troughs that bind us all, 'Chasing the Moon' is set to be released on 29th-Nov-19 on Spotify. It is the second single from Hermetic Seals' second album, "Glass Heart", which is slated for release in early 2020.

Mournful and tranquil strings set the tone, as the narrative unfolds revealing the lamentation of a once vibrant love plucked away without warning. The pain, the doubt and the insecurities ruminate as the story teller lays his heart bare. There is nothing to do but drive, pondering the missteps that led to this heartbreak. "Wrestling ghosts tonight, I still ask myself why… I held on with all my might to what I learned wasn't mine"; the poignant sentiment is instantly recognizable to anyone shaken when a love is ripped away.
The days are long; one running into another leaving one with nothing to do but review, agonize and painstakingly dissect careless words; said and unsaid and all the signals, subtle or overt, that, if heeded, could have subverted the, ultimately, fated parting. This raw, heartfelt track from Hermetic Seals, which tells a unique, reminiscent story, and draws upon deep emotion and experience, has a nostalgic sound and touches upon something uniquely human. Hermetic Seals' ability to tap into emotions that are so personal, yet so familiar is the hallmark of this seminal work and stands in stark contrast to much of today's pop fare.
About Hermetic Seals
Hermetic Seals has one member; Richard Fronapfel. He is an unapologetic product of every AM radio show of the 70s, every college radio hit of the 80s and all of the Rock, Pop, Soul and Funk that marked life's events, huge and small, bitter and sweet, somber and joyful, With this as the baseline, Richard has broken from playing, singing and celebrating the songs he's loved from the artists he admires and has begun faithfully stewarding the music inside of him into the world. In that way, Hermetic Seals has been decades in the making, if only months in existence.
The debut album, Like Home, is full of music that evokes significant times, places and emotions. Hope you dig it!
For more information please visit https://www.hermeticsealsband.com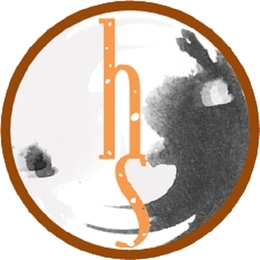 Additional Links:
https://twitter.com/Hermetic_Seals
https://www.instagram.com/hermeticseals
Media Contact
Company Name: 3000 Records
Contact Person: Terrance Schemansky
Email: Send Email
Phone: (888) 463-4336
Address:P.O. Box 285
City: Fenton
State: MI
Country: United States
Website: https://www.hermeticsealsband.com