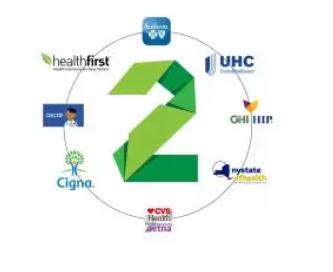 November 27, 2019 – 212-484-9888.com, an insurance venture, is pleased to announce its new and revamped website, which provide instance rate quote for New York small group health insurance.
The new portal, https://2124849888.com/emblem-empire-healthfirst-oxford-oscar-group-health-rate-for-nyc-long-island-q1-2020/ allow all New York small group human resources manager or small business owner to instantly compare all the NY small group health insurance rate instantly.
"With this new site, I have tried to make finding insurance policies a lot easier, especially for those who need a group health insurance policy. No form to fill, or the hassle of talking to an agent," says Nelson Lai, Senior Manager of 212-484-9888.com
In under half a minute, any visitor can visit find out all group health plans and how they compare to each other. This is a great saving of valuable time. Because New York state group insurance rate is community rate, what you are what you get.
Along with the instant quotes from all insurance carrier, including Aetna, Emblem/HIP, Empire BlueCross BlueShield, OSCAR, Oxford Health (A United Health Group Subsidiary & HealthFirst.
Given the rising rates of group health insurance, small business owners can save thousands per month just by knowing what is available for them & their employee.
212-484-9888.com is a license broker that specialize in downstate New York market. Unlike many online websites that will trick the user to provide their phone number & reselling your number to some robocall operator, it never asks any information from their users. Rates gotten from them or any insurance carrier are consistent across other credible platforms.
The 212-484-9888.com team pride themselves on exercising a straightforward approach to guaranteeing customer satisfaction. Unlike other service providers that practice a "give and take" approach, 212-484-9888.com provide their clients with all information for free, without coercing users to submit their contact details. That is indeed a refreshing tactic as a fair percentage of internet users complain of spams.
Facebook: https://www.facebook.com/Google212-484-9888/?modal=admin_todo_tour
YouTube: https://www.youtube.com/channel/UCrNiDpXKt3M94mo1Ek_-2Tg?view_as=subscriber
For more information, please visit: https://212-484-9888.com/
Media Contact
Company Name: 212-484-9888.com
Contact Person: Nelson Lai
Email: Send Email
Phone: 212-484-9888
Address:1460 Broadway, Suite 5450
City: New York
State: NY 10036
Country: United States
Website: https://2124849888.com/