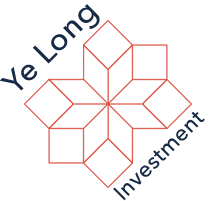 Abu Dhabi is reportedly planning to put about $1.5 billion into Saudi Aramco's initial public offering. This is coming as the oil giant taps friendly neighbors to prop up a deal that has seemingly failed to draw the attention of foreign investors.
The emirate seeks to make the investment through one or more state-linked entities. This is according to sources that prefer to remain anonymous. Representatives of Aramco are also reported to be meeting with officials of some top Abu Dhabi funds and companies to discuss the potential commitments.
The move will be a major relief for Saudi Arabia after the abandonment of plans to market the IPO globally. The company's high hopes of drawing in sovereign investors, including the likes of China, looks shaky as no firm commitments have been announced yet.
Crown Prince Mohammed bin Salman, the brain behind modernizing the Saudi economy with the record share sale, is also billed to make an official visit to Abu Dhabi on Wednesday, according to Saudi TV station Al-Arabiya.
However, it is worth noting that no official statement or a final decision has been made by the Abu Dhabi government as regards the state entities that will participate in the deal. Abu Dhabi putting in an order of that magnitude would mean that the institutional offering is almost certainly fully covered.
The Saudi government aims to raise over $25 billion, selling a 1.5% stake in the company at a valuation of between $1.6 trillion and $1.7 trillion. 1% of the stake has been earmarked for institutional investors, while Saudi retail buyers would be able to purchase what is left.
Aramco has decided to lean heavily on local investors, large and small after international money managers expressed doubts about the valuation Crown Prince Mohammed wanted for the company. Some of the kingdom's wealthiest families have pledged their commitment, a majority of whom had members imprisoned in Riyadh's Ritz-Carlton hotel in 2017.
The banking system is also being used as a tool to boost demand, with the Saudi Arabian Monetary Authority allowing smaller retail investors to borrow twice their cash investment, double the normal leverage limits the regulator allows for IPOs.
For more business and financial news and the services offered by Ye Long Investment, please visit – https://yelonginvestment.com.
About Ye Long Investment
Ye Long Investment is an innovative professional financial services firm formed in September 2002. Headquartered in Hong Kong, the company specialises in holistic and individually tailored client-centred care for all of an individual's financial needs, enriching the business ventures and personal lives of all clients by appropriately positioning and protecting what they have today, planning for what they want in their future, and preparing the path by which they will reach their goals.
Media Contact
Company Name: Ye Long Investment
Contact Person: Mr. Paul Wilkins
Email: Send Email
Phone: +85258199857
Address:Nexxus Building, 41 Connaught Rd Central
Country: HongKong
Website: https://yelonginvestment.com