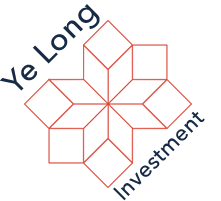 Chinese tech giant, Alibaba, becomes the largest IPO of 2019 as it debuts in Hong Kong
Alibaba Group Holding Limited outperformed Uber's record IPO of $8.1 billion set in May, raising over $11 billion in a secondary listing in a city beset by recession and nearly six months of political unrest. Alibaba's total raise from the oversubscribed offering could be as high as $13 billion if its underwriting banks exercise their "greenshoe" options to buy more shares.
Shares in Alibaba climbed over 6% as it debuted Tuesday morning on the Hong Kong Stock Exchange, closing with a 6.6% rise for the day.
Charles Li Xiaojia, chief executive of the Hong Kong Stock Exchange, said before trading that Alibaba's listing was a "milestone" and like "a family member finally coming home."
Hong Kong was Alibaba founder Jack Ma's first choice to list in 2014 before switching to New York due to a dispute with HKEx over the selection of board members. The company's leadership has continued to express their desire to eventually list in Hong Kong—significantly closer to the business's home in Hangzhou, China.
"As a result of the continuous innovation and changes to the Hong Kong capital market, we are able to realize what we regrettably missed out on five years ago. Today we realized what we said then: 'When conditions allow, we will come back to Hong Kong," Alibaba executive chairman and chief executive Daniel Zhang said in a Tuesday statement.
"I applaud Alibaba for taking the step to list in Hong Kong at a time when a lot of people have lost confidence […] in what's going on in Hong Kong as a market," Mary Manning, portfolio manager at Ellerston Capital, told CNBC.
Many first-time buyers of Alibaba stock in Hong Kong were institutional investors and fund houses from mainland China, Maggie Wu, according to Alibaba's chief financial officer.
"We continue to see HKEx as a primary listing venue for mainland corporates to raise capital offshore and a gateway for access to the mainland capital markets," says Michael Wu, senior equity analyst at Morningstar Investment Management.
Alibaba said in its prospectus that it plans to use the funds generated to expand beyond its primary moneymaker — e-commerce — and into other consumer-focused services such as travel booking and video streaming, as well as business-focused services like supply chain, logistics, and payment ecosystems for merchants across the globe.
The company is also ramping up its investments in cloud computing and machine learning, part of the "Alibaba digital economy," which it says has penetrated 70% of the Chinese population thanks to the 730 million annual active consumers from e-commerce sales and the mobile payment platform Alipay's roughly 900 million annual active users.
For more business and financial news and the services offered by Ye Long Investment, please visit – https://yelonginvestment.com.
About Ye Long Investment
Ye Long Investment is an innovative professional financial services firm formed in September 2002. Headquartered in Hong Kong, the company specialises in holistic and individually tailored client-centred care for all of an individual's financial needs, enriching the business ventures and personal lives of all clients by appropriately positioning and protecting what they have today, planning for what they want in their future, and preparing the path by which they will reach their goals.
Media Contact
Company Name: Ye Long Investment
Contact Person: Mr. Paul Wilkins
Email: Send Email
Phone: +85258199857
Address:Nexxus Building, 41 Connaught Rd Central
Country: HongKong
Website: https://yelonginvestment.com