Liviu Mesesan has recently become the first Licensed Scrum Trainer in Central and Eastern Europe. The authorization was provided by Dr. Jeff Sutherland, Scrum co-creator.
Scrum, as it was invented in 1993, is used at a team level, but the organizations that use it are of various sizes from startups to global companies. In most cases there is more than one team involved in a project and for this case the Scrum @ Scale working framework was created. This extends the Scrum working mode at the organization level and allows an almost unlimited number of teams.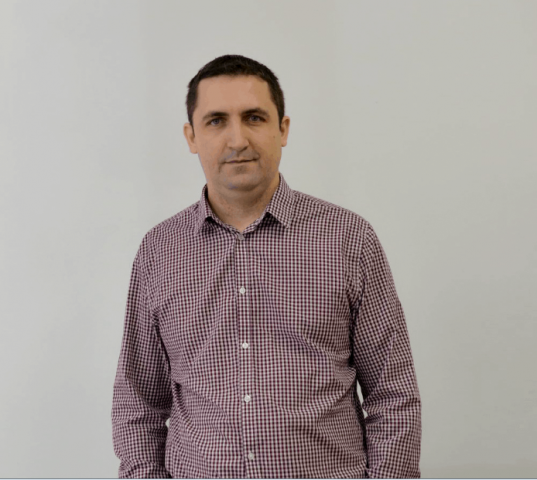 Participants in the courses taught by Liviu Mesesan are people working in various public or private organizations, some of which would be: US Air Force, IBM, Nokia, Honeywell, Zurich Insurance, Provident, Lockheed Martin, Intel, Microsoft, University of Arad, Dell, John Deer, Toyota, Vodafone, Athabasca University, and many more, from countries such as Germany, Switzerland, Italy, France, Spain, Poland, Saudi Arabia, Canada, the United States, and, of course, Romania.
Why now, and why Liviu Mesesan? he was asked in a recent interview.
"In order to become a Scrum trainer you need first of all the experience, and of course, training in the field.
"It's been more than ten years since I first learned about the Agile concept. Subsequently with the first Scrum implementation and the change of the traditional mentality in Agile I saw that it could be done efficiently and delivered on time, without additional costs, without working extra hours and without stress for the people involved. Because for over 20 years of my career I had the opportunity to work in various departments, starting with Operations, and subsequently with Management, Product Development and later Security, it allowed me to accumulate different knowledge, starting from the idea creation of a new product and continuing with its development, then with the implementation for the customer in safe and secure conditions.
"If, at the beginning, most of my activity was in the IT field, I subsequently worked on projects in production, financial and professional services, local and central public institutions, and education. Therefore I accumulated the experience that allowed me to observe that if the field of activity is different, certain problems including waiting for a decision, overtime, delays of deliveries, projects that exceed the estimated costs, etc. are the same everywhere, regardless of the field of activity or the country. From my point of view, it is up to you to educate, and although the education system cannot be changed so easily, something else can be done, namely to improve the work of the people by bringing to countries like Romania, Germany, Switzerland, Italy, France, Spain, Austria, Hungary, Latvia or Poland methods that prove to be of success, such as Scrum and Agile thinking, which make work more efficient by focusing on collaboration and teamwork, thus increasing productivity and efficiency.
"Therefore, I think this is a way in which I can help teams and organizations to become successful," Mesesan states.
This is one way in which teams and organizations can become successful.
First and foremost is a program created by Jeff Sutherland, one of the creators of the Scrum way of working. Therefore, participating in courses in the Licensed Scrum series allows participants to better understand how Scrum is implemented.
Implementing Scrum correctly, as advised by its creator Dr. Jeff Sutherland, with Agile values, leads to impressive results in any organization; the lowest result is doubling productivity, but there are companies where Scrum brings much greater benefits.
Social Media: https://www.linkedin.com/in/liviumesesan/
Media Contact
Contact Person: Liviu Mesesan
Email: Send Email
Phone: +40 734 300 233
City: Sigmaringen, 72488
Country: Germany
Website: https://liviumesesan.com/