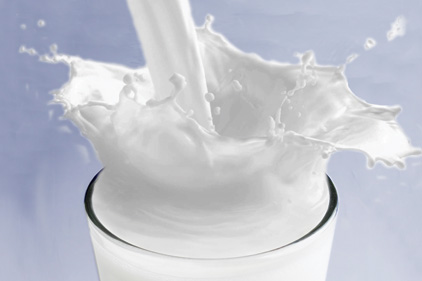 "Global Fluid Milk Market to Reach US$ 4.7 Billion by 2024, Stimulated by Launch of Value-Added Product Variants – IMARCGroup"
The global fluid milk market is driven by the rising health-consciousness among consumers, along with the usage of advanced techniques by manufacturers to extend its shelf life.
According to the latest report by IMARC Group, the global fluid milk market size reached 222 Billion Liters in 2018. Fluid milk represents a staple food product, particularly in developing nations such as India and China. It is highly nutritious and contains significant amounts of riboflavin and other water-soluble vitamins. It is also rich in carbohydrates, fats, proteins, minerals, and minor biological proteins and enzymes. The presence of these nutrients in liquid milk helps in increasing bone strength; smoothening skin; improving the immune system; and preventing hypertension, dental decay, dehydration, respiratory problems, obesity, osteoporosis and even some forms of cancer.
For more information about this report visit: https://www.imarcgroup.com/fluid-milk-market
Global Fluid Milk Market Trends:
Fluid milk is used to produce several value-added products such as ice powdered milk, condensed milk, infant formula, butter, chocolate, cream, cheese, yogurt, sauces, buttermilk, and bakery and confectioneries products. Improving access to the wide range of milk-based products has increased the demand for milk across the globe. Moreover, the leading players in the industry are producing milk variants fortified with vitamin A and D to reduce the incidence of rickets in both children and adults. They are also introducing A2, lactose-reduced, lactose-free, and acidophilus milk to meet the special nutritional needs of consumers. Further, they are using advanced techniques, such as ultra-pasteurization or aseptic processing, to extend the shelf life of milk and allow its storage at room temperature. Owing to these factors, the market volume is projected to exceed 252 Billion Liters by 2024, expanding at a CAGR of around 2.2% during 2019-2024.
Get a PDF Sample for more detailed market insights: https://www.imarcgroup.com/fluid-milk-market/requestsample
Table of Contents
1 Preface
2 Scope and Methodology
2.1 Objectives of the Study
2.2 Stakeholders
2.3 Data Sources
2.3.1 Primary Sources
2.3.2 Secondary Sources
2.4 Market Estimation
2.4.1 Bottom-Up Approach
2.4.2 Top-Down Approach
2.5 Forecasting Methodology
3 Executive Summary
4 Introduction
4.1 Overview
4.2 Key Industry Trends
5 Global Fluid Milk Industry
5.1 Market Overview
5.2 Market Performance
5.2.1 Volume Trends
5.2.2 Value Trends
5.3 Price Analysis
5.3.1 Key Price Indicators
5.3.2 Price Structure
5.3.3 Price Trends
5.4 Market Breakup by Region
5.5 Market Breakup by Type
5.6 Market Breakup by Packaging
5.7 Market Breakup by Distribution Channel
5.8 Market Forecast
5.9 SWOT Analysis
5.9.1 Overview
5.9.2 Strengths
5.9.3 Weaknesses
5.9.4 Opportunities
5.9.5 Threats
5.10 Value Chain Analysis
5.10.1 Raw Material Procurement
5.10.2 Manufacturers
5.10.3 Marketing and Distribution
5.10.4 Retailers
5.10.5 Exporters
5.10.6 End-User
5.11 Porter's Five Forces Analysis
5.11.1 Overview
5.11.2 Bargaining Power of Buyers
5.11.3 Bargaining Power of Suppliers
5.11.4 Degree of Competition
5.11.5 Threat of New Entrants
5.11.6 Threat of Substitutes
5.12 Key Success Factors and Risk Factors
6 Performance of Key Regions
6.1 Asia
6.1.1 Market Trends
6.1.2 Market Forecast
6.2 European Union
6.2.1 Market Trends
6.2.2 Market Forecast
6.3 North America
6.3.1 Market Trends
6.3.2 Market Forecast
6.4 Eastern Europe
6.4.1 Market Trends
6.4.2 Market Forecast
6.5 Latin America
6.5.1 Market Trends
6.5.2 Market Forecast
6.6 Oceania
6.6.1 Market Trends
6.6.2 Market Forecast
6.7 Others
6.7.1 Market Trends
6.7.2 Market Forecast
7 Market Breakup by Type
7.1 Whole
7.1.1 Market Trends
7.1.2 Market Forecast
7.2 Reduced Fat
7.2.1 Market Trends
7.2.2 Market Forecast
7.3 Low Fat
7.3.1 Market Trends
7.3.2 Market Forecast
7.4 Fat Free
7.4.1 Market Trends
7.4.2 Market Forecast
7.5 Organic
7.5.1 Market Trends
7.5.2 Market Forecast
7.6 Others
7.6.1 Market Trends
7.6.2 Market Forecast
8 Market Breakup by Packaging Material
8.1 Paper
8.1.1 Market Trends
8.1.2 Market Forecast
8.2 Plastic
8.2.1 Market Trends
8.2.2 Market Forecast
8.3 Glass
8.3.1 Market Trends
8.3.2 Market Forecast
8.4 Others
8.4.1 Market Trends
8.4.2 Market Forecast
9 Market Breakup by Distribution Channel
9.1 Supermarkets and Hypermarkets
9.1.1 Market Trends
9.1.2 Market Forecast
9.2 Convenience Stores
9.2.1 Market Trends
9.2.2 Market Forecast
9.3 Specialty Food Stores
9.3.1 Market Trends
9.3.2 Market Forecast
9.4 Online Retail
9.4.1 Market Trends
9.4.2 Market Forecast
9.5 Others
9.5.1 Market Trends
9.5.2 Market Forecast
10 Competitive Landscape
10.1 Market Structure
10.2 Market Breakup by Key Players
11 Fluid Milk Manufacturing Process
11.1 Product Overview
11.2 Detailed Process Flow
11.3 Various Types of Unit Operations Involved
11.4 Mass Balance and Raw Material Requirements
12 Project Details, Requirements and Costs Involved
12.1 Land Requirements and Expenditures
12.2 Construction Requirements and Expenditures
12.3 Plant Machinery
12.4 Machinery Pictures
12.5 Raw Material Requirements and Expenditures
12.6 Raw Material and Final Product Pictures
12.7 Packaging Requirements and Expenditures
12.8 Transportation Requirements and Expenditures
12.9 Utility Requirements and Expenditures
12.10 Manpower Requirements and Expenditures
12.11 Other Capital Investments
13 Loans and Financial Assistance
14 Project Economics
14.1 Capital Cost of the Project
14.2 Techno-Economic Parameters
14.3 Product Pricing and Margins Across Various Levels of the Supply Chain
14.4 Taxation and Depreciation
14.5 Income Projections
14.6 Expenditure Projections
14.7 Financial Analysis
14.8 Profit Analysis
15 Key Player Profiles
15.1 Lactalis Group
15.2 Nestle
15.3 Fonterra (NZE: FCG)
15.4 Friesland Campina
15.5 Danone (OTCMKTS: DANOY)
15.6 Dairy Farmers of America
15.7 Arla Foods
15.8 Dean Foods
15.9 DMK
15.10 Saputo
15.11 GCMMF
15.12 Yili Group

Do You Have Any Query or Specific Requirement? Ask to Our Industry Expert https://www.imarcgroup.com/request?type=report&id=711&flag=C
About Us
IMARC Group is a leading market research company that offers management strategy and market research worldwide. We partner with clients in all sectors and regions to identify their highest-value opportunities, address their most critical challenges, and transform their businesses.
IMARC's information products include major market, scientific, economic and technological developments for business leaders in pharmaceutical, industrial, and high technology organizations. Market forecasts and industry analysis for biotechnology, advanced materials, pharmaceuticals, food and beverage, travel and tourism, nanotechnology and novel processing methods are at the top of the company's expertise.
Media Contact
Company Name: IMARC Group
Contact Person: Richard Lewis
Email: Send Email
Phone: 6317911145
Address:309 2nd St
City: Brooklyn
State: New York
Country: United States
Website: www.imarcgroup.com