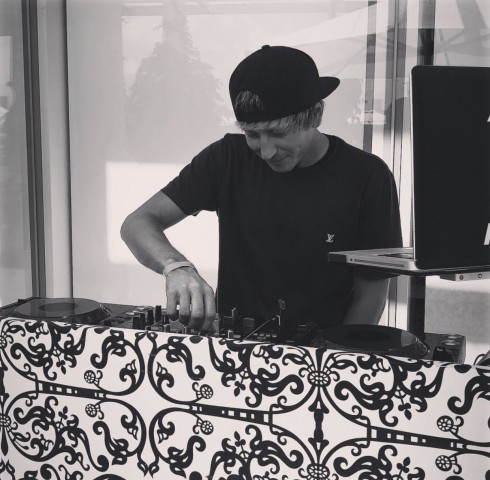 GT_Ofice, aka "Caine" the super talented artist from Ocean City, MD has recently launched his new song "Live My Life" featuring Amber. The genre-bending song is a mix of Pop and EDM featuring groovy beats that one can dance to. The song whose lyrics begin with "Don't tell me how to live my life, cuz I don't live to satisfy' is giving the perfect inspiration to those who love to live life without any shackles and boundaries.
The millennials especially have grown up to become a generation of opinionated individuals who started questioning the age-old norms and choose a path of happiness. Despite all the pressure they feel to fit in, this generation is trying their best to live the way they want to. And this song by GT_Ofice represents the same emotion. Artist GT_Ofice and Amber bring a voice and lyrics to encourage others to live their life the way they want to because we are not put on this earth to satisfy others but create our own success story.
GT_Ofice is a former child actor who fell in love with music and started creating foot-tapping beats as a teenager. As of now he has performed in major clubs in NYC, Last Vegas, and Miami. His unique style of music and interactive way of performing have made him a renowned artist in the most happening nightclubs around the cities. He has also garnered quite some fan following for his music. When Caine is not wooing the audience with his live performances, he enjoys partnering with aspiring singers and provides them a platform to showcase their talent to the world.
Although Caine is currently working as an independent artist, he is open to working with a label if it allows him to maintain his originality. His latest song "Live My Life" is already a fan favorite in many nightclubs and continues to gain popularity over online music platforms.
More information about the artist can be found on his official website gtoficemusic.com.
Listen to his latest song "Live My Life" on Amazon, Spotify and Apple Music.
Instagram: https://www.instagram.com/gt_ofice/
Media Contact
Company Name: GT_Ofice
Contact Person: Amanda M
Email: Send Email
Country: United States
Website: www.gtoficemusic.com