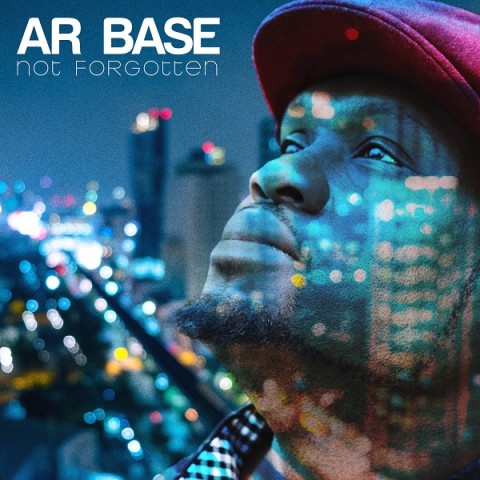 Ace gospel singer and performer, AR Base isn't allowing grass to grow under his feet with the release of his new single, Not Forgotten. The song, written by him and produced by "The Godfather of Gospel Bass" and Grammy® Award-winning producer Andrew Gouche is a follow up to his 2018 album 'Press On'. The track passes a strong message of hope and never to give up even when it seems life may have forgotten you.
Not Forgotten also features Grammy Award-winning drummer Calvin Rodgers and on lead guitar Jabari Johnson who hails from Bishop T.D. Jake's The Potter's House. The powerful gospel track is already receiving rave reviews amongst gospel lovers and has been described as beautifully compelling, refreshing and one of his most enthralling to date.
"Working with Andrew Gouche, Calvin Rodgers, Jabari Johnson, Dan Shike on Not Forgotten was truly a humbling but blessed experience for me," AR said. "The process started almost two years ago, and I'm so glad to share it with the world."
In addition to the team behind the scenes, the single also features the powerful vocals of renowned Gospel singer Tallie Rogers. Her anointed stylings, flow throughout the track bringing an inspirational flair to the song, and the reminder that "He'll never leave you or forsake you."
Having struggled to learn new concepts as a kid, AR began writing catchy songs as a way to memorize facts. Little did he know that God was already pushing him towards his destiny. After giving his life to Christ at the tender age of twelve, it took just about another five years for his music ministry to begin.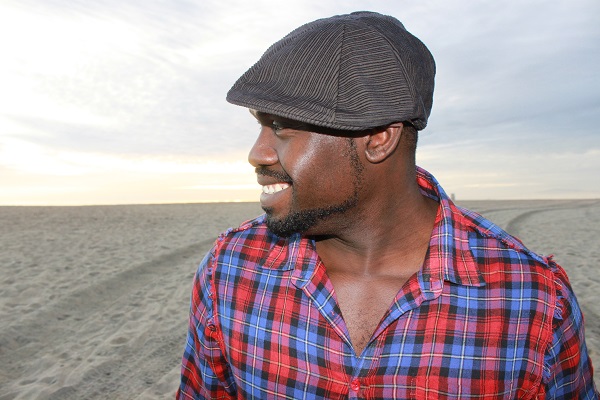 Influenced by his local community in Inglewood, California, AR developed his ministry's vision through his love for music. Although he gained experience as a lead singer for House on the Rock Church and was signed to Gee Ray Records in 2006, he accredits his growth in the music industry from his time singing for the world-renowned West Angeles Church of God in Christ Mass Choir. It was there that he had the privilege of singing behind legends such as Stevie Wonder, Marvin Winans, Donnie McClurkin, Shirley Ceasar, and Beverly Crawford.
He even had the honor of being chosen as a backup for the "Godmother of Soul" and Grammy Award-Winning Patti LaBelle. It was an experience in his life that he is forever grateful for and will never forget. Learning behind the greats forever changed and molded AR Base's musical stylings to begin combining his R&B roots, flavored with Gospel, while adding a hint of Neo Soul, and a dash of Hip-Hop influences.
To listen or stream AR's latest release, Not Forgotten, please visit http://www.arbase.net/
To buy, please visit any of the links below:
AR Base Not forgotten on itunes: https://music.apple.com/us/album/not-forgotten-feat-tallie-rogers-single/1487334818
AR Base Not Forgotten on spotify: https://open.spotify.com/album/4vl4M2l1N9KEs0KqqFOc9F
AR Base Not Forgotten on CDBaby: https://store.cdbaby.com/cd/arbase5
Connect with AR Base on any of the following social media platforms:
https://twitter.com/arbase
http://www.reverbnation.com/arbase
https://www.facebook.com/arbase17
https://itunes.apple.com/us/artist/a-r-base/395075638
https://www.youtube.com/channel/UCTqjXCYsAEd4UHyLp2K3T6w
https://soundcloud.com/arbase7
https://www.instagram.com/arbase_gospel/
Not Forgotten:
Primary Artist: AR Base
Featured artist: Tallie Rogers
Bass: Andrew Gouche, Grammy Award-Winning
Drums: Calvin Rodgers, Grammy Award-Winning
Guitar: Jabari Johnson
Mastering: Dan Shike
Media Contact
Contact Person: AR Base
Email: Send Email
Phone: 310 946 8961
Country: United States
Website: http://www.arbase.net/