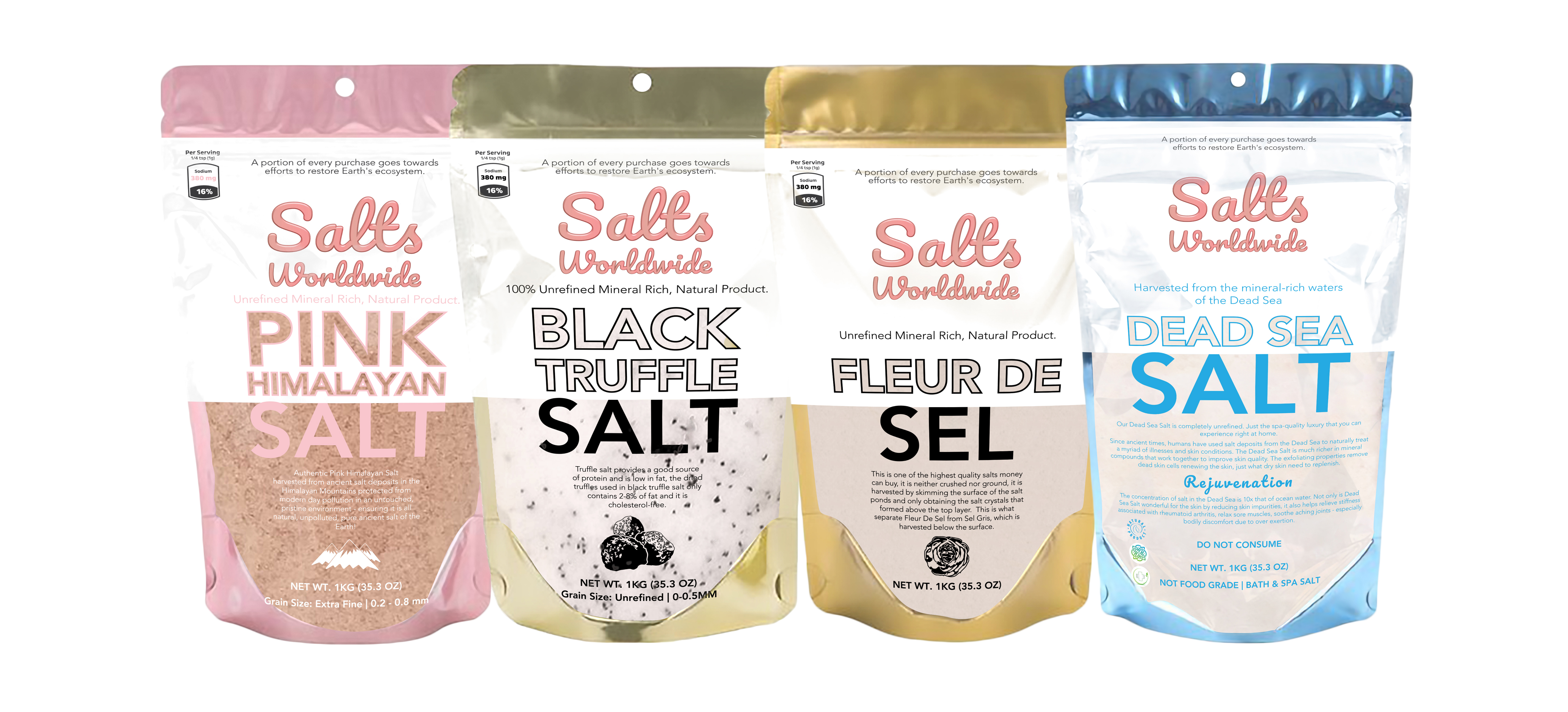 Salts Worldwide is now offering Dead Sea salt in 1 kilogram packaging to help customers get more Dead Sea Salt for the same price!
Those who regularly use Dead Sea Salt will be happy to know that Salts Worldwide has begun offering their Dead Sea Salt products in 1 kilogram amounts. Salts Worldwide believes that this will help customers get more Dead Sea Salt for the same amount. This move has been made possible due to changes in shipping and the rise of fulfillment centers that offer low cost shipping alternatives. Salts Worldwide has also announced the same for their Himalayan Salt products, which are now available in 1 kilogram packages.
Interested parties who want to learn more or purchase Salts Worldwide Dead Sea Salt can visit https://saltsworldwide.com/buy/dead-sea-salt/.
Dead Sea Salt has been used for ages to help with pain relief and other ailments. Salts Worldwide offers Dead Sea Salt imported from Israel and Himalayan Salt imported from Pakistan. Both the 1 kilogram Dead Sea Salt and Himalayan Salt are available at an introductory discount for a limited time.
All of Salts Worldwide's products are packed in the United States of America. Salts Worldwide also offers Fleur de Sel and Black Truffle Salt, these are some of the best salts money can buy. Himalayan Salt contains over 80 trace minerals that are essential for the human body.
Salts Worldwide is also having a sale for up to 20% off their select sea salt products. Those interested in availing the discount can do so at https://saltsworldwide.com/current-specials/.
About Salts Worldwide
Salts Worldwide is dedicated to redefining how we define and use salt everyday. Salts Worldwide provides gourmet food grade, kosher quality sea salts like Himalayan Salt, Fleur de Sel, and Black Truffle Salt and therapeutic bath salts such as dead sea salt. Salts Worldwide believes in restoring the Earth's ecosystem and pledges a portion of each purchase towards doing so.
To learn more about Salts Worldwide, please visit https://saltsworldwide.com/
Media Contact
Company Name: Salts Worldwide
Contact Person: Jaela Gibson
Email: Send Email
Phone: (833) 481-6864
Address:404 S. Boulder Hwy #91501
City: Henderson
State: Nevada
Country: United States
Website: saltsworldwide.com