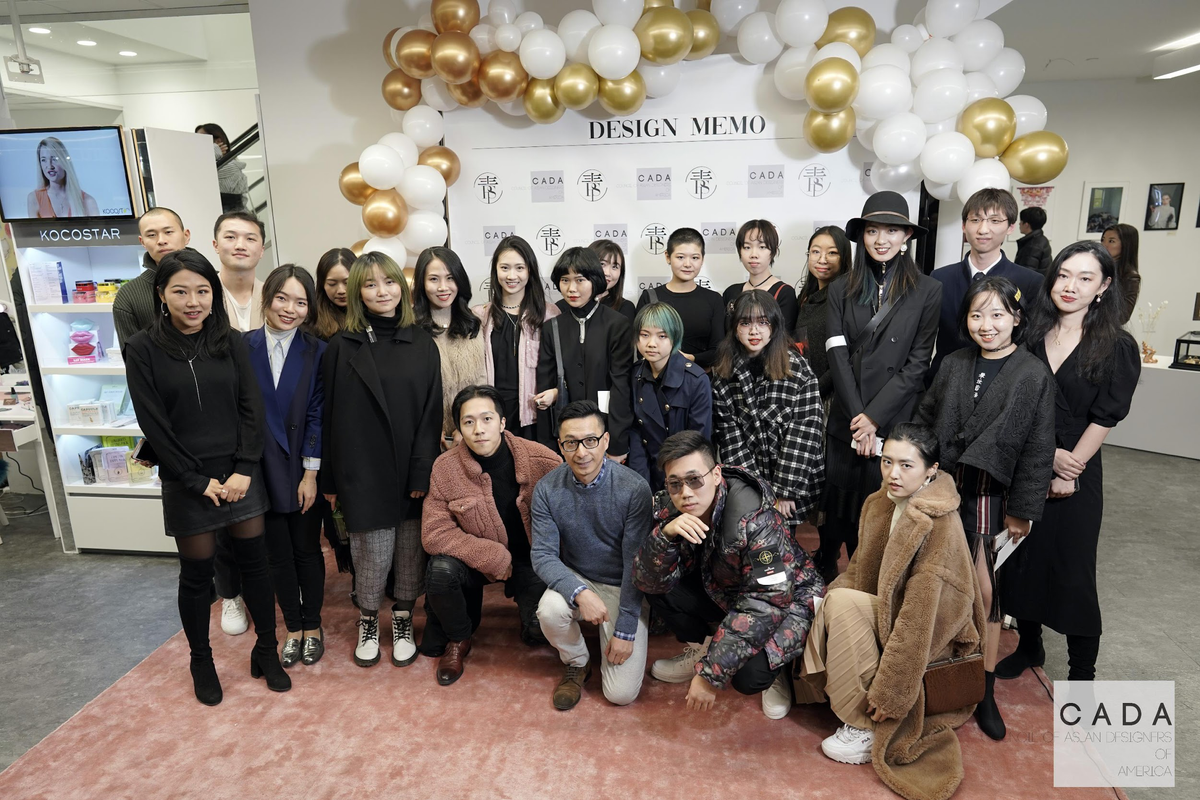 Participated artists, Director Shaly Guo, Curator Jingru Li, with Head of Richard Zhao | Photo by Chaoyuan Guan
NEW YORK, NY – Dec 9, 2019 – PIS Global presents Design Memo, a pop-up exhibition showcasing work by artists from the Council of Asian Designers of America (CADA), on view November 9 to December 1 at 415 Broadway. The opening reception took place on November 9 and welcomed Embassy councilors Mr. Xing and Ms. Xia, the head of CADA Richard Zhao, and over 300 attendants. Artists Bingyao Cheng, Donna Chi, and Jing Liu were selected as award recipients.
Design Memo was inspired by the concept of the memorandum and provides artists an occasion to showcase their most iconic work. Nearly forty international artists active in the United States, China, Japan, and London are represented, with work spanning across fine and applied art. The space doubles as a showroom for the emerging creatives to sell their work alongside American artists.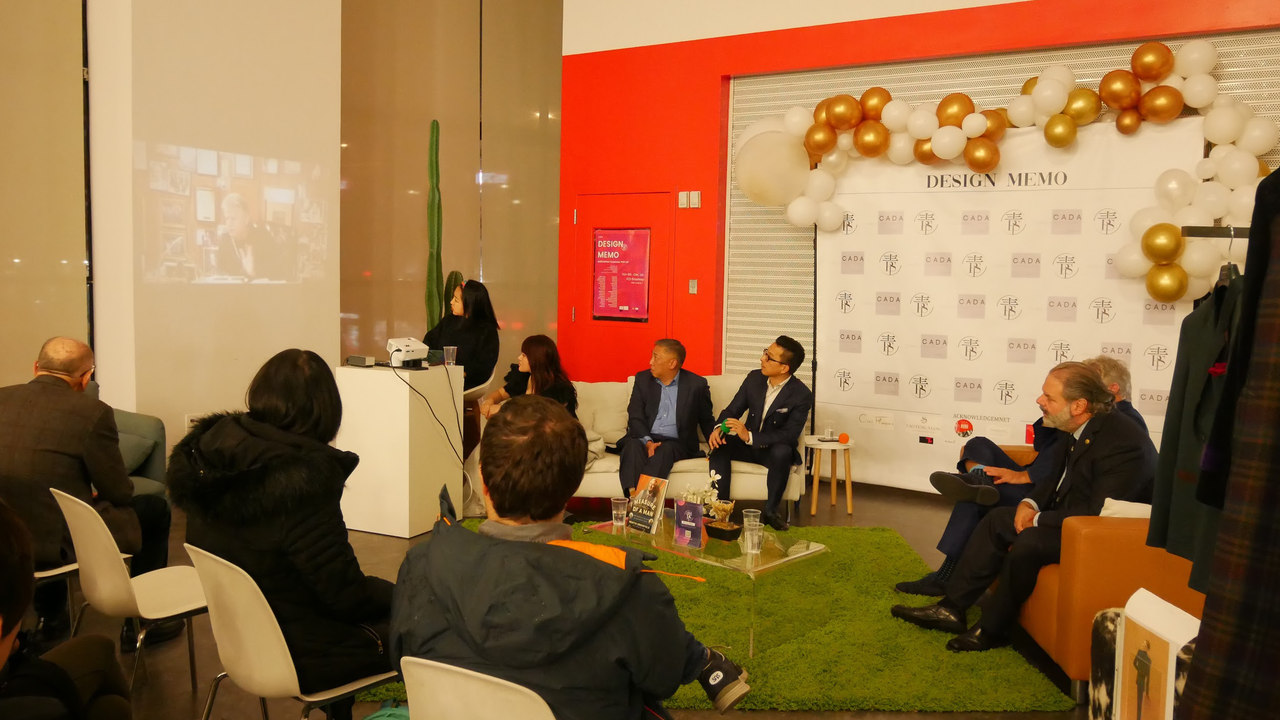 Lao Fengxiang represent Mr Chan, Founder of PIS global culture Hilary, Head of CADA Richard Zhao, Joy Greenfield, Curator Jingru Li on Design Memo Panel Talk | Photo by May Meng
The exhibition was organized by CADA and produced by PIS Global Culture Inc.; a non-profit organization devoted to promoting young talents in the international art scene. Shaly Guo, a New York-based independent fashion designer who serves on CADA's committee, organized Design Memo. Jingru Li, a fellow CADA member and independent curator whose passion for art has led her through many experiences integrating different themes into art crossover exhibitions, curated the exhibition. Chenyang Wang, an independent filmmaker who serves on CADA's committee, oversaw the production of digital media including videos, website development and online advertising.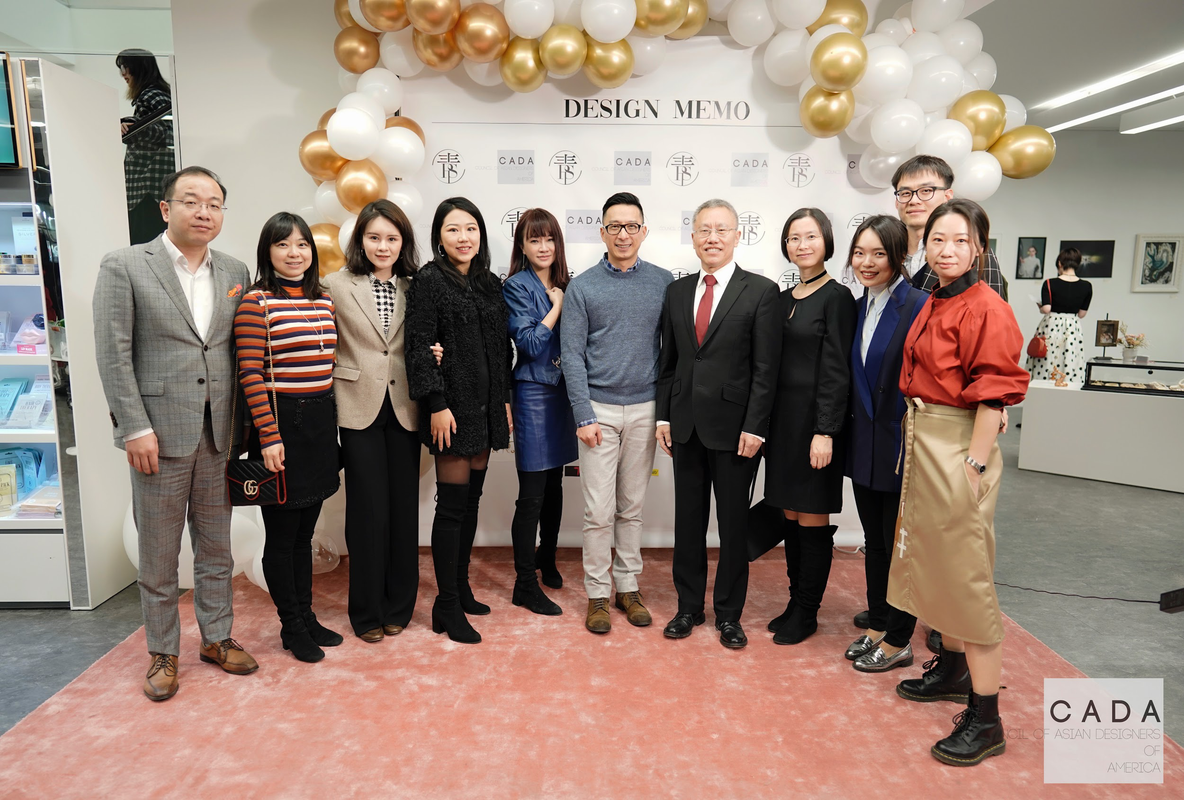 Embassy councilors Mr. Xing and Ms. Xia, the head of CADA Richard Zhao, PIS founder Hilary Wang, Karen Jin, Director Shaly Guo, Laofeng xiang vice president Arene Liu, digital content producer, Chenyang Wang, Curator Jingru Li | Photo by Chaoyuan Guan.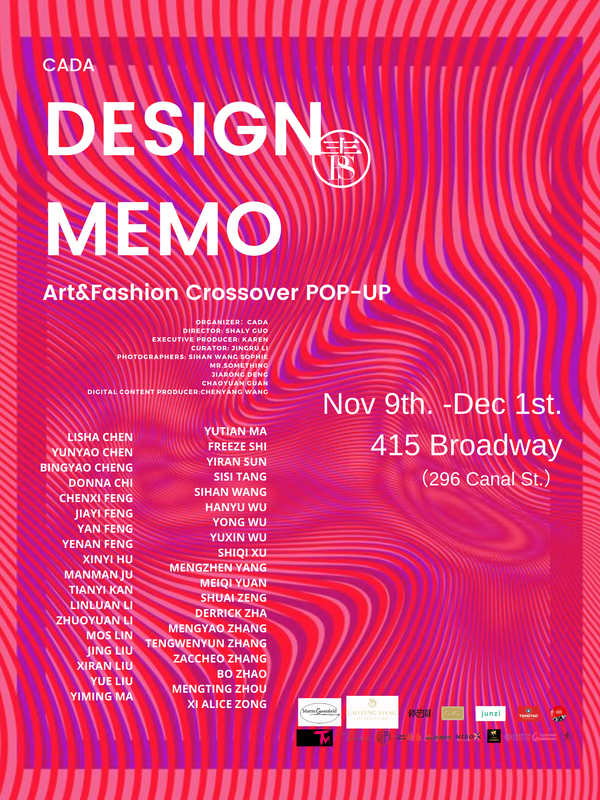 Design Memo Poster | designed by Shaly Guo
Fine Art
A large amount of the exhibition's art is imaginative pieces of paintings, photographs, and digital work inspired by personal experiences, reflections, and literature.
Yenan Feng's acrylic painting titled Aranya depicts a lone female walking in a space of warm colored hues.
Xinyi Hu's Flower is a piece from her photo realistic oil painting series that questions the traditions rooted in contemporary Chinese culture.
Sihan Wang's First Landing demonstrates his unique eye for composition and striking postures, which visually and conceptually enrich his photographs.
Tengwenyun Zhang's Have To is a reflection on China's children policies and the need for women to fight for their birth control rights.
Yunyao Chen's Paradise acknowledges the hypocrisy that exists under the guise of a pink paradise.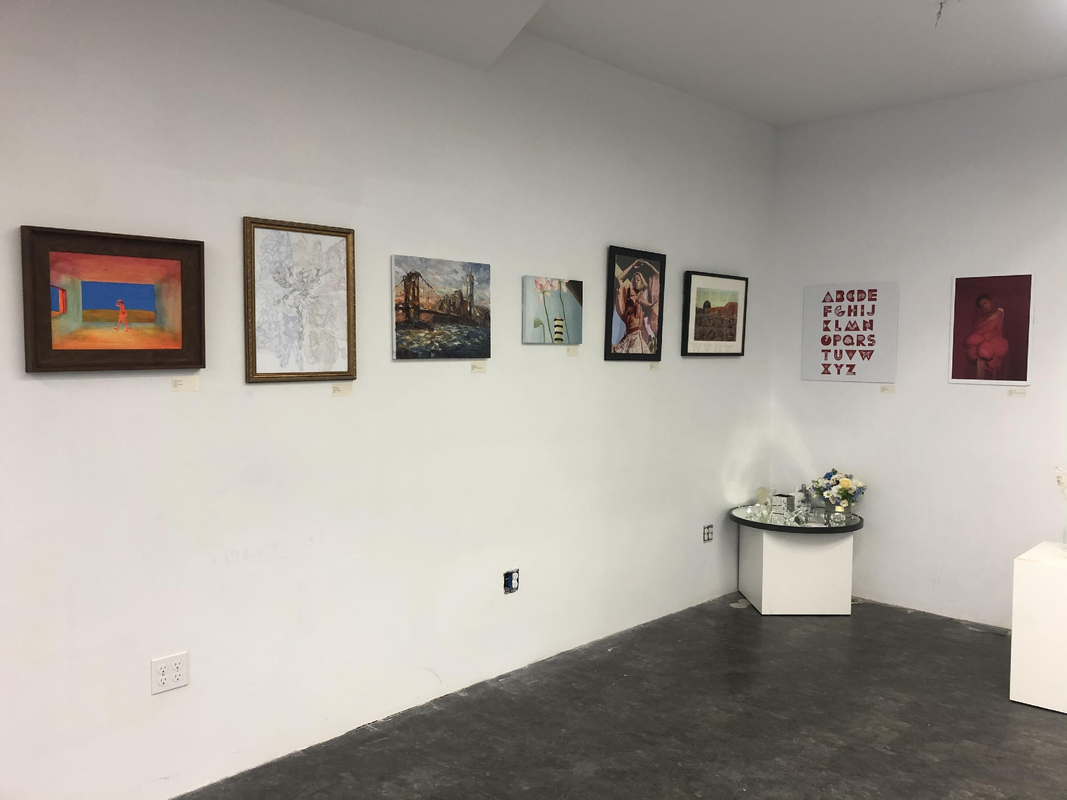 Yenan Feng, Derrick Zha, Xiran Feng, Xinyi Hu, Sihan wang, Manman Ju, Zong Xi Alice, Tengwenyuan Zhang, Shuai Zeng works | Photo by PIS team
Linluan Li's photographs evoke dreaminess through immersion in a world of fantasy.
Yong Wu's Fade Away uses perspective to create an interesting composition in which the central figure establishes a focal point while faded rays give a sense of depth and motion.
Hanyu Wu's Geometry series explores the interaction between today's fashion creators and their environments.
Zhuoyuan Li's work invites viewers to engage with his art, as he believes in the importance of allowing people to form their own thoughts about art.
Yue Liu's The Beings combines painting with collage to show her idea of the "everything is one thing"
Meiqi Yuan's Clockwork Orange is part of a series inspired by the novel of the same name and highlights how Alex is actually a victim in his utopian society.
Zaccheo Zhang's The Other Me is a surrealist photograph reflecting extreme tension through cold black and white tones and coarse-grained subject matter.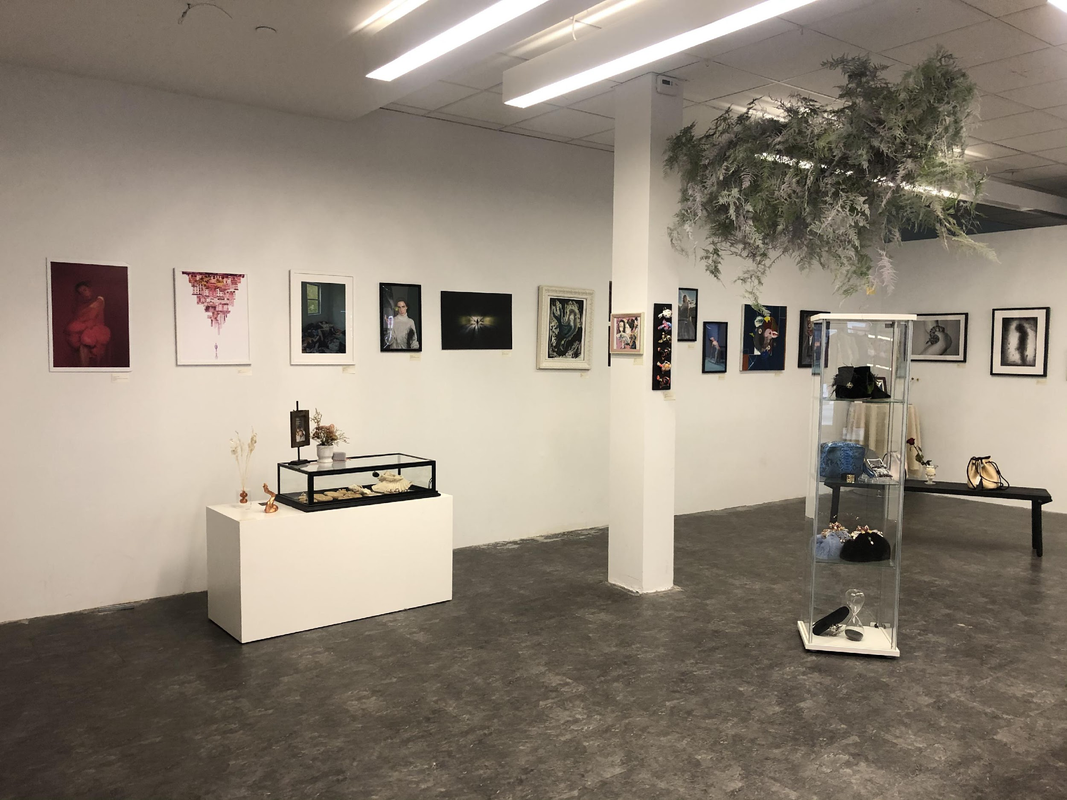 Tengyunyun Zhang, Yunyao Zhang, Hanyu Wu, Jing Liu, Yuxin Wu, Zhuoyuan Li, Mengzhen Yang,Yiming Ma, Donna Chi, Yong Wu, Freeze Shi, Meiqi Yuan, Tianyi Kan, Zaccheo Zhang Works | Photo by PIS team
Freeze Shi's GymnopOdies 40°44'7"N 73°59'38" is one in a series of two graphic design pieces that envision a female in a poetic dreamscape.
Mos Lin's Graffitied Consumerism is a set of playing cards highlighting the ironic relationship between consumerism and street culture to reveal how everything around us is commercialized.
Yiming Ma's Imagine use watercolor illustrations to show these traditional Japanese culture and art on her own screen.
Mengzhen Yang's No Solution is inspired by the idea that there is no real darkness; there is nothing to trap you, but you yourself.
Yiran Sun's Dumbo Impression is an oil painting representing Sun's memory of the sunset at Dumbo.
Tianyi Kan's Coexist originates from an internal fear and a need to coexist with it.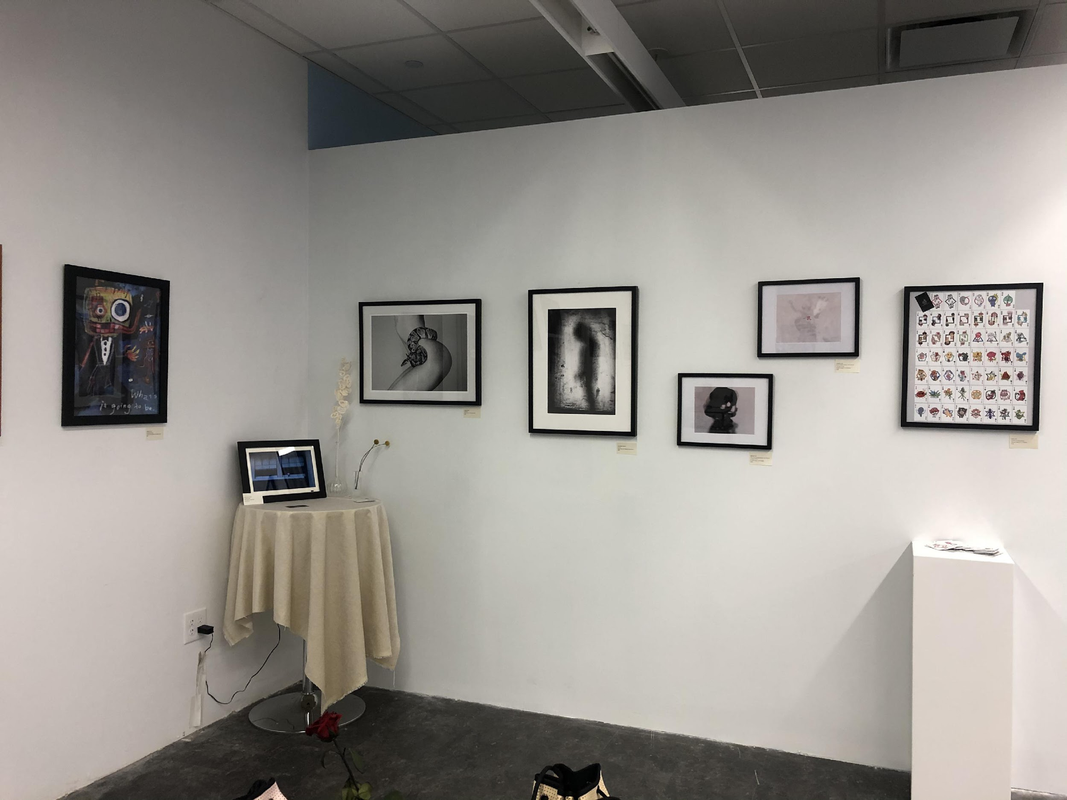 Meiqi Yuan, Mengting Zhou, Tianyi Kan, Freeze Shi, Mos Lin, work | Photo by PIS team
Derrick Zha's Nezha (Marshal of the Central Altar) is a 2D digital print that celebrates Nezha's cultural impact and shows the world something that has yet to be discovered.
Man Man Ju's Black Hole Guest is an inkjet print welcoming the viewer to visually engage with the image of a black hole.
Xi Alice Zong's Chinese Paper-Cutting Typeface is an award-winning design project shows exquisite cultural implications of China.
Yan Feng's Love/Desire/Connection/Emotion is a series expressing Yan's intermingled relationship with life and emotions.
Mengting Zhou's work are selected from series named 365 Photo Diary, which was started since 2011 and kept going till now.
Jewelry
The meeting of aesthetics and practicality come in the form of wearable art at the exhibition.
Jing Liu's SS20 collection The Waves shows her attraction to nature and old-world oriental culture and draws upon the ocean as a source of inspiration.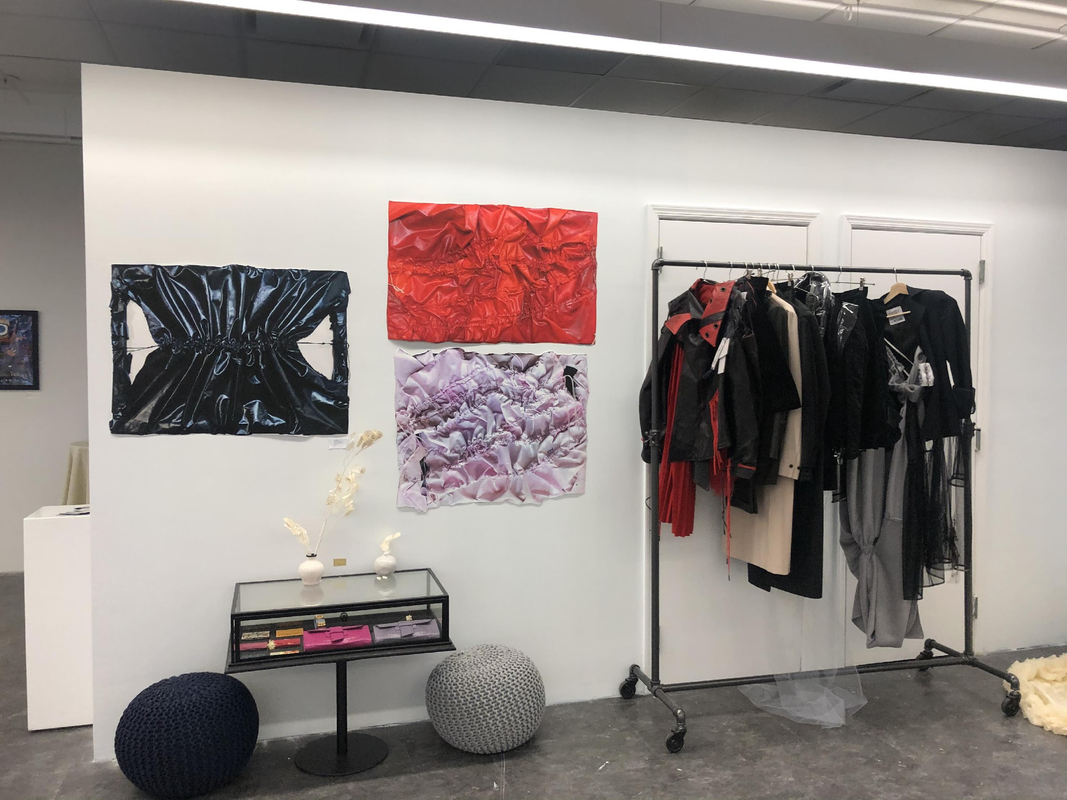 Yan Feng, Mengyao Zhang, Bo Zhao, Jiayi Feng, Yutian Ma work | Photo by PIS team
Sculpture
A few artists showcase the practice of making abstraction tangible through their sculptures.
Donna Chi's Drago are toy collectibles with mixed and matched animal characteristics that tell unique stories through abstract and detailed patterns.
Lisha Chen's Stretching Lucy Cat/Maneki-neko is in the form of a cat that has just woken up. When the wind blows, the woven bells will ring, attracting the attention of passersby and customers.
Yuxin Wu's Power conveys women's power through the form of a lipstick and its resemblance to a horse's hoof.
Shuai Zeng shown the artwork named the nirvana of obstinate schizobulia beings in an epoch of ultimate pursuit.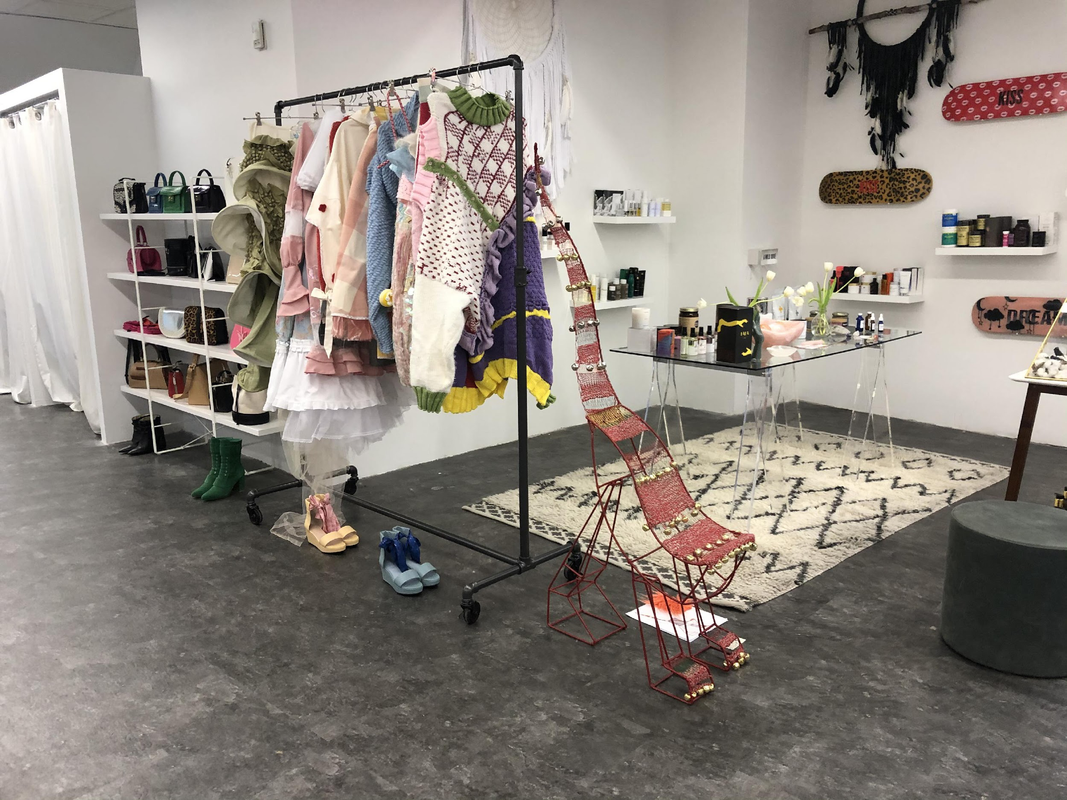 Lisha Chen, Chenxi Feng, Jingru Li, Shiqi Xu, Xiran Liu, Sisi Tang work | Photo by PIS team
Fashion
The exhibition's distinctive clothing collections complete the crossover of art into fashion.
Jiayi Feng's exploration of materials creates a juxtaposed product of a multicultural society.
Chenxi Feng's Born as Summer Flowers reflects on the prevalence of social media influencers and an inability to recognize what is truly authentic and valuable.
Yutian Ma's Innovative Fashion Garments challenge traditional understanding of life and death by creating bones by airy clay and chains.
Shiqi Xu's Knots in Heart includes pieces of clothing constructed by versatile slipknots made from various fabrics that represent Xu's different interpretations of love.
Bingyao Cheng's Victorian Gown was inspired by the high fashion garments from the Victorian era and includes a surprising botanical twist in the form of fungal shapes and textures.
Mengyao Zhang's Waking UP! combines a variety of materials to challenge the traditional perception of a leather jacket.
Xirran Liu's collection is based on the Sweet Lolita style from Japan. It is for the girl who has a princess dream in her heart.
Bo Zhao's collection reveals refined juxtaposition of activewear-inspired functionality and classic menswear style, reflects second to none craftsmanship.
Sisi Tang's collection is shown the darkness behind the luscious milk tea is unfathomable.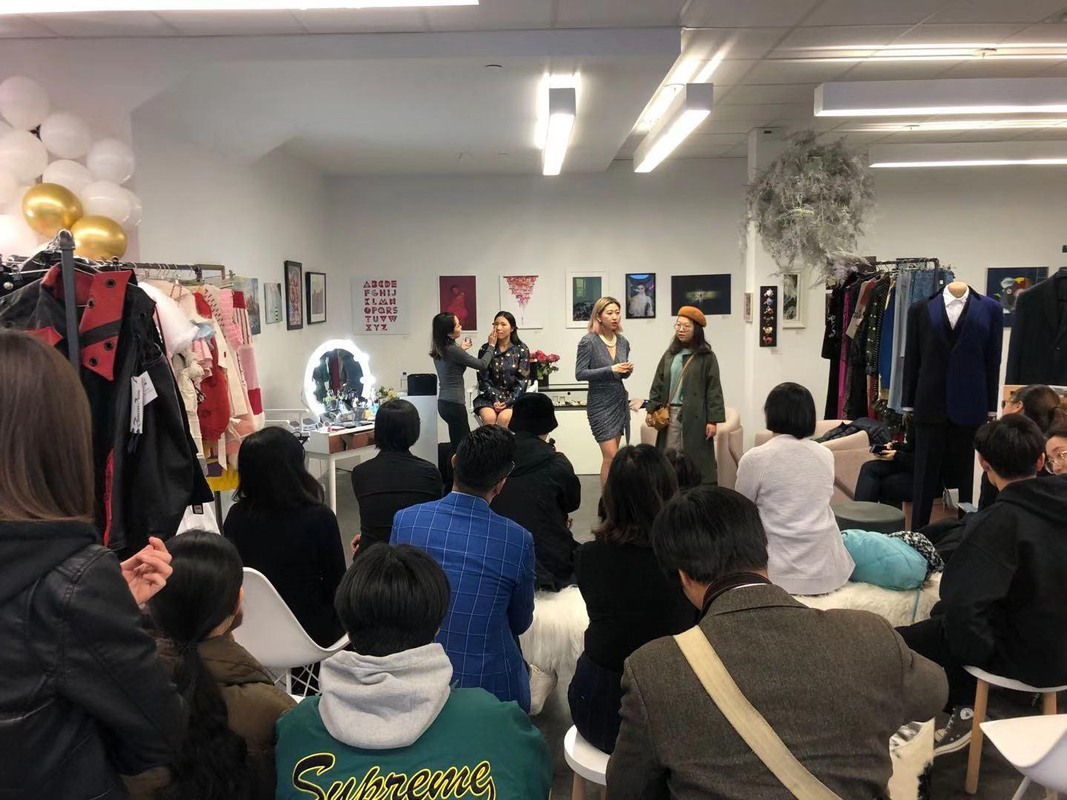 CADA x Bonbon Styling workshop | photo by PIS team
A special thanks to the following sponsors: Lao Feng Xiang Jewelry, the Greenfield family, NISO Textile, Cici Flower, Junzi, Model Q model academy, CADA – ningbo, Shanghai, Shenzhen, Beijing station, CADA – Indonesian and Tsingtao Beer.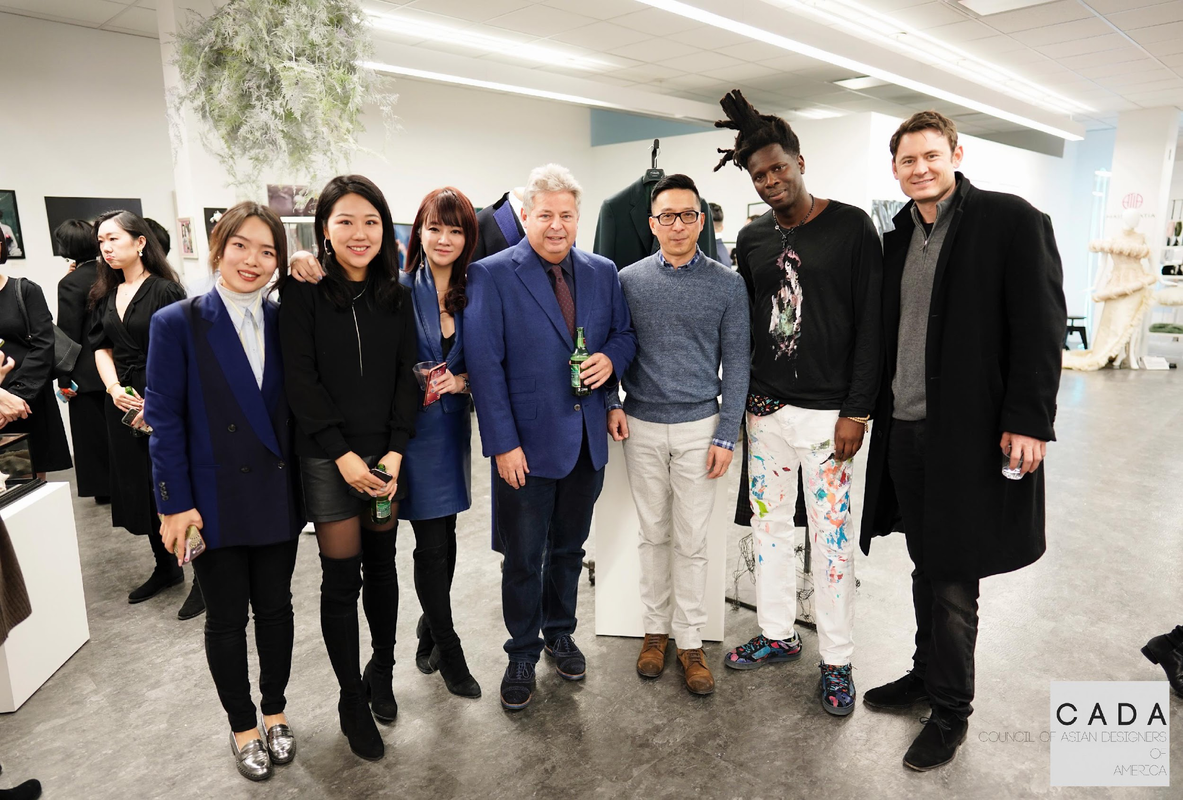 Shaly Guo, Jingru Li, HilaryWang, Jay Greenfield, Richard Zhao, Bradley Theodorre and with Bingyao Cheng's work | Photo by Chaoyuan Guan
About CADA
The Council of Asian Designers of America (CADA) is a 501(c)(3) government non-profit organization based in New York. CADA is committed to building an international platform for outstanding Asian artists and designers to gain market recognition and enhancing the international status and influence of Asian artists.
Press writer:
Jingru Li
Jingru0904@gmail.com
Event Contact:
Council of Asian Designers of America
info@uscada.org
Media Contact
Company Name: PIS Global Culture Inc.
Contact Person: Karen
Email: Send Email
Phone: 516.655.8698
Address:415 Broadway
City: New York City
State: New York
Country: United States
Website: nycpis.com