Shawn Tiberio's newly released book, "Fortifying Your Mind" is a powerful work that shares wonderful perspectives to help business owners and individuals better control self-doubt.
Chatsworth, CA – December 9, 2019 – "Fortifying Your Mind" is the latest work of published author Shawn Tiberio, a Marine Corps combat veteran and All World Athlete in Ironman Triathlons and a successful entrepreneur. This book breaks down what it takes to truly fortify your mind against the little voice of self-doubt.
Published by AVIA Publishing, New York City, Shawn Tiberio's new book is an illuminating motivation written for the readers to realize that every man has the potential to fulfill his life's purpose. This book is a gentle reminder that no matter how bleak and terrifying the road may seem, once a person kills self-doubt — success will be on the horizon.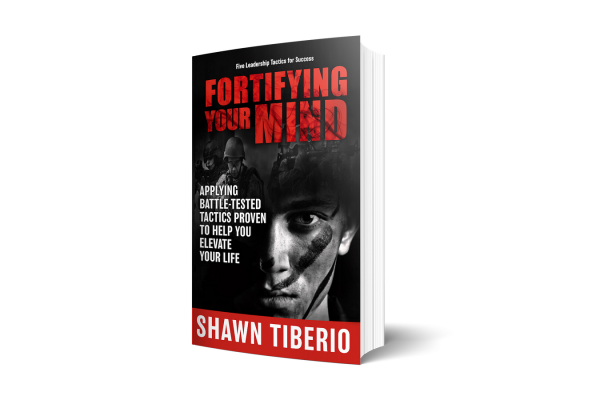 Author Shawn shares insightful notions that nurture the mind, body, spirit and elevates the mind: "This book will take you on a self-exploratory journey, the likes of which you have never experienced before. You will begin to learn more about yourself than you ever cared to. The book features tactics proven to elevate your life and leadership, real stories that will inspire you, and actionable steps you can take immediately. You will want to share this information about self-exploration with everyone you care about."
With a passion to help everyone think more like the bigger version of themselves, Shawn has set out to work on the mindset of those wanting to think bigger by giving them the real-world solutions he uses to kill self-doubt and tackle any challenge he faces. "Fortifying Your Mind" is written for everyone because it is a book beyond race, gender, and social background. This book will entertainingly enlighten the readers.
"Fortifying Your Mind" has been published and can be purchased online by readers all over the world. Readers who wish to experience this potent work can purchase the book, "Fortifying Your Mind" online at www.FortifyingYourMind.com.
For more information about the author, visit www.ShawnTiberio.com.
About the Author
Shawn is a Marine Corps veteran, serving 10 years of honorable service in the United States Marine Corps. With multiple deployments over the years, extensive training as an Ironman distance triathlete and a well-rounded successful entrepreneur, Shawn has the knowledge and experience to help you find that inner lion that lives inside of you.
Media Contact
Company Name: Top Results Business Strategies
Contact Person: Shawn Tiberio
Email: Send Email
Phone: +1 619- 564-9393
Address:20555 Devonshire Ave
City: Chatsworth
State: CA 91311
Country: United States
Website: www.ShawnTiberio.com