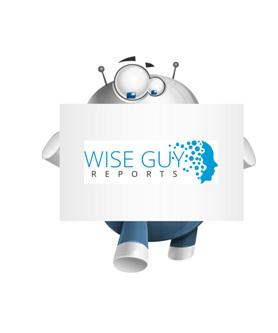 "This report covers market characteristics, size and growth, segmentation, regional breakdowns, competitive landscape, market shares, trends and strategies"
This report provides major statistics on the state of the industry and is a valuable source of guidance and direction for companies and individuals interested in the market.
Market Overview
The global animal health care market size was valued at $44.74 billion in 2018, and it is slated to grow at a CAGR of 5% in the next few years. There has been a significant rise in zoonotic and food-borne diseases in recent years, which has increased the focus towards animal health care. Manufacturers are focusing on producing advanced vaccines and pharmaceuticals to improve animal health. The focus towards preventing pathogen contamination and food-borne diseases is also high, which further boosts the market growth. Various government initiatives are focused on promoting veterinary products which will propel the market growth.
Request a Free Sample Report, Click Here @ https://www.wiseguyreports.com/sample-request/4478291-global-animal-health-care-market-professional-survey-report-2019
The following manufacturers are covered:
Merck Animal Health
Ceva Sante Animale
Vetiquinol SA
Zoetis
Boehringer Ingelheim GmbH
Bayer AG
Elanco
Nutreco N.V.
VirbacThe following manufacturers are covered:
Merck Animal Health
Ceva Sante Animale
Vetiquinol SA
Zoetis
Boehringer Ingelheim GmbH
Bayer AG
Elanco
Nutreco N.V.
Virbac
Segmentation
The animal health care market can be segmented by product, distribution channel, end user, and animal types. Based on product, the feed additive segment has the most market share due to regular advancements in the products, such as metabolic modifiers, enzymes, minerals, and probiotics. All of these additives enable muscle growth and improved strength. Feed additives can be categorized into nutritional and medicinal.
The distribution channels include veterinary hospitals, retail pharmacies, and online channels. Veterinary hospitals and clinics had the highest market contribution, owing to the growth in number of hospital pharmacies and high procedural volume. Retail and online platforms have also witnessed a significant market growth in recent years. The hike can be attributed to better convenience and a rise in number of retail pharmacies. The fastest-growing distribution channel is expected to be the online channel, owing to the convenience it offers to patients that are unwilling to purchase medicines from retail or hospital pharmacies.
On the bases of end use, rising cases of zoonotic diseases due to dynamic climate changes will increase the demand for diagnostic procedures. This will shift the focus to point-of-care testing/in-house testing.
Based on animal types, production animals had the most market contribution which can be attributed to an increased concern for food safety and sustainability from the government and healthcare activists. Organizations globally are focusing on food security, which drives large-scale food production and improves livestock rearing.
Regional Analysis
The geographical segmentation of the animal health care market entails North America, Europe, and Asia Pacific. Of these three, North America is the highest market contributor followed by Europe. Increased awareness for animal health care and availability of advanced veterinary care options in these regions has resulted in an incline in market demand. Asia-Pacific is an emerging market which has witnessed a steady rise in animal health care market demand in recent years. Other regions predicted to play a major role in market demand are Latin America and Africa.
Industry News
The best way to get ahead of the competition is by adopting advanced technologies. Market players have adopted strategies like mergers & acquisitions, collaborations, and partnerships to get a strong foothold in the market.
Table of Contents
Executive Summary
1 Industry Overview of animal health care
2 Manufacturing Cost Structure Analysis
3 Development and Manufacturing Plants Analysis of animal health care
4 Key Figures of Major Manufacturers
animal health care Regional Market Analysis
6 animal health care Segment Market Analysis (by Type)
7 animal health care Segment Market Analysis (by Application)
8 animal health care Major Manufacturers Analysis
9 Development Trend of Analysis of Progressive Cavity Pump Market
10.1 Marketing Channel
11 Market Dynamics
12 Conclusion
……Continued
Make an enquiry of this Report @ https://www.wiseguyreports.com/enquiry/4478291-global-animal-health-care-market-professional-survey-report-2019
Media Contact
Company Name: Wiseguyreports.com
Contact Person: Norah Trent
Email: Send Email
Phone: +1 646 845 9349, +44 208 133 9349
City: Pune
State: Maharashtra
Country: India
Website: https://www.wiseguyreports.com/