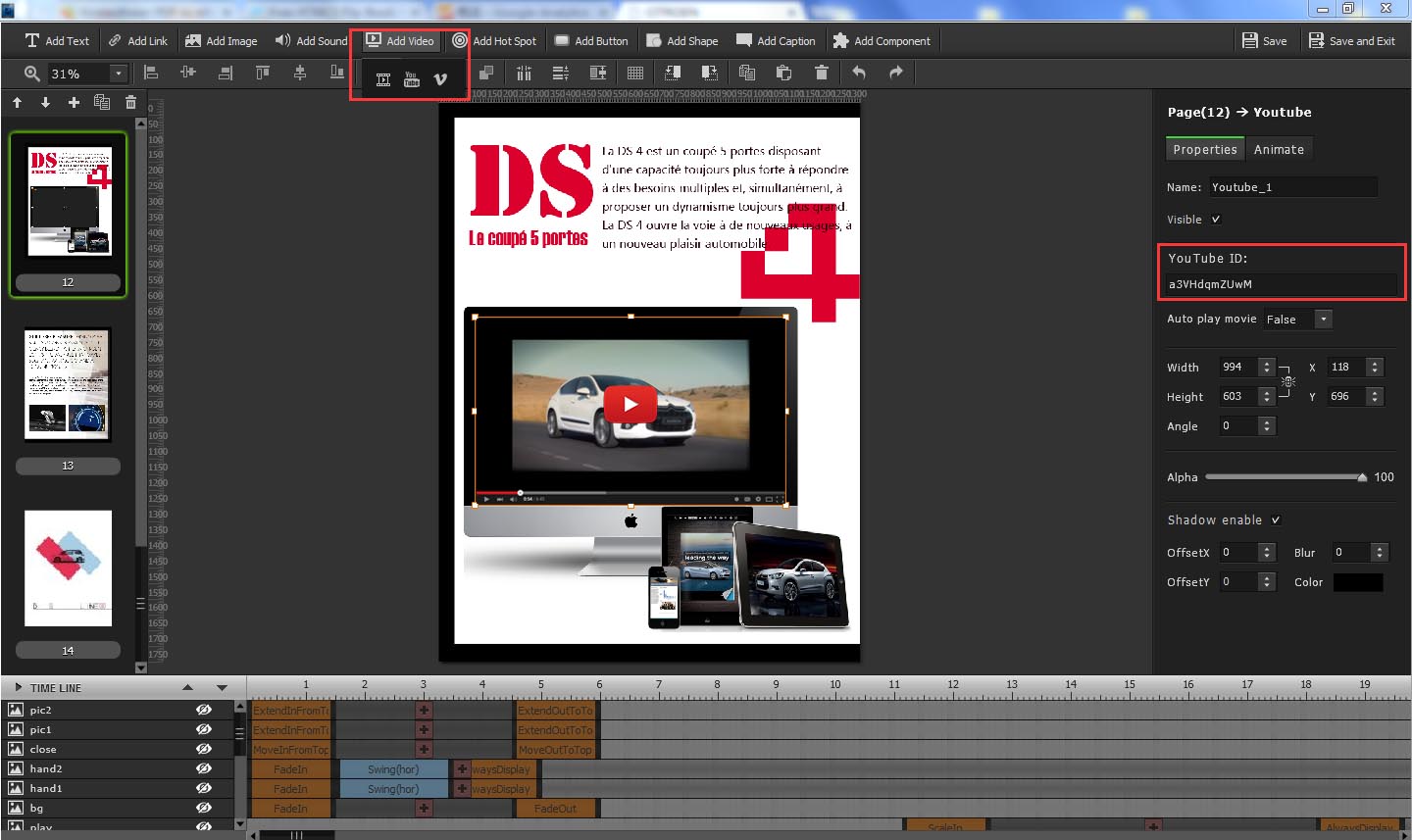 FlipHTML5 launched a free online book maker that allows freelancers to design, publish, and share their books online.
FlipHTML5 announced the launch of its free online book maker today. The online book maker has been specially developed for freelancers who want to create, enrich, upload, and publish their books online to enable distribution to massive audiences. FlipHTML5 helps users expand their market reach by sharing their creations with the world. The company has made significant upgrades on the software to enable its clients to increase their efficiency.
FlipHTML5 team has been working to develop more user-friendly products and improve the existing ones even further. The company uses the latest technologies to provide an all-in-one and on-demand experience for marketers, publishers, individuals, and enterprises. The online book maker, for instance, allows freelancers to design fully interactive books with automatic page-turning and rich-media effects. With embedded links and hotspots, the books can be read on websites and social networks.
"We are excited to roll out our online book maker to give freelancers the opportunity to explore the digital markets and conveniently share their projects with many people online," said Winston Zhang, CEO of FlipHTML5. "Our software comes with plenty of optimized features and capabilities that ensure high performance of their books. The most important thing is that their books are searchable on Google, Yahoo, and other search engines."
FlipHTML5 prioritizes the needs of its clients to make sure they maximize their return on investment. What freelancers will enjoy most when using the FlipHTML5 online book maker is the ability to self-publish their projects. FlipHTML5 makes it easy for freelancers to have finished books ready and available on their websites or the company's cloud platform in minutes. Furthermore, they can also edit them even after publishing to suit their target market. People can access and read books as soon as they are published.
E-books are great marketing tools. They allow freelancers to showcase their expertise, establish their brands, and expand their reach. FlipHTML5 helps users promote their e-books to a much broader audience and earn from them for a long time. Since the creations have a long shelf life, they can build their audiences over time and study their preferences. This will help them improve their books to suit the needs of the target market. With FlipHTML5, freelancers have rights to their work, and they can design as many e-books as they want, and audiences will still access them with ease.
For more information, please visit FlipHTML5's website.
About FlipHTML5
FlipHTML5 is a global leader in software development, recognized for providing cutting edge software products to its clients. The company is globally integrated, with a technologically enhanced infrastructure that delivers intuitive software and innovative platforms for digital publishing.
Media Contact
Company Name: FlipHTML5 Software Co., Ltd.
Contact Person: Lailie Tan
Email: Send Email
Phone: 86 020-61972665
Address:G/F, Far East Consortium Building, 23 Des Voeux Road, Central
Country: HongKong
Website: http://fliphtml5.com/