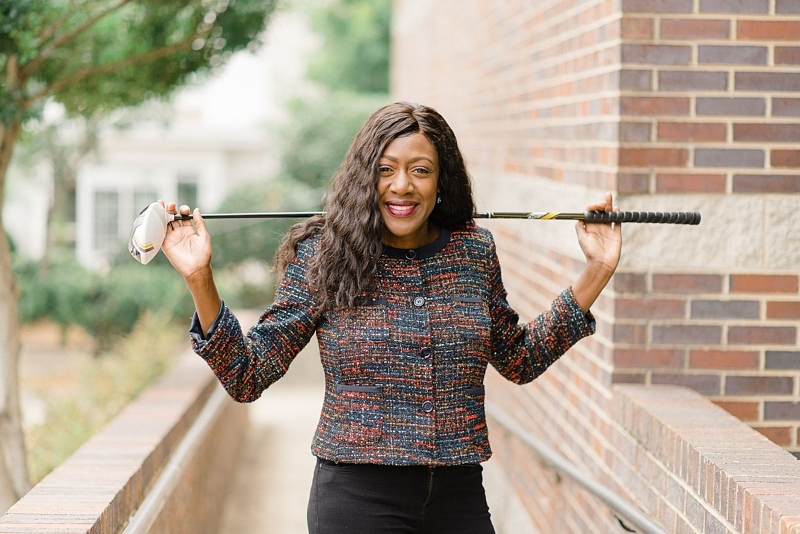 Highland Park's new renovated & centrally located golf course means access to updated state of the art facilities for SisterGolf's clients.
Birmingham, AL – Dec 10, 2019 – Shella Sylla, President and Founder of SisterGolf, a Business Development Firm, specializing in showing women professionals how to infuse the game of golf with the art of business, is excited to announce its new collaboration with Highland Park Golf Course.
In addition, Sylla, who is committed to helping women gain higher levels of access, exposure to more opportunities and the confidence needed to advance their careers, has also added a female instructor to its team to support its new collaboration with Highland Park Golf Course.
With rising demands for female-led instruction in the Golf Community, SisterGolf will now be able to proudly offer Group & Private Swing Instruction by a female instructor.
"This new partnership between SisterGolf and Highland Park Golf Course will be a real game changer in providing higher quality golfing experiences for SisterGolf's new & existing clientele," says Sylla, who's company largely attracts women in sales, leadership and client facing professional roles.
Through education & exposure, SisterGolf's vision is to increase the number of women participating in golf to leverage the sport for business and personal fulfillment. SisterGolf plans to achieve this by hosting fun, interactive experiences for companies and individuals, alike.
True to its innovative forward thinking nature, SisterGolf also has plans to eventually scale its operations by partnering with ambassadors in other cities & states to grow beyond the metro Birmingham area and beyond.
With new training programs on the horizon, workshops, webinars and the upcoming launch of a signature online course, SisterGolf, wants to make it easier than ever for women professionals to use golf to win in business.
To take full advantage of SisterGolf's totally FREE introductory offer today go to SisterGolf Intro Webinar to learn 5-Game Changing Tips, Just For Women, On How To Use Golf As A Secret Weapon!
ABOUT SISTERGOLF
SisterGolf is on a mission to expose and educate female & male business professionals on how they can use golf as a tool for developing mutually beneficial business relationships, and creating connections for professional advancement in the Corporate America workplace.
Visit SisterGolf's official website today to learn more at http://sistergolf.com
Media Contact
Company Name: SisterGolf
Contact Person: Shella Sylla
Email: Send Email
Phone: 305.564.2040
City: Birmingham
State: AL
Country: United States
Website: http://sistergolf.com/