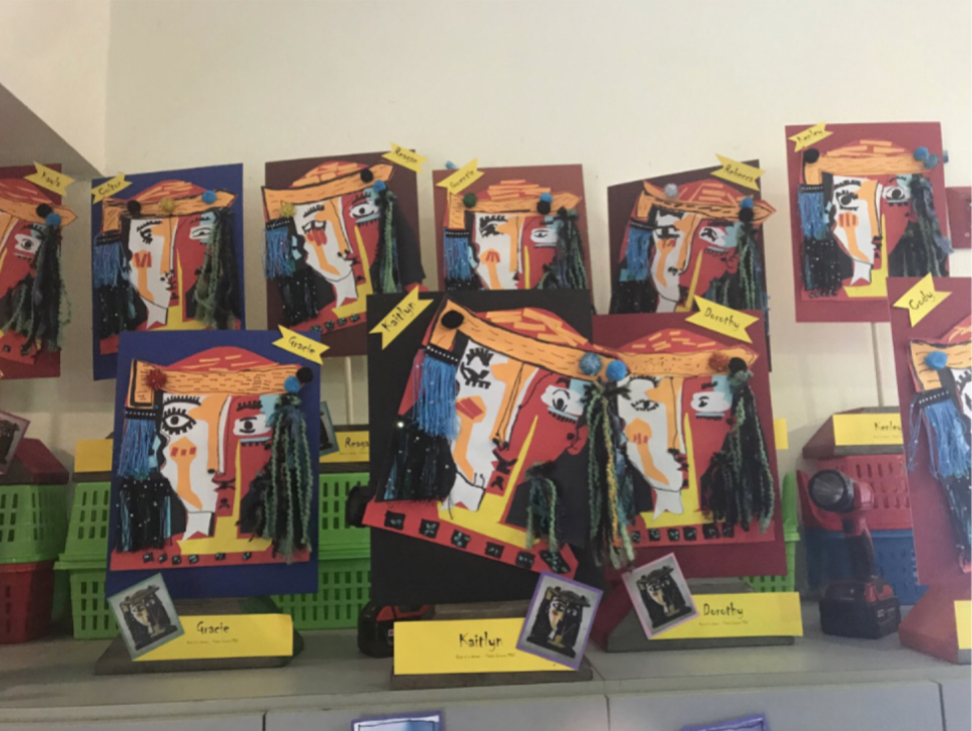 Volunteers have come together to create a unique learning experience.
Thanks to a collaborative effort of volunteers, the PTA and teachers, Boulder Oaks, Shadow Hills, Creekside, and Joan MacQueen Middle School are delighted to offer art education through our Art Docent Program!
The Docent Arts Program is an extensive art program run by these dedicated volunteers, where each grade learns about a different artist and creates art based on the work of their artist. Each grade level learns about the life of a famous artist and studies his or her artistic techniques.
Some of these famous artists include Monet, Picasso, Van Gogh, Frida Kahlo, Remington, Paul Klee, Georgia O'Keefe, and Andy Warhol.
Students create their artwork using a variety of mediums such as oil pastels, chalk, acrylics, and clay.
The goal of this program is to expose students to art history and elements of applied art. There is a rich body of research behind art education; not only does it enhance fine motor skills, neural development and problem solving, but art education is also linked to increased academic achievement and social and emotional development.
All of which are important to Alpine Union School District's mission to inspire creativity, innovation, and excellence!
At the end of each school year in the spring, we celebrate students' work by displaying it in a beautiful Art Show at our Annual Open Houses!
Media Contact
Company Name: Alpine Union School District
Contact Person: Richard Newman
Email: Send Email
Phone: (619) 445-3236
Address:2001 Tavern Rd
City: Alpine
State: CA
Country: United States
Website: www.alpineschools.net