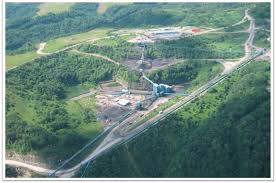 American Resources is one of the few publicly-owned companies that is developing an innovative and modernized approach to extract and monetize high-grade metallurgical carbon without the casualty of environmental hazards or infringements.
In recent times, there has been a tremendous amount of attention placed on how both people and companies can act responsibly to promote the overall health and safety of the environment. Advocates have been fighting for lesser use of plastics, lesser carbon emissions, and more bio-degradable materials – all of which are rightly justified. As a result, to some, any discussion about a company doing business in the coal and carbon sector may naturally lead to negative assumptions and misguided conclusions. But, that should not always be the case, and American Resources Corporation (NasdaqGS: AREC) is proving that mining coal for the end-use as a metallurgical carbon may be a true exception to that prejudice. Of course, people will ask why… for which there is an answer.
American Resources is one of the few publicly-owned companies that is developing an innovative and modernized approach to extract and monetize high-grade metallurgical carbon without the casualty of environmental hazards or infringements. As you may already know, there is a large demand for metallurgical carbon in the steel industry, and American Resources is taking a responsible approach of strategically positioning themselves to fill the growing demands of the industry while at the same time remaining environmentally conscious. This is primarily achieved through responsible mining practices, but, they are also differentiated in that their end product, metallurgical carbon, is targeted to an infrastructure and steel industry that does not use carbon products for energy purposes.
Thus, although American Resources may indeed mine millions of tons of coal, that product won't end up being burned by utilities and potentially filling the skies with noxious material. In fact, it can be said that by the company implementing more efficient ways in mining, they are assisting in meeting the needs of global infrastructure demand in an environmentally friendly manner.
And, as more advocates understand the distinction between American Resources compared to traditional miners, the company may become even more well-positioned to enjoy the support of not only its infrastructure driven clients, but also as an example of how utilizing clean carbon can benefit global growth initiatives.

Video Link: https://www.youtube.com/embed/gd2Vt4XV0eo
A Clean Process Targets steel and Infrastructure Sector
The American Resources business plan reads relatively simple on paper. Targeting an immense global demand for metallurgical carbon, the company operates with a mission to extract, process, refine, and distribute its end product, metallurgical carbon, to steel manufacturing industries all around the world, taking advantage of the fact that met carbon is a compulsory ingredient for new steel manufacturing. However, beyond steel manufacturing, the market is still ripe for its products, with a growing number of infrastructure industry clients needing this specialty carbon to produce necessary components that are used in industrial production processes.
Again, although American Resources may be a rising contributor to this substantial market, it's important to remember that their mining practices are not intended to burn and transfer coal for energy purposes. American Resources, for starters, doesn't mine coal, they mine carbon metallurgy. And, although both resources are from the same parent, they have distinctly different chemical traits. Specifically, met carbon is a raw material essential for new steel production, and despite being a by-product of coal, its use is not a destructive force on the environment. Moreover, while there will always be some advocacy groups that opine for brick and mortar and grass-hut style infrastructure, the reality is that both steel and met carbon will always be a primary ingredient to meet global growth objectives. Hence, as more people get educated to the fact that not all coal is dirty, the industry may soon benefit from less strict oversight and an understanding that met carbon production is not only clean, but can help keep the environment clean and safe as well. Additionally, the metallurgical carbon American Resources produces, indigenous to the eastern reserve base of the United States, is considered some of the highest quality in the world and instrumental in creating the strongest, safest and highest quality steel in the world. As a modern society and economy, this is the type of steel that ensures the safest and most efficient products like buildings, bridges, roads, and vehicle bodies, to name a few.
Filling the Gap Between Supply and Demand
Importantly, beyond being a clean producer, from a business perspective, American Resources is emerging as a potentially large player in the met carbon industry through its strategy to address the gap between the supply and demand issues in the metallurgical carbon sector. These imbalances get exemplified with met carbon being an irreplaceable ingredient for the manufacturing of diverse products, which has led the company to establish an eco-friendly way for its mining and extraction. The company then utilized several strategic methods to grow their asset base, with currently four operational mines that take advantage of thousands of acres within the United States that has an estimated $327,000,000 worth of total assets. In turn, management has positioned the company as an A-list candidate in satisfying global met carbon demand with its substantial and unique pipeline of production growth. Even more attractive to that proposal is that the demand for met carbon is expected to grow sequentially well into the next decade, positioning American Resources for sustainable and long term growth.
Combining the sum of the parts, asides from its products posing no threat to the environment, American Resources Corporation is a well-positioned and well-managed company that is now positioned to benefit from the value of its assets. And, although the current valuation of roughly $18 million provides at least some merit, many are starting to recognize that that value may not accurately reflect the intrinsic value already owned by the company. And, with experts estimating that global demand of roughly 365 million tons of coking carbon will be needed annually by the year 2025 just to satisfy expected demand, it is a logical assumption to assert that American Resources may become a significant beneficiary to the substantial fortune.
Moreover, with four mines already in operation, and with an additional 34 already permitted mines under its control, American Resources Corporation may already be on the doorstep to becoming a major met carbon producer within the next decade. For those reasons, taking advantage of the disconnect in current market-cap versus assets may be a wise consideration.
Media Contact
Company Name: Soulstring Media Group
Contact Person: Kenny Soulstring
Email: Send Email
City: Miami Beach
State: Florida
Country: United States
Website: https://www.soulstringreport.com