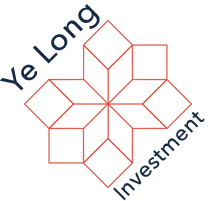 Chinese appliance maker, JS Global Lifestyle, revives IPO in Hong Kong, as they seek to raise up to US$381.8 million
JS Global Lifestyle Company, the Chinese appliance maker behind the Ninja and Joyoung brands of kitchen appliances, has kicked off a road show to revive their initial public offering in Hong Kong to help pare debt and fund expansion.
The Hangzhou-based company is planning to raise about US$332 million by selling 499.8 million shares at a fixed price of HK$5.20 each. This is according to a term sheet seen by the South China Morning Post. The proceeds of the sale could rise to US$381.8 million if an overallotment of shares is fully exercised, with the shares set to begin trading on December 18.
JS Global is proceeding with its plan after delaying it in late October. Months of civil unrest and protests in Hong Kong have led to some companies putting a hold on their offerings, while questions about valuations this fall prompted others including consumer finance lender Home Credit to delay listings on the Hong Kong stock exchange.
JS Global acquired SharkNinja in 2017, a company that sells multifunctional blenders, food processors, fryers, steam mops, and multifunctional cookers through online and offline platforms in China, including Alibaba's Tmall, JD.com and Walmart China. The company also sells robotic and cordless vacuums under the Shark brand.
The group reported over 6% increase in net profit to US$21.9 million in the first half this year, compared with the same period a year earlier. The company's revenue rose 7.8 per cent to US$1.24 billion.
The company expects to use the proceeds of the IPO to partially repay debt, finance research and development, and for general corporate purposes.
Vacuums and air fryers contributed over 25% to the group revenue in the first half of 2019, down from 31.8 per cent in all of 2018.
JS Global expects to preserve its gross profit margins under the current applicable maximum custom duties based on the effectiveness of its cost mitigation measures, according to its stock exchange filing on October 20.
For more business and financial news and the services offered by Ye Long Investment, please visit – https://yelonginvestment.com.
About Ye Long Investment
Ye Long Investment is an innovative professional financial services firm formed in September 2002. Headquartered in Hong Kong, the company specialises in holistic and individually tailored client-centred care for all of an individual's financial needs, enriching the business ventures and personal lives of all clients by appropriately positioning and protecting what they have today, planning for what they want in their future, and preparing the path by which they will reach their goals.
Media Contact
Company Name: Ye Long Investment
Contact Person: Mr. Paul Wilkins
Email: Send Email
Phone: +85258199857
Address:Nexxus Building, 41 Connaught Rd Central
Country: HongKong
Website: https://yelonginvestment.com