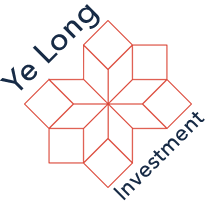 The biggest hurdle for companies looking to follow Spotify and Slack by going public is the inability of businesses to raise new capital through direct listing. However, the New York Stock Exchange is trying to fix this issue.
On Tuesday, the NYSE filed with the Securities and Exchange Commission to amend the rules to allow companies to go public through a direct listing and raise cash from public market investors simultaneously. This is the latest sign that direct listings, as an alternative to traditional IPOs, are becoming increasingly popular with market experts expecting to see more such offerings in the coming years.
"The proposed change would allow a company that has not previously had its common equity securities registered under the Act, to list its common equity securities on the Exchange at the time of effectiveness of a registration statement pursuant to which the company will sell shares in the opening auction on the first day of trading on the Exchange," the NYSE wrote in its proposal.
The current structure allow companies that choose the direct listing path to go public after publishing the same type of prospectus that is required for an IPO. However, companies can only allow existing private shareholders to sell stock to public investors.
The likes of Spotify and Slack were able to go that route because they had enough capital on their balance sheets. Consequently, they opted to avoid further dilution and the lockup period that typically keeps insiders from being able to sell on the open market for six months.
"These proposed NYSE rules will allow companies to take advantage of the benefits of a direct listing while, at the same time, taking away the biggest disadvantage of a direct listing — the inability to raise capital," said Ran Ben-Tzur, a partner at the law firm Fenwick & West and a capital markets expert, in an email. "If approved, these rules will likely fundamentally change how technology companies go public."
The NYSE said in the filing that, "the proposed amendments would not impose any burden on competition, but would rather increase competition by providing new pathways from companies to access the public markets."
The proposal now awaits public comments. The SEC can approve or disapprove of the proposed rule change or "institute proceedings to determine whether the proposed rule change should be disapproved," the filing said.
For more business and financial news and the services offered by Ye Long Investment, please visit – https://yelonginvestment.com.
About Ye Long Investment
Ye Long Investment is an innovative professional financial services firm formed in September 2002. Headquartered in Hong Kong, the company specialises in holistic and individually tailored client-centred care for all of an individual's financial needs, enriching the business ventures and personal lives of all clients by appropriately positioning and protecting what they have today, planning for what they want in their future, and preparing the path by which they will reach their goals.
Media Contact
Company Name: Ye Long Investment
Contact Person: Mr. Paul Wilkins
Email: Send Email
Phone: +85258199857
Address:Nexxus Building, 41 Connaught Rd Central
Country: HongKong
Website: https://yelonginvestment.com