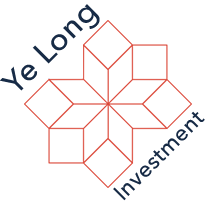 Leading real estate management company controlled by a Chinese billionaire, Times Neighborhood Holdings, launches IPO in Hong Kong
Times Neighborhood Holdings is a real estate management company controlled by Chinese billionaire Shum Chiu Hung and his wife Li Yiping. The company recently announced the official launch of their IPO in Hong Kong, as Times Neighborhood plans to sell 161.8 million shares at a price of up to HK$5.80 per share, raising as much as HK$938.4 million, or $121 million. The company is a spinoff from Hong Kong-listed Times China, a flagship business of the billionaire entrepreneur. Shum and Li are expected to hold 56% of Times Neighborhood after the completion of the spinoff.
The 48-year-old Shum Chiu Hung started his real estate career about two decades ago, when he founded Guangzhou Sweetland Real Estate Development. In just over two years, Shum founded Guangzhou Times Holdings Group. Over the years, the successful entrepreneur has been able to turn the business into one of the largest real estate developers in China. Times China went public in Hong Kong in 2013, with total assets worth over $18 billion at the end of 2018.
Real estate was one of the major sources of wealth for members of the 2019 Forbes China Rich List, which was unveiled in November. Shum ranked No. 131 on the list, with a net worth of $2.45 billion. He shares his fortune with his wife, who does not hold a position in Times China. The country's richest real estate developer is Hui Ka Yan, the chairman of the Evergrande Group.
China is home to the world's second-largest group of billionaires after the United States.
Shum holds an EMBA from one of Shanghai's most prestigious universities, Fudan University.
For more business and financial news and the services offered by Ye Long Investment, please visit – https://yelonginvestment.com.
About Ye Long Investment
Ye Long Investment is an innovative professional financial services firm formed in September 2002. Headquartered in Hong Kong, the company specialises in holistic and individually tailored client-centred care for all of an individual's financial needs, enriching the business ventures and personal lives of all clients by appropriately positioning and protecting what they have today, planning for what they want in their future, and preparing the path by which they will reach their goals.
Media Contact
Company Name: Ye Long Investment
Contact Person: Mr. Paul Wilkins
Email: Send Email
Phone: +85258199857
Address:Nexxus Building, 41 Connaught Rd Central
Country: HongKong
Website: https://yelonginvestment.com