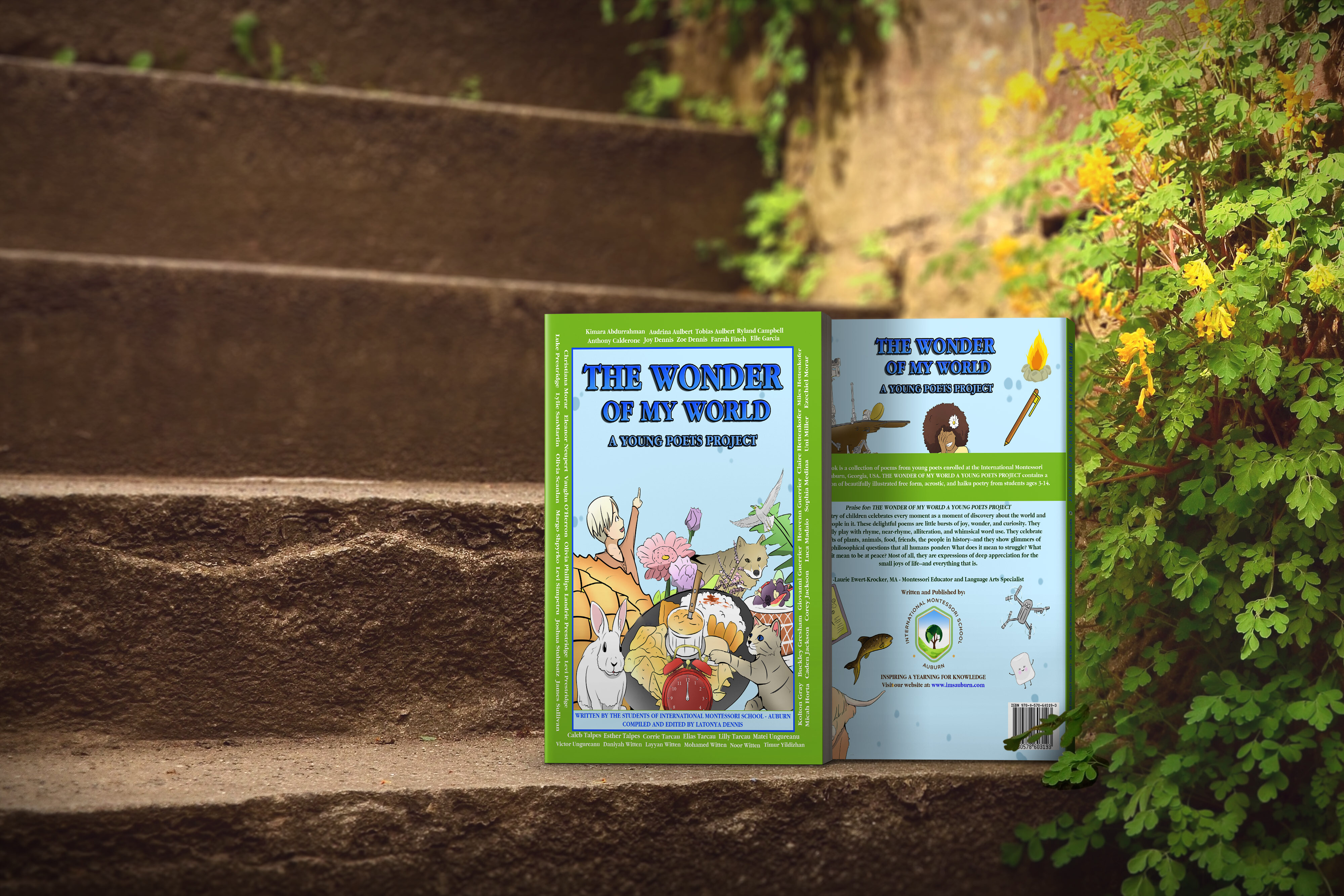 More than 47 child authors have come together to create a book of poetry. The book offers interesting stories that are relatable and will inspire creativity in young readers
USA – The International Montessori School-Auburn, Georgia USA is proud to announce "The Wonder of My World a Young Poet's Project". The book is a collection of beautifully illustrated free form, acrostic, limerick, near rhyme, and haiku poetry from students ages 3-14.
The idea of the book is to generate inspiration among young people so they can teach themselves how to create and to be confident in their abilities. The kid authors were fully involved during the production of the book, from writing to choosing the right title.
The school will hold a book signing for The Wonder of My World a Young Poet's Project on Friday, Dec 20, from 9:45 – 11am on the school premises.
To purchase the book on Amazon, please visit here.
Like adults, young people have very creative minds. It is estimated that approximately 1% of the population has written a book, so this is a significant accomplishment for these students. Especially because many schools are not able to do projects that challenge young kids to use their imagination to create amazing things on this scale. International Montessori School – Auburn aspires to guide the next generation of thinkers that will shape the future of the world.
The Wonder of My World a Young Poet's Project is an idea created to help discover writing talents among young school kids. There are 47 child authors from 3-14 who took part in the project. The 3-6-year-olds created a joint poem based on their outdoor exploration of Fall. Then, they shared their insights in a classroom exercise and their exact words were recorded and then converted into a poem. The elementary and junior high students spent months writing poetry.
Also, an editor/compiler and parent worked on the project for months to make it a reality. The compiler, Latonya Dennis, consulted with the school and spent months teaching them about publishing and the business of marketing a book. Once the book was ready they released it as a 100 page 8×10 paperback book in 6 weeks. The school is the publisher on record.
The book is excellent material for kids as they will find so much in it that will inspire them. Kids will easily be able to relate with the book as it is written by them, from a familiar perspective. It will also inspire them to try their hands in creative writing and building their own capacity.
For more information, please visit their website.
Media Contact
Company Name: International Montessori School – Auburn
Contact Person: Latefaah Muhammad
Email: Send Email
Phone: (770) 963-3052
Country: United States
Website: www.imsauburn.com