Born in Manhattan, New York, and raised in New Jersey, Nia Vox is an R&B singer and songwriter on the rise.
December 12, 2019 – Nia Vox is a fast-rising R&B singer and songwriter based out of New Jersey. Vox grew up with inspirations of being a dancer. After graduating from college, she discovered her new talents as a songwriter and recording artist. Vox is leaving no stone unturned in expressing her new music talent and making a mark in the music industry. She is determined to reach the peak of her career and achieve great milestones with her unique style of music that will last for a lifetime.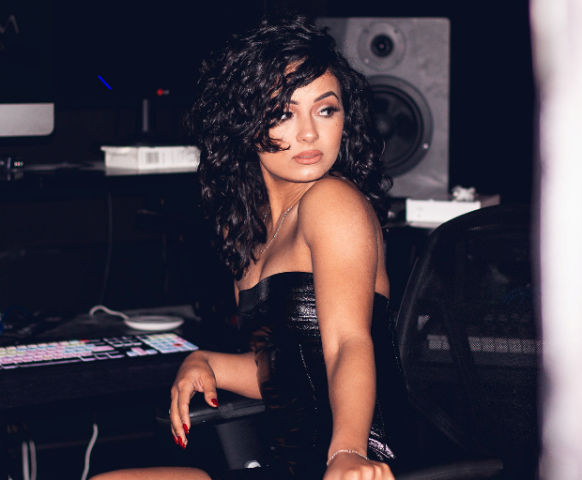 When asked about her buzzing single, 'Rachet', Nia Vox said, "Ratchet was based off a conversation with my best guy friend. A lot of times we would joke about needing to go out to a "ratchet club to really let loose and have fun. I realized a lot of his female friends started coming to him asking him to help them have a fun, ratchet night as a way to de-stress. I made a joke that he should make a night out service called Ratchet Nights LLC and that I would write him up a jingle. Next thing you know, the joke took on a life of its own and I wrote a whole song in an hour."
Vox is the type of artist who doesn't like to conform to the norm. When it comes to singing and songwriting, she likes to go with the flow and express herself naturally. Through her songs, she questions rules and tries to change the status quo.
Thus far, her musical journey has given her opportunities to work with the likes of Canadian producer duo, KYNGS. The duo recently assisted in the production of Vox's newest release, "Caution", and her scorching hot tune "Ratchet." Both singles have reached a whopping 47.9k streams via Spotify, with listeners reach throughout 77 countries.
The ambitious artist has already placed herself on a pedestal through her hard work that's already earning her recognition in the music industry. Vox recently performed for the New York Fashion & Music Conference, an NYFW show that raises money for MTV's Staying Alive Foundation. This is a great achievement for a rising artist and evidence that she is here to stay – for a long time.
As the young songstress continues to make her stamp on the music scene, dancing and making good music seems to be her main focus moving forward. Vox hopes to express her talents to the fullest so that the world can feel her impact.
For more information about the singer and songwriter, Nia Vox, or for promo, booking requests, or to arrange an interview, visit https://www.niavox.com/.
Media Contact
Company Name: GLV Enterprise
Contact Person: Tunes Bridges
Email: Send Email
Phone: +1646-979-8837
Country: United States
Website: www.niavox.com