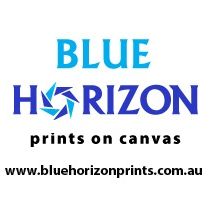 Blue Horizon Prints has consistently shown to be Australia's leading retailer for online art. They always strive to expand their collection, featuring unique pieces of art that their customers appreciate. One such addition is their new range of personalized art that shows star constellations for various dates and timings.
Known as 'Star Chart Artwork' this is a unique way to remember any special moment in one's life like a birthday, engagement or wedding. The Stars never look the same, and so, through this personalized star maps, one can capture that unique moment and treasure it forever.
The sky that one sees on the print is the specific alignment of the stars and planet at the location they were when their life changed forever. And with Blue Horizon Prints' beautiful artistry, this is brought to life in amazing ways.
Customers are able to create gorgeous custom art showing the star constellations at any specific time date and place. This makes them the ultimate personalized gift for any occasion.
Blue Horizon Prints is excited to unveil this new type of art piece, and are looking forward to seeing the responses they receive from their customers. After an order of a personalized star art is placed, they send proof of the appropriate constellations based on the provided words, dates and places. Furthermore, they offer tweaks and adjustments to ensure customers are absolutely satisfied. As a result, one's personalized stars art is perfect in every way.
There are personalized variants and styles that users can select from. Additionally, customers can usually get their print within a period of just 3 to 4 working days. Customers can learn more about these personalized star charts by visiting their official website.
About Blue Horizon Prints:
Blue Horizon Prints' passion has always been to help their customers grace their homes, workspaces, and lives with the finest wall art, canvas prints, framed prints and canvas artworks from Australia and beyond. They understand that art is often seen as an expensive luxury. And that it is not one's top priority financially; bills come first!
But with their business model of affordable but premium quality art and a payment scheme which allows their customers to buy now and pay later. Their customers enjoy the best art pieces with flexible payment options. They are Australia's number one online art retailer. And now have over 100 artists' works available on their website and over 4000 artworks in a wide range of styles.
Media Contact
Company Name: Blue Horizon Prints
Contact Person: Sally Kirchell
Email: Send Email
City: Noosa
State: Queensland
Country: Australia
Website: https://www.bluehorizonprints.com.au