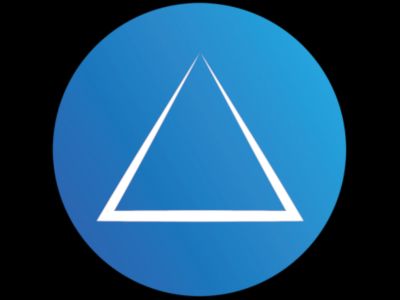 AnkerPay ecosystem is composed of many services and apps that enable the creation of decentralized financial applications and encourage the use of digital currency worldwide. The Africa based platform is composed of the AnkerPay platform, AnkerNode, Multi-currency wallet, Anker ATM and Anker POS. One of the most significant services by the platform is the AnkerPay Wallet that is available for both Android and iOS users. It is an easy to use cryptocurrency wallet that supports Anker, Bitcoin, Litecoin, Dash and Dogecoin. This app allows users to choose and manage different types of currencies from just one device. With this all in one app, the users can easily manage and access their funds.
AnkerPay is backed by its own crypto exchange, AnkerSwitch that allows the users to swap any 2 currencies easily while controlling the assets within their wallet. The platform users can use AnkerID to receive the cryptocurrency of their choice. The user's email address is linked to an ANK address and gives them control over their transactions without confusing addresses. To create decentralized financial applications, one can use Ankerswaps that enables cross-chain interoperable swaps for dApps like decentralized lending, future trading, etc. The AnkerPlatform will run multiple chains parallel to each other giving AnkerPay cross-chain control over transactions and creating a truly interoperable environment.
AnkerPay is created with a mission to offer a complete payment solution for both cryptocurrencies and fiat currencies. To maintain security and privacy on the platform, the AnkerPay Identity service is created, that will be used by all other services to create cryptographic proof verifying the ownership of the user. What makes AnkerPay truly stand out and a decentralized project with great potential is that it is also building a comprehensive solution for the unbanked. This will include a mobile exchange, liquidity provider mechanism and a digital asset gateway.
AnkerPay is a promising decentralized project that will not be controlled by any government, bank or single entity but governed through a network of master nodes and community operators. It is using the revolutionizing power of blockchain technology to encourage the mass adoption of digital currency around the world. The first step will be to encourage the use of AnkerPay Wallet to manage currencies. Available in multiple languages including English, Chinese, French, German, Korean, Russian, Spanish, and Turkish, the wallet can be downloaded from Google PlayStore and Apple App Store.
More information about the AnkerPay ecosystem can be found at ankerpay.com.
Media Contact
Company Name: AnkerPay
Contact Person: Bobby Jonker
Email: Send Email
Country: South Africa
Website: www.ankerpay.com