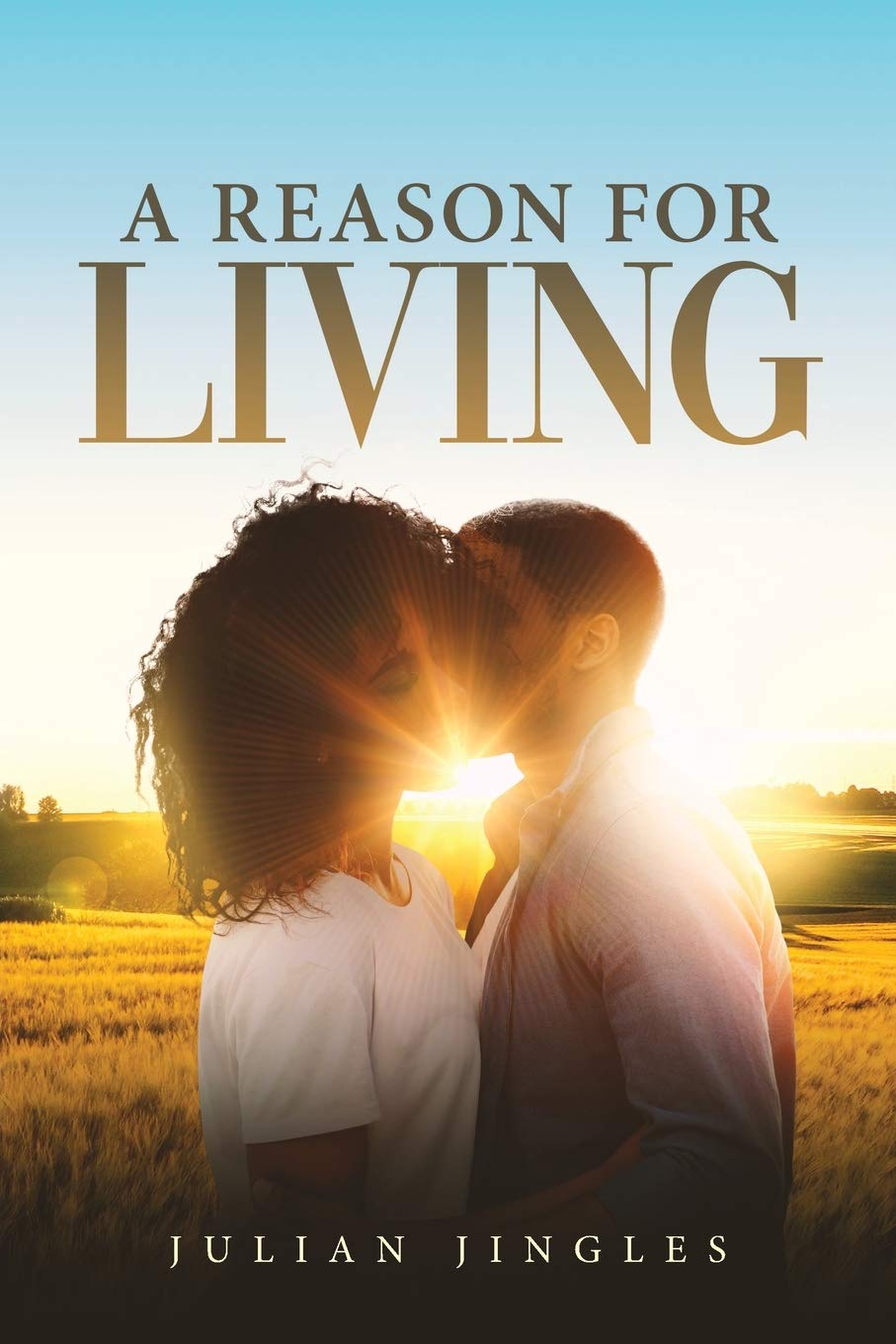 Wednesday, December 18 is the date of the book launch of A Reason For Living, by Jamaican-American writer Julian Jingles. It will be at the cafe 2A, at 2A Strathairn Avenue, in Half Way Tree. Professor Rupert Lewis, former dean of the department of History at the University of the West Indies will be the keynote speaker. It starts at 7:30 P.M.
Set in Jamaica in the mid-to-late 1960s, "…this tale of love, passion, and self-discovery, three Jamaican men become caught up in a 1960s revolution that reveals injustice, oppression, and a purpose for one of them," is how the novel is described in its promotional material. The 1960s was a period in Jamaican history rich with culture and politics. The country having gained independence from their colonizers Great Britain in 1962, gave to the world ska, rocksteady, and reggae music in this decade.
But it was also a period plagued with injustice by the government against the Rastafari movement, and saw the emergence of the "rudeboys," urban youths violently opposed to the social and economic inequities perpetrated by the government and ruling elites predominantly white and brown skinned, against the working class and peasants predominantly black.
Dr. Glenville Ashby reviewer for the Sunday Gleaner described it as such:
"On a literary canvas, author Julian Jingles has etched a tale of excess, greed and redemption. Here art imitates life in a whirling cacophony of racy, edgy emotions. Such is the daunting beauty of A Reason for Living."
The writer begun work on the novel in 1966 at age 16, leaving Kingston College, a leading high school in Jamaica to pursue his "path as a writer, a visionary." It was completed, "85 percent of it" in three drafts by 1968, at age 19. He was invited in 1967 by then editor of the Gleaner Company, Theodore Sealy, after he had published a short story in The Star, to become a journalist as "you cannot make a living as a fiction writer in Jamaica," Mr. Sealy advised.
Having several unsuccessful attempts "and near misses, one publisher going out of business into the project, and two requesting leaving everything out but the sex," Jingles as he is popularly known, established a career as a distinguished journalist/writer both in Jamaica and the United States. His works having appeared along with the Star and the Gleaner, in the Public Opinion, Abeng, Daily News, Cooyah, and Swing, among others in Jamaica, and in the New York Amsterdam News, the New York Carib News, the New York Daily News, the Village Voice, the New York Times, JET, and Everybody's, among others in the U.S.A.
He also pursued filmmaking, and has delivered as writer, producer, director and co-director the documentaries, "It All Started with the Drums", "Jammin' in Jamaica with the Mystic Revelation of Rastafari", "The Jamaican Gun Court", and the "35th Studio One Anniversary Concert." He has maintained entrepreneurial interests in agro-industry, cultural tourism, social enterprise, and development.
The book is available in Jamaica at Kingston Bookshop and other leading bookstores, and as well from the publisher at URLinkpublishing.com, Amazon.com, BarnedandNoble.com, ebay.com, and at your favorite bookstores.
Amazon: https://amzn.to/36lQoGn
Check his Facebook page and be up to date: https://www.facebook.com/AReasonForLivingBook/
Website: https://www.fiwiproductions.com/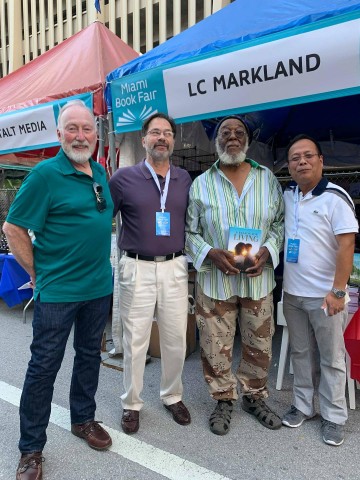 Novelist Julian Jingles holding his recently published novel, A Reason For Living, poses with (right) Philip Ong, CEO of URLink Print and Media, and authors L.C. Markland and Ken McCarver.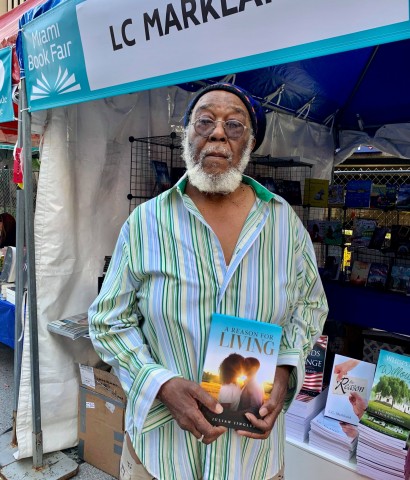 Julian Jingles with his republished novel, A Reason For Living, at the Miami Book Fair in Miami Dade College represented by URLink Print and Media under their liaison author booth LC Markland.
Media Contact
Company Name: URLink Marketing | URLink Print and Media
Contact Person: Media Relations
Email: Send Email
Phone: 1-888-980-6523
Address:1603 Capitol Ave., Suite 310
City: Cheyenne
State: Wyoming 82001
Country: United States
Website: www.urlinkpublishing.com/