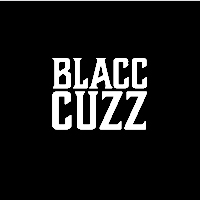 Blacc Cuzz is the newest trap rap artist hailing from Pittsburgh, Pennsylvania. Rising from a past of troubles and experiences, he is the NEW voice of the streets. Owning his record label, Dream Big Empire, Blacc Cuzz has it all to be the next big phenomenon. Blacc Cuzz continues to impress with his movement and releasing music that will resonate with any trap rap fan.
In an industry craving authenticity, Blacc Cuzz is as real as they come. As a talented man, Blacc has experienced his rational share of ups and downs. Elements like drug dealing, death, jail compose only a fraction of his background. Blacc was born and raised in Pittsburgh, PA. His full story is one of those triumphs over odds that have caused lesser men to fail.
Blacc's initial intentions for music didn't include him being an artist. Instead, his first venture started with him investing thousands in another local artist. While the situation didn't pan out as expected, Blacc soon realized there was no better fit for the type of artist he wanted for his record label, Dream Big Empire, than the man in the mirror. Going on tour with Eightball and MJG opened Blacc's eyes to a potential career as a musician. Blacc signed himself as an artist and committed to figuring out the music business as an independent MC and CEO. Armed with a charming smile and magnetic personality, he's made fans out of the people. The raw honesty and captivating narratives are what keep people hooked to Blacc's work. His main goal as an artist is a simple one: "I want to be known as the new voice of the streets."
Releasing his latest single 'Wadd Up Doe' as a World Star HIp-Hop Exclusive, Blacc Cuzz is taking all the correct paths to success. Targeting North Carolina, South Carolina, Georgia, Florida, Alabama, Mississippi, and Tennessee, Blacc Cuzz states "I wanna be known as the new voice of the streets". Undoubtedly, the up-and-coming artist is on the path to release chart-topping hits and a movement everyone will want to join.
These are the real-life experiences that shaped his life. Blacc using his experiences in Pittsburgh's seedier neighborhoods as fueled him for bold beats and flows. "We graduated from the streets and we're grown now," he says. "That's why we're going to give them the story in music."
With so many stories to tell, Blacc wants to make a movie out of his life one day. He wants to be known not only for the hardships he's gone through but also for how he overcame those obstacles. Blacc fashions himself as a self-made businessman in the mold of Jay-Z. An artist who inspires younger generations, whether they're in the trap of working a 9-to-5. They can draw from his experiences and music as motivating factors for their success. "I want a kid to wake up and be like 'Blacc ain't stop, so why should I?' If I can do it, you can do it."
About Blacc Cuzz
Blacc Cuzz's musical influences come courtesy of the guys from his neighborhood who served as big homies. Artists like B.G., Soulja Slim, Yo Gotti, Boosie Badazz, Gucci Mane and Jeezy inform his sound like a rapper. "A lot of my old heads that were around, that's the music they used to ride to," Blacc says. "So when we jumped off the porch, that's the music that helped us keep the structure as a young gangster. Those artists were talking that shit we were living." His rhymes are dreams mixed with reality. The hard-nosed tales of making a name for himself in the streets are what attract listeners to his growing musical catalog. Blacc doesn't pull any punches when speaking on the highs and lows of days gone by. Yet, his approach isn't all dark and dreary. He's just as optimistic about the good days he's having now and the bright future he has ahead in music.
Sound Cloud: https://soundcloud.com/blacccuzz
Media Contact
Company Name: Blacc Cuzz
Contact Person: Shawna Reed
Email: Send Email
City: Pittsburgh
State: PA
Country: United States
Website: https://www.blacccuzzdbe.com/