The DC/DC Converter QA151 for ON Semi's Driver Demo Board in High Power Solar Inverters.
Guangdong, China – Dec 16, 2019 – MORNSUN, headquartered in China, is a leading high-tech enterprise that has now grown into a leading vertical industrial power supply manufacture. The company boasts 21 years of glory, success, innovation and invention, creating a benchmark for others to follow.
Owing to the urgency and increased demand for renewable energy, Mornsun's DC/DC converter QA151 matches the current trends and tackles the modern issues. Renewable energy, as is scientifically proven, does not exploit fossil fuels and is environment-friendly. The focus, therefore, shifts to commercially available photovoltaic (PV) power generation which harnesses the energy of the sun and converts it to usable electricity.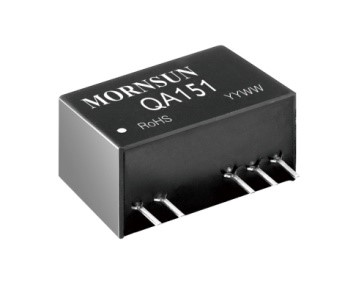 The diagrammatic structure of a typical solar PV reveals that it arrays to generate electricity from sunlight using an inverter to convert DC to AC for domestic purposes, businesses or charging batteries by the power conversion system. The power conversion system supplies power based on the supply-demand balance of electricity.
A centralized inverter is the heart of a solar PV system in a centralized electricity generation system network. The turn on and turn off options are safe and reliable as the IGBT full bridge is the most sensitive and critical part of the system's design. Ensuring the operation logic of the control unit is necessary. Besides, it is also necessary to maximize the insulation characteristics between each monitoring control units or dangerous electrical circuits design of IGBT drive control units.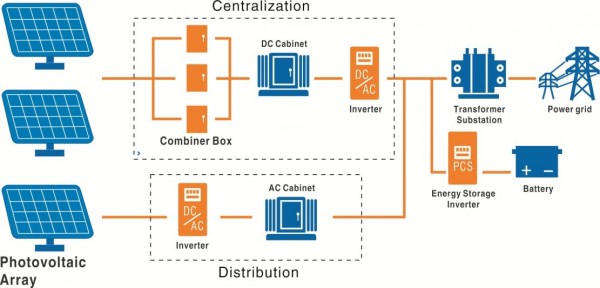 Many requirements are suggested to be considered during IGBT drive board design. In the inverter unit, the IGBT full-bridge circuit is widely used which can effectively avoid the possibility of simultaneous conduction between the upper bridge and lower bridge IGBT. The junction capacitor Cge needs to be charged or discharged when the IGBT is turned on or off. Similarly, when the DC high voltage inverted to AC voltage, the IGBT generates high frequency and high amplitude interference signals during fast turn-on and turn-off. Therefore, the drive circuit should feature high anti-interference ability, high isolation voltage and low isolation capacitance, to ensure reliable operation of the drive circuit and to avoid common mode interference signal conduction to the system control board.
The converter QA151 power module integrates driving IC's features and provides +15/-8.0VDC asymmetrical output voltages which reduce the driving consumption to the minimum extent and meet the requirement of fast turn on or turn off.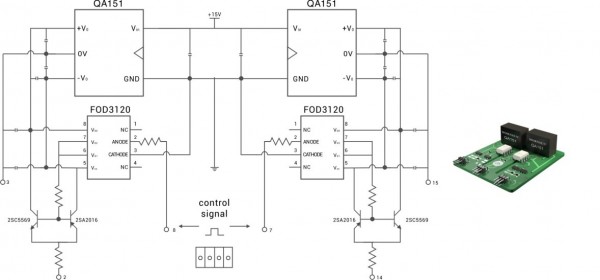 QA151 also offers a wide operating temperature range from -40℃ to +105℃ and comes in compact, internally-potted 7-pin SIP cases measuring 19.5 x 9.8 x 12.5 mm, which not only meets the requirements of distributed design or SIP board card design, but also simplify the system's space layout.
With output current up to 120mA and over 200uF capacitive load, QA151 meets a wider power requirement of IGBT.
Mornsun products are always reliable, efficient, environment-friendly and technically sound. Its team knows the current trends in modern technology and produces various products that overcome the challenges and issues that exist in various devices. Today's commercial devices need special requirements and Mornsun comprehensively offers all these requirements to cater the needs of the commercial world.
For more information, please visit www.mornsun-power.com
Media Contact
Company Name: Mornsun Power
Contact Person: Media Manager
Email: Send Email
Phone: 86(20) 3860 1850
Country: China
Website: https://www.mornsun-power.com/