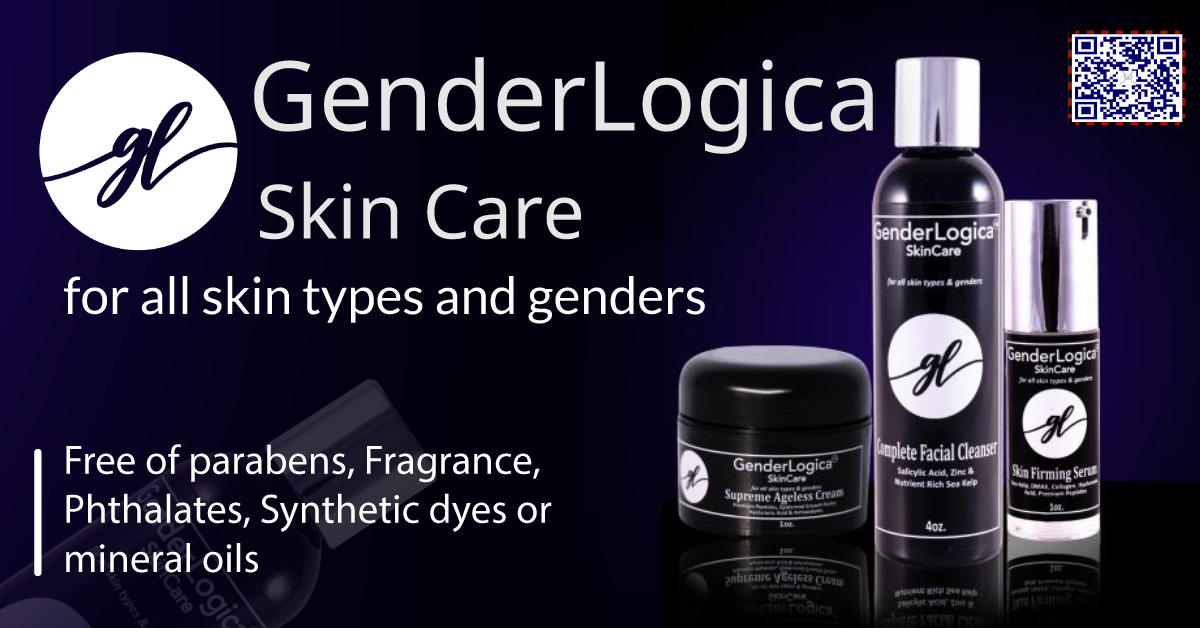 Anthony, a world class hairstylist with nearly 30 years of professional experience in providing personal care, beauty, and comfort, is pleased to announce its premium skincare line. GenderLogica is now available for purchase at a reasonable price. Both men and women should get ready to rejuvenate their skin with a product that is enriched with a blend of nourishing and restorative ingredients.
Anthony combines ethically-sourced, cruelty-free ingredients coupled with a passion for quality, innovation and incorporating state of the art technology into exquisite beauty products. GenderLogica has all the nutrients and nourishment you need to take your skin from rough and dry to smooth, hydrated and luxurious. It has premium grade ingredients in the highest concentration for maximum efficacy and will not cause hormonal disruptions.
Unlike other skincare lines on the market, it is carefully crafted with premium grade, healthy ingredients that are not masked with synthetic fragrances. Synthetic fragrances can cause many health problems like rashes and allergies, hormonal disruptions and cancer. What's more, GenderLogica is formulated for both men and women and the prices are very reasonable.
GenderLogica consists of a few key products for achieving age-defying results from head to toe for both men and women. The line consists of a cleanser, toner, day cream, night serum, eye cream, lip restore, and hand & body cream.
GenderLogica is cruelty-free, mineral oil or petrochemical-free, synthetic color-free and not tested on animals. It is also non-toxic, has no additives and is formulated in the USA. This product is ideal for all skin types and genders
GenderLogica is currently available with a 100% Customer Satisfaction Guarantee to ensure that each purchase is absolutely risk-free.
More information about GenderLogica can be found on www.antonyfusion.com
About Anthony Cortes
Anthony is a premier hairstylist with nearly 30 years of professional experience in the hair industry. By offering the absolute best in personal care, beauty, and comfort, Anthony has garnered an outstanding level of expertise to help clients look and feel they are very best. With a Cosmetology License from Pasadena City College, three years of internship experience from Sebastian International, and numerous special certifications designing and implementing custom looks, his hairstyling, and coloring techniques are truly first-class quality.
Media Contact
Company Name: GenderLogica
Contact Person: Anthony
Email: Send Email
Phone: 818-640-7090
Address:Salon Republic 6316 Topanga Canyon Blvd.Unit 2140, Suite 502
City: Woodland Hills
State: CA
Country: United States
Website: www.antonyfusion.com