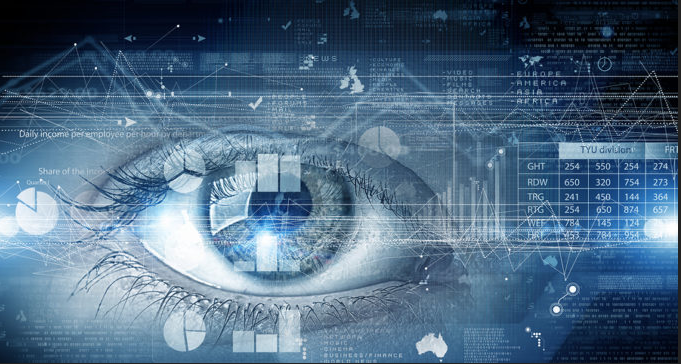 "EYES brings visual date to a whole new level. Disruptive to the blind, restoring sight with Neurosurgery that is bi-passing broken optical nerves, makes EYES a technology penny stock to literally keep your Eyes on!"
Add EYES to your NASDAQ watch list. Restoring eye sight, Second Sight's (EYES) legacy product, Argus® II, approved by the FDA for the treatment of retinitis pigmentosa, has been implanted in 350+ individuals worldwide, restoring functional, artificial vision by renewing light perception and transforming the daily experience in the majority of individuals.
Trend Signals indicates that uses wave theory, market momentum and volatility in an attempt to find ageneral trend. Disruption is the buzz word and trend, Second sight medial (EYES NASDAQ) has disruptive innovation on its side, with neurosurgery bi-passing broken optical nervesinthe blind that dont work and inputting visual information, restoring eye sight to the blind, making EYES a technology penny stock to literally keep your eyes on.
Trials on second site medical web site report; "They are able to see, despite having no visual function in their eyes, by using Orion, a visual cortical prosthesis that has been surgically implanted in the brain. The Orion is being tested at Baylor as part of collaboration with Second Sight Medical Products (Los Angeles, Calif.). Dr. Daniel Yoshor, chair and professor of neurosurgery at Baylor, is using the visual cortical prosthesis to support research he has been working on for more than a decade, together with Baylor neuroscientists Dr. William Bossing, assistant professor of neurosurgery, and Dr. Michael Beauchamp, professor of neurosurgery. To put it simply, they are bypassing broken optical nerves that don't work and inputting visual information seen by a camera that is part of the Orion device directly into the brain."
The break through in vision and restorative sight means EYES is positioned to perform through sheer innovation. If neuroscience can restore eyesight it makes glasses and contact lens redundant. EYES is a stock to ad to your watch list. Warren Buffett pointed out in his 2014 letter to shareholders that 'volatility is far from synonymous with risk.' Having said that, beta can still be rather useful. The first thing to understand about beta is that the beta of the overall market is one. A stock with a beta greater than one is more sensitive to broader market movements than a stock with a beta of less than one. Looking at the last five years, has a beta of 1.57. The fact that Second Sight is well above 1 indicates that its share price movements have shown sensitivity to overall market volatility. If the past is any guide, we would expect that National Vision Holdings shares will rise quicker than the markets do in times of optimism, but fall faster in times of pessimism. The key variable with this stock is the unknown, as bitcoin once was when this penny stock does get the big technology break through in vision, it will disrupt the vision industry as we know it.
Media Contact
Company Name: Millennial News Feed
Contact Person: Korey Andersen
Email: Send Email
Country: United States
Website: https://twitter.com/MillennialNews3