Laurent de Brabandt is a philanthropist, world explorer, and founder of the De Brabandt Foundation. He has been awarded the 21st Century Icon Award for his work to encourage his generation to engage in philanthropy. He is only a few countries off reaching the 100 mark before his 30th birthday, taking the opportunity to discover the impact tourism has on even the furthest corner of the world. He has made it his mission to advocate for sustainability in the tourism industry, and together with his sister Charlotte de Brabandt, he believes the time has come for sustainability not to be a matter of choice in the sector, but a necessity in our modern-day society.
Hey Laurent, congratulations on the De Brabandt Foundation, that you launched last weekend at Annabel's in London! What was the motivation for you and your family to create a non-profit foundation?
My family and I are thrilled to announce the launch of the De Brabandt Foundation this year. Last weekend we welcomed young philanthropists such as Krystyna Keynejad and Diego Bivero-Volpe, champions in their sector such as Christoph Mohn and Jochen Zeitz, and media representatives including Sarah Miller and Kaja Larsen to our event to introduce our mission. For the past two decades we had the pleasure to travel the world, and be actively involved in various charitable causes, ranging from disaster relief to long-term collaborations with companies to help children in need and provide for less privileged communities. At times we were horrified to see just how wrong the hospitality industry is getting things, and the foundation will finally give us a structure to pursue our mission which we have decided to be focused on advocating sustainability in the tourism sector. We would like to empower and inspire like-minded individuals and enable the voices of our generation to be heard.
You mentioned the voices of your generation – how does it differ to others in your opinion?
My generation is unhappy with tourism of today. The incredible waste of resources. The lack of care in regard to our environment and the profit egotism have to come to an end. I do not mean some loose plan for the decade to come, but an immediate approach and attitude adjustment if we would like to give our own children the opportunity to see and experience the planet that we had the pleasure to enjoy. This is not merely a message for the industry, but also the demand side i.e. tourists must be enlightened and encouraged to partake and place an increased importance to enjoy a sustainable holiday.
You see, travel is an incredible gift. It has the ability to open our eyes to the unique cultures and beauty of the natural world. Today we can travel to the most remote corners of the world more easily than ever before. But with this gift comes a responsibility – to protect the world as we know it; our animals, our culture, and our oceans. Tourism can bring much needed economic opportunities for local communities and funds for conservation. But, when not well managed, it can create long term problems for local residents and the environment. Companies, destinations, and travelers need to be held accountable for their impact.
How does the De Brabandt Foundation plan on tackling the issue?
Our mission is to reduce the negative impacts of tourism and harness the opportunities for local livelihoods and conservation. We would like to promote tourism that takes full account of its current and future economic, social and environmental impacts, addressing the needs of visitors, the industry, the environment, and the host communities.
To achieve this, we support tourism stakeholders such as hospitality and community groups, to create systemic change in the way that tourism is approached and managed. Our aim is to bring together stakeholders to develop practical and radical solutions which maximize the benefits and minimize the negative impacts of tourism in destinations. Embedding sustainability into core policies, supporting frameworks and operational practices will be key. Concurring with that sharing the results of their work with their peers and competitors, in order to inspire change in others.
How can one get involved?
Check us out on Instagram @debrabandtfoundation and on our website www.debrabandt.com for updates on our latest projects, and to get in touch with us directly!
Christoph Mohn, with Charlotte de Brabandt, and Jochen Zeitz (from left), at the De Brabandt Foundation launch at Annabel's in London.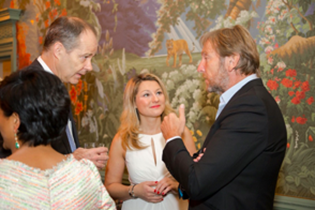 Laurent de Brabandt with Yolanda Thein at the De Brabandt Foundation launch at Annabel's in London.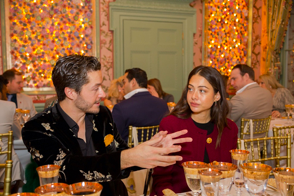 Laurent de Brabandt at the foundation's first organized beach clean-up in Tulum.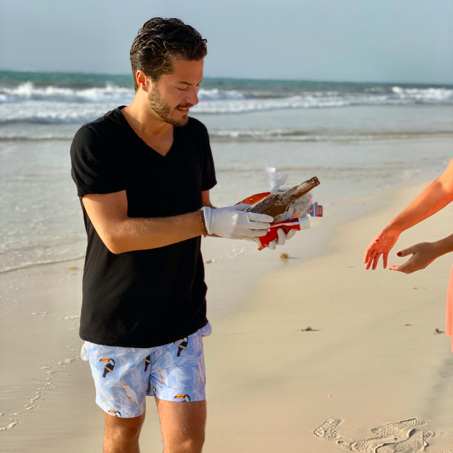 Media Contact
Company Name: Staiber Consulting
Contact Person: Joe Staiber
Email: Send Email
Address:2000 Valley Forge Circle
City: Valley Forge
State: PA
Country: United States
Website: www.staiberrconsulting.com