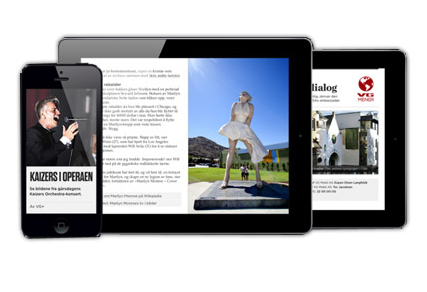 PubHTML5 has released eBook publishing software that can be downloaded free of charge.
PubHTML5 has introduced comprehensive eBook publishing software that allows users to create state of the art eBooks. Despite its advanced features, the new application is available completely free, giving everyone the opportunity to create their very own eBooks.
"We know that eBooks have numerous advantages over printed books and PDFs," states Anna Lee, chief designer at PubHTML5. "But many people were deterred by the cost of buying a suitable application. Not only does our new platform offer a seamless solution, allowing users to create, publish and distribute their own eBooks, we are also giving it to them completely free of charge. We hope that this will allow more people to enjoy the benefits that eBooks have to offer."
The new application allows users who have no prior knowledge to create their very own eBooks from scratch, using the templates that have already been created. These templates are fully customizable, enabling users to fully exercise their creative freedom. Alternatively, if they have a PDF or MS Office file of the eBook they wish to create, all they have to do is upload it and convert it into an eBook.
Among the advanced functionalities that users have at their disposal is the ability to add multimedia such as audio, videos, photos and links in order to make the reading experience more engaging. They also have the option of creating their very own animations and graphics. The pages can be made to flip vertically or horizontally, making reading a more immersive experience. Unlike other applications, PubHTML5 makes the whole process of creating animations simple and painless, so complete beginners should have no problem using these advanced features.
PubHTML5's free service doesn't stop at simply providing eBook publishing software. Once created, the eBooks can be hosted on PubHTML5's servers. The application conveniently allows users to share the eBook on social media. Alternatively, it can be saved on the users' servers and embedded into their websites. PubHTML5 incorporates numerous digital marketing features, including the creation of SEO content, ensuring that the eBooks reach as many people as possible.
About PubHTML5
PubHTML5 is an innovative software company that is headquartered in Hong Kong. It offers free eBook publishing software that allows organizations to use the advanced features of eBooks to communicate more effectively with their audiences. For more information, please visit https://pubhtml5.com/
Media Contact
Company Name: PUB HTML5
Contact Person: Anna R. Jarvis
Email: Send Email
Phone: +86 020-61972665
Country: China
Website: https://pubhtml5.com/