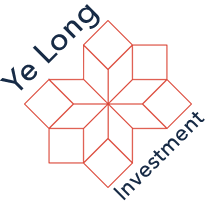 Shares of "the most profitable oil company in the world," Saudi Aramco, fell for the first time ever since its initial public offering
It was another memorable day in the history of Saudi Aramco as the company's shares fell for the first time since its record-shattering initial public offering, closing roughly 0.7% lower on Tuesday, following four days of consecutive price appreciation.
The shares of the company closed at 37.75 riyals ($10.06) on Tuesday on Saudi Arabia's Tadawul exchange. The company's stock was offered for the first time for 32 riyals ($8.53) on December 10. And despite the price depreciation, the stock is still up about 18% from its IPO price.
The drop in share price is coming just a day before the company's inclusion in the MSCI Emerging Markets Index. Over the decades, the influential index has served as a foundation for several passive investment vehicles, and the company's addition will likely lead to an increase in the demand as funds tracking the MSCI index buy up shares.
Aramco is also set to join the Tadawul index and the FTSE benchmark in the coming days. The oil giant's inclusion in the MSCI index has been predicted to attract as much as $710 million in inflows, according to a report by Reuters, citing a note by Dubai-based Arqaam Capital. Its addition to the FTSE can yield roughly $400 million in demand, the source added.
Despite Tuesday's drop, Aramco still boasts a market value above $2 trillion. Crown Prince Mohammed bin Salman initially planned to offer the company's shares at that valuation. However, Aramco's initial public offering ended up reflecting a $1.7 trillion valuation after analysts balked at the lofty goal.
Aramco closed 10% higher after its first day of trading on December 11, subsequently surpassing the $2 trillion threshold in its second day of trading. Aramco has a 31.57 riyals ($8.42) consensus price target from the three analysts covering the firm, according to a data from Bloomberg.
For more business and financial news and the services offered by Ye Long Investment, please visit – https://yelonginvestment.com.
About Ye Long Investment
Ye Long Investment is an innovative professional financial services firm formed in September 2002. Headquartered in Hong Kong, the company specialises in holistic and individually tailored client-centred care for all of an individual's financial needs, enriching the business ventures and personal lives of all clients by appropriately positioning and protecting what they have today, planning for what they want in their future, and preparing the path by which they will reach their goals.
Media Contact
Company Name: Ye Long Investment
Contact Person: Mr. Paul Wilkins
Email: Send Email
Phone: +85258199857
Address:Nexxus Building, 41 Connaught Rd Central
Country: HongKong
Website: https://yelonginvestment.com