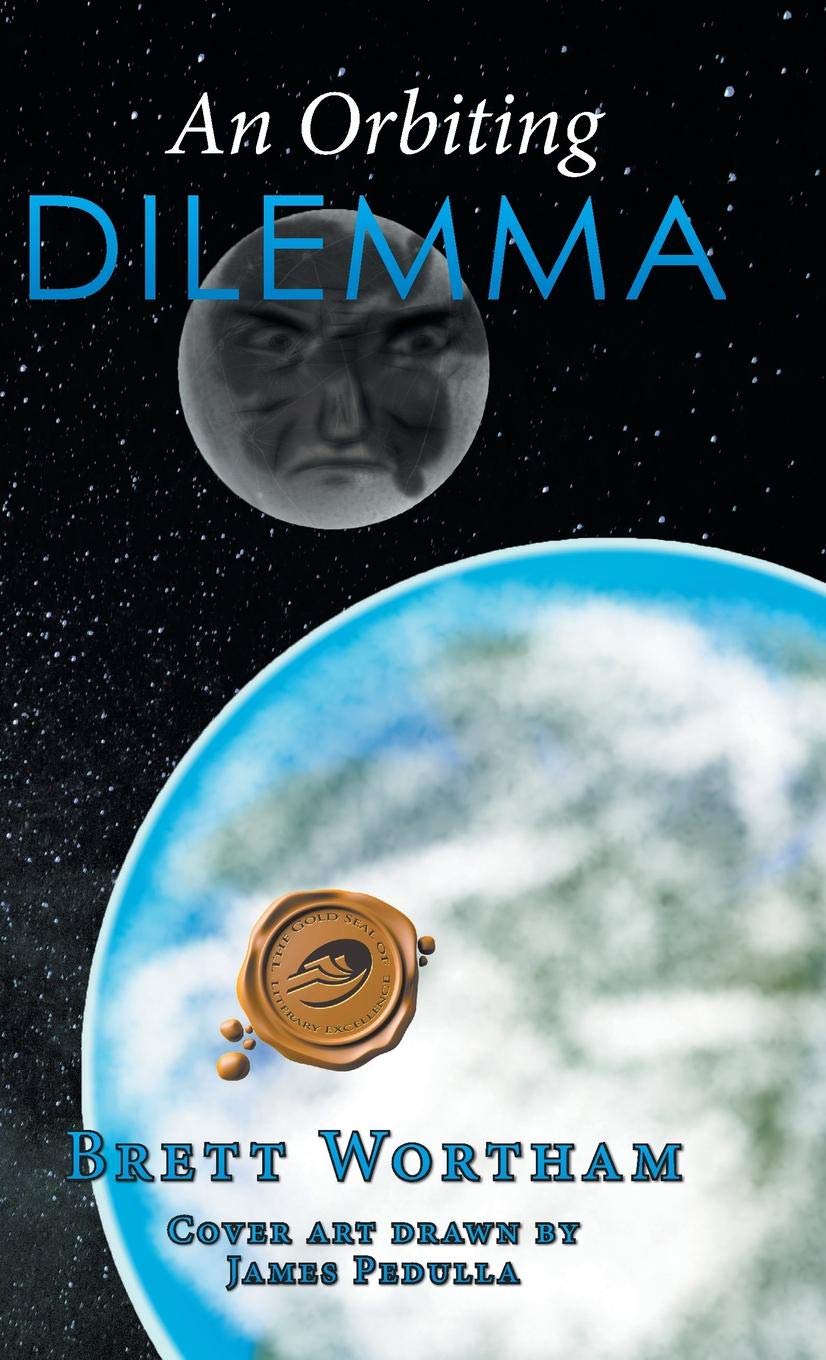 What's a poor normal guy supposed to do? When your blond bombshell of a girlfriend happens to have an old jealous gun toting and armored bounty hunter boyfriend that is convinced he can win her back by murderlizing you! Not to mention running into a mad scientist and somehow getting entangled in his crazy experiments!
This poor fellow, whose name is Yurri, will not only run from old angry boyfriends, but also hideous large mouthed aliens, a security detail for some rich guy, mobsters, and encounter a murderous creature that escaped from said mad scientist's lab! How will he deal with all of this?! Will he and his girlfriend even be able to survive it all?
Now about the author of this book. How many of you have lived through a car wreck getting all your limbs snapped, massive brain trauma shearing the right side of your brain badly, and ending up with the car on top of you after it stops rolling to boot? This poor kid did. Miracle he lived through it really. But miracles do not happen for no reason. It bounds to teach us great morals, it aims to remind us that God will never abandon us, and every miracle that had to happen to you, is God's way of showing His unconditional love. They say: when He sees you wiser and stronger among all other men, the struggles will feel more intense, heavier and it will feel as if there is no end to these trials. You may think His plans turned hapless. On the contrary, these trials are His way of testing us, testing our faith that has trailed off. Or maybe God is simply sending us an important message that we need to uncover ourselves. A key to a more meaningful connection. With all the incidents Wortham encountered, overcoming the dire predictions of his doctors them saying he'd at best be a smart vegetable for the rest of his life, Wortham was able to create such a masterpiece and he has this urge of continuing to entertain his readers. An Orbiting Dilemma is another fiction to love and a must-have fiction book!
If you wish to learn more about this poor lad's life trials head to the link below where a small-town newspaper did a little expose on him. More details are found there:
http://www.douglas-budget.com/news/article_1907f53a-6d1f-11e5-988d-8bcb5b19b9d2.html?mode=jqm
Check out his book on Amazon: https://amzn.to/38ZieKM
About the book:
The perverse machinations of a mad scientist. The forbidden secret of the girl's family that could very well drive her beloved away. The old uncle's mission to end the dire stress to his family. The bizarre actions and rituals of hideous aliens. All of these will have a play in the lives of our young couple as they struggle to survive these. Will the lad's hidden innate heritage save them or will this end up destroying the young couple in the end?
Like, follow and share his Facebook page: https://www.facebook.com/AuthorBrettWortham/
Media Contact
Company Name: URLink Marketing | URLink Print and Media
Contact Person: Media Relations
Email: Send Email
Phone: 1-888-980-6523
Address:1603 Capitol Ave., Suite 310
City: Cheyenne
State: Wyoming 82001
Country: United States
Website: www.urlinkpublishing.com/