Stockroom brings an exceptional range of fabric sofa, leather sofa and L shape sofa for homeowners in Hong Kong at incredible prices.
Customers in Hong Kong can always rely on Stockroom for purchasing an exclusive range of furniture pieces for their home or office at unbelievable prices. They have an elegant collection of furniture items for residential as well as commercial purposes. These include chairs, tables, dining tables, bed frames, sofa sets, and lots more. All these items are made from quality materials and are available at reduced prices for customers in Hong Kong. Recently, they have introduced different types of sofas, allowing homeowners to deck up their living rooms. One can choose from two-seater, 3-seater, 5-seater and other sofa variants.
According to the spokesperson of the furniture shop, they have both fabric and leather sofas in their stock. The Fabric sofa Hong Kong collection offers extensive choices for customers. These fabric sofas are available in a variety of sizes, dimensions and designs to suit the requirement of all types of customers. The collection includes 2-seater Florence fabric sofa, Vella fabric L-shape sofa, Lucca fabric feather down 2-seater sofa, 2-seater Juliett fabric feather down sofa, and a number of other varieties. Customers can choose from a wide variety of fabrics and fabric colors for their sofa sets. One can also pick an ottoman and matching cushions with a sofa by paying some additional costs.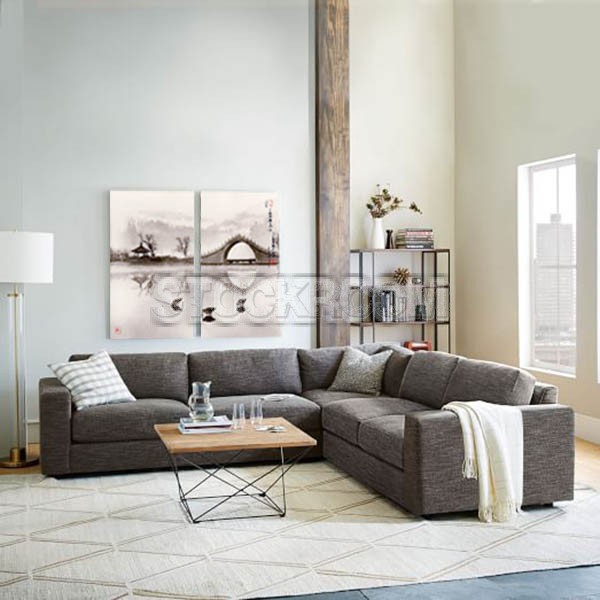 The Hong Kong based furniture outlet also brings Italian style leather sofas that can simply enhance the decorative value of a built space. The Leather Sofa Hong Kong collection includes Carlo leather feather down sofa, Eton leather sofa, Amelio soft genuine leather sofa, Kagan leather feather down sofa, Domino leather feather down sofa, and several other varieties. Available in various sizes, one can choose a sofa made from genuine leather, top grain genuine leather or deluxe top grain genuine leather. The spokesperson reveals that leather sofas are available in black, white and brown colors in general. However, other custom colors could also be possible on demand. These leather sofas come with padded front and back for an extra comfort and are available in modern designs.
Stockroom also brings an outstanding L shape Sofa Hong Kong collection for the modern living rooms in Hong Kong. They have a wide range of L-shape sofas in their portfolio, which includes Kagan fabric feather down L-shape sofa, Edric fabric feather down L-shape sofa, Daren fabric feather down L-shape sofa, Berti fabric feather down L-shape sofa, Boston fabric feather down L-shape sofa, Darryl fabric feather down L-shape sofa, and others. These sofas are currently available at discount prices, and one can choose from a range of dimensions, designs and colors. Designed with firm back cushions and slim armrests, these sofas offer the desired comfort.
One can check their sofa collection and the price range by visiting the website http://www.stockroom.com.hk/.
About STOCKROOM
STOCKROOM is an online furniture shop, which sources furniture from around the globe to offer the highest quality products at the most affordable prices to its customers. They work very closely with only the best manufacturers and focus time and resources finding manufacturers that meet or exceed the quality standards. They deal directly with the best manufacturers to avoid the role of the costly middlemen, so they can provide contemporary furniture at an affordable price.
Stockroom collection includes a variety of items that combine style and quality with versatility, including oak dining tables, chairs, lounge chair, coffee table, lamps, bedroom sets, stools, office chairs, desks, bookshelves and more for individuals, design professionals, architects, and corporations of all sizes looking for quality pieces.
Media Contact
Company Name: STOCKROOM
Contact Person: Jojoba
Email: Send Email
Phone: +852 2817 0999
Country: HongKong
Website: http://www.stockroom.com.hk/