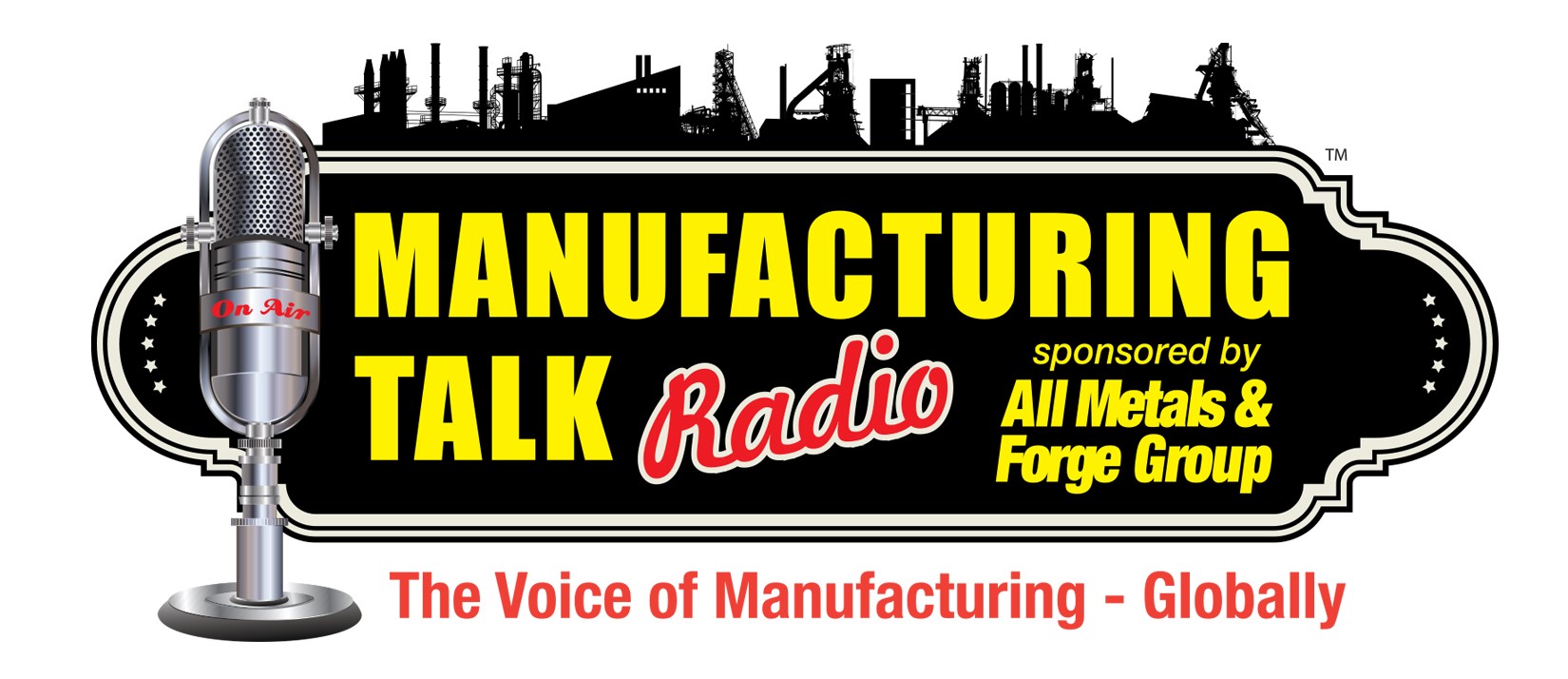 Manufacturing Talk Radio hosts Lew Weiss and Tim Grady will discuss the manufacturing year in review, from consumer spending, capital investment, and production capacity to exports, imports, hiring, and the vexing skills gap in the U.S. and around the globe. This potent content will also include resources that manufacturers can reference in the library of nearly 400 shows and more than 500 articles with weekly wrap-ups at www.mfgtalkradio.com.
Under the umbrella of Jacket Media Co, Manufacturing Talk Radio extended its content with the launch of Manufacturing Matters with Cliff Waldman, a noted economist and frequent industry speaker who was formerly the chief economist with Manufacturers Alliance for Productivity and Innovation, or MAPI. Waldman regularly interviews business executives, thought leaders, and economists from the industry as well as think tanks that watch the ebb and flow of the economy that is usually driven by the strength or weakness of manufacturing in the U.S. and other countries around the world.
Manufacturing Talk Radio has been airing as a podcast since November of 2013, with interviews of industry executives, business thought leaders, respected economists, non-profit directors, elected officials, academic influencers, congressional representatives, and boots-on-the-ground manufacturing innovators to present a complete picture of the industry and the economy. It is one of several podcasts from Jacket Media Co that address the manufacturing industry in more depth and breadth than any mainstream media outlet.
About Jacket Media:
Jacket Media is the voice of manufacturing and industrial business. Lewis Weiss is the founder and President of Jacket Media, the parent media company which produces the flagship program Manufacturing Talk Radio, as well as The WAM Podcast (Women And Manufacturing) with host Frances Brunelle, Manufacturing Outlook ezine, Where's Willie, Full Time with Amy Nicklaus, and Manufacturing Matters with Cliff Waldman.
Through these varied and innovative media vehicles Jacket Media recently entered into a formal strategic alliance with manufacturing journalist, Thomas R. Cutler, founder of the 7000-member Manufacturing Media Consortium and is also the CEO of TR Cutler, Inc.
In 2020 this partnership will allow aggressive cross-promotion of the content throughout all Jacket Media channels. Aggressive PR and social media campaigns will broaden the audience, positioning Jacket Media to a top leadership role in telling the fascinating stories and news of manufacturers and capturing industrial trends and outlooks in real-time.
Additionally, there will be a new in-depth sponsorship program introduced in early 2020 allowing thought leaders a regular contribution format and comprehensive communication channels to review products, people, trade shows, events, and trends. Customer profiles will prove especially important keeping the challenge of manufacturing today and the corresponding solutions in front of all Jacket Media readers and listeners.
Follow Lew Weiss on Twitter at @Jacket Media Co. Follow Cutler on Twitter at @ThomasRCutler.
Media Contact
Company Name: Jacket Media Co
Contact Person: Linda Hopler
Email: Send Email
Phone: 973-808-8300
Country: United States
Website: https://jacketmediaco.com/