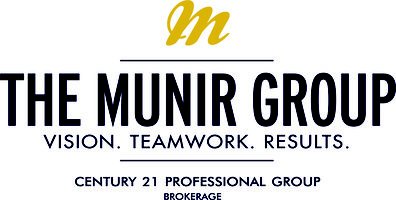 The Munir Group is among the leading real estate agencies in the Brantford and Brant County area. They have managed to distinguish themselves from their competition primarily due to their extensive knowledge and dedicated service to their clients. With a strong understanding of all the involved intricacies, they are able to advertise and market their client's properties in an effective manner.
One of the main goals of the Munir Group has always been to continuously improve their services. As an attempt to move forward in this direction, they recently added a new member to their team – Jakub Vidimlic.
Jakub realized his passion for real estate during his final year at the University of Guelph. Having already experienced the intricacies of the customer service field, Jakub is ready to take the next step forward into his professional career. He is currently taking on the role of an office administrator, while steadily working towards his real estate license.
The Munir Group stated that they were happy to have him join the team. They believe that Jakub's passion for real estate is quite a strong quality to have. And they wish to strengthen that quality while providing a platform for growth and learning.
The Munir Group has always prided themselves as the premier Brantford realtor. While there are many available Brantford real estate agents, the Munir Group rises above the competition mainly because of their dedication to the community.
They hope to provide a hassle-free experience to their clients and customers and believe that hiring Jakub will assist in propelling this goal even further. The Munir Group has proven themselves worthy of many prizes and awards in the past. They even had the pleasure of winning the "Century 21- Double Centurion Award" by ranking as the #10 Team by Units in Canada in 2018. Thus, the Munir Group has succeeded in becoming the number one agency to call whenever one has houses for sale in Brantford.
Learn more about Jakub Vidimlic here: https://themunirgroup.ca/jakub-vidimlic/
About The Munir Group:
The Munir Group is operated by Manny Munir and his team of professional realtors. They are among the most notable real estate agencies in Brantford and Brant County real estate markets. They thoroughly understand the area, having worked in it for years. Their team has top-notch negotiators that harbor the tools needed to advertise and market properties. This makes them one of the most reliable options when considering a real estate agency in Brantford.
For more information: https://themunirgroup.ca/
Media Contact
Company Name: The Munir Group
Contact Person: Manny Munir
Email: Send Email
Phone: (519) 865-7395
Address:14 Borden St.
City: Brantford
State: ON N3R 2G8
Country: Canada
Website: https://themunirgroup.ca/