December 23, 2019 – Fast-growing online store, Relax-Your-Soul.com proudly announces the new addition of innovative massagers available for purchase on their store. Over the years, RYS&B has built a strong reputation as a leading provider of top quality, innovative, and affordable massage products, which includes leg massagers, percussion massagers, back massagers, electric massagers, body massagers, and other stress-relieving products.
Depending on daily activities, people seem to have stress built up in different parts of the body and are always in search of an effective and affordable solution. Many are the benefits of massage because they relax and de-contract muscles, improve skin elasticity, relieve chronic pain, help reduce anxiety and support the digestive system.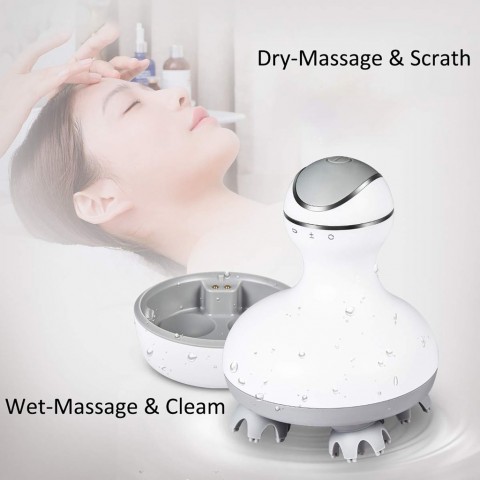 "Our goal is to help our customers live maximally by providing different top quality and affordable massagers to help effectively relieve them of stress. As we all know that stress is a big monster in the room if left unchecked. We consistently increase our inventory with new, high quality and innovative products to help you stay healthy and productive," says the company's representative.

For more information about the innovative products from RYS&B, visit The RYS&B store
Some of RYS&B's fast selling products include Percussion Massager 2, Double Foot Massager Roller, EMS Electric Foot Stimulator Massager, Acupressure Massage Slippers, Reflexology Massager Slippers, Electric Head Massager 2, and other innovative products. RYS&B's dedication to innovation and customer satisfaction is a critical factor in the company's growing client base all over the world.
About RYS&B
Founded in Shenzhen, China, in 2018 and now located in the U.S, RYS&B over the years has stayed true to its vision, providing useful and innovative products that show they care. The company aims to help people relax their body and soul while providing products that go beyond expectations and doing that at affordable prices as well.
Media Contact
Company Name: RYS&B
Contact Person: Media Department
Email: Send Email
Country: United States
Website: https://www.relax-your-soul.com