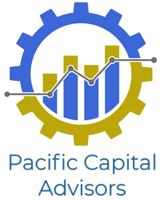 Experts have predicted a third straight weekly gain despite the prices of oil falling on Friday. This is coming after the easing of US-China trade tensions, boosting business confidence and the outlook for global economic growth.
China on Thursday released a list of import tariff exemptions for six oil and chemical products from the US. This comes days after Washington and Beijing announced that an interim trade deal is set to be signed in the New Year.
"The energy sector as a whole looks set to end 2019 with a solid year-on-year gain. This is due solely to the oil market," said Barbara Lambrecht, an analyst at Commerzbank, said.
UBS lifted its oil price forecast for 2020. However, it also expects the oil market to be oversupplied by 0.3 million barrels per day next year.
"Our end-of-quarter Brent price forecasts are $60 per barrel for 1Q20 and $62 per barrel, $64 per barrel, and $64 per barrel for the following three quarters," UBS analysts Giovanni Staunovo and Dominic Schnider said in a note.
US economic growth rose in the third quarter as confirmed by the government on Friday, with signs that the US economy more or less maintained the moderate pace of expansion as the year comes to an end, supported by a strong labour market.
The end of 2019 offered a lot more noise but little direction and prices were treading water on average, Julius Baer analyst Carsten Menke said. "Looking forward into 2020, commodities as an asset class should continue to trade range-bound for most of the year."
A US weekly drilling report by energy services firm Baker Hughes is due on Friday. Analysts say an expected fall in US drilling activity should support oil prices.
More information about the happenings in the financial world and the services offered by Pacific Capital Advisors can be found on their website.
About Pacific Capital Advisors
Pacific Capital Advisors is an independent investment management practice founded on the philosophy that an active, opportunistic and adaptable approach to investing provides clients with the best chance for the realization of long-term positive returns irrespective of prevailing market environments.
The company aims to build an environment in which trust, respect, pride, tradition and loyalty are held in the highest regard leads to a superior level of engagement between personnel that can only result in positive benefits for clients.
Media Contact
Company Name: Pacific Capital Advisors
Contact Person: Media Relations
Email: Send Email
Phone: +1 (914) 867-3862
Address:680 6th Avenue
City: New York City
State: New York 10019
Country: United States
Website: https://pacificcapitaladvisors.com