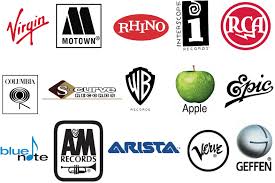 2019 looks like being a bumper year for the world's major music companies despite the much forecast slow down in online streaming.
It looks like the major record labels are on course to generate over $14bn in total between them. Of this $14bn some $8bn is forecast to come from actual streaming.
This figure has been compiled by according to an analysis of the recent financial reporting date from Sony, Universal and Warner Music.
On a year by year basis this compares very favourably with 2018 figures with an increase in turnover for the first three quarters of 2019 of $10.29bn up from $9.26bn for the same period in 2018.
"The majority of the income still comes from streaming platforms like Spotify" according to Industry analyst Donald Malter.
Collectively, in the final calendar quarter (Q4) of last year, the three majors generated $3.86bn from recorded music.
A more pertinent look at the data reveals that these same labels were earning collectively some $22.9m every day so the "million dollar hour might not be as far way as most think" again to quote Donald Malter.
The only possible "blot on the landscape" might appear to be the fact that as existing markets appears to mature and stabilise, in the absence of new technologies or platforms then there could be a slow decline in streaming growth
Donald Malter over the past 35 years has worked for, Elektra Records (Warners), Zomba Music (SONY), Verve (Universal Music Group), BMG Chrysalis (BMG Music) as well as numerous other clients. Donald Malter is an "in demand" Consultant specialising in introducing Private Equity Investment into Entertainment Projects.
Media Contact
Company Name: Building a Buzz Online
Contact Person: Chris Hughes
Email: Send Email
Phone: +441 7389 181605
Address:West 82nd Street
City: New York
State: NY 10034
Country: United States
Website: http://www.buildingabuzz.online