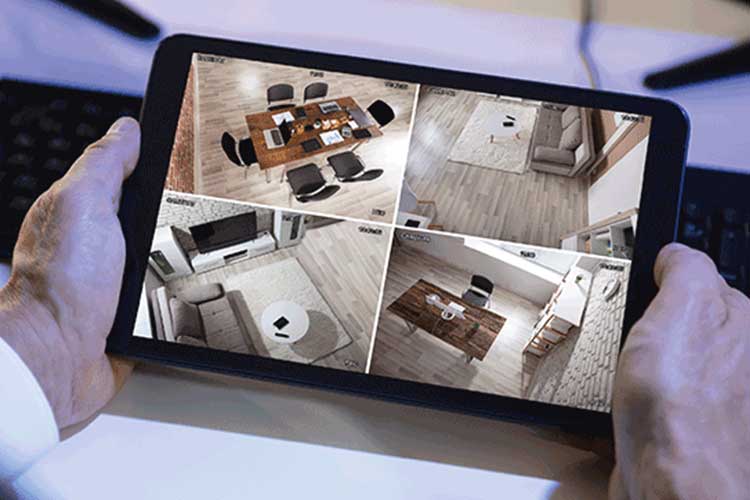 ""We believe that technology can do the impossible when it comes to the protection of people and assets associated with a business. And that's what we have proven with our state-of-the-art camera equipment offered with Perfect View Surveillance Solution."
– Billy Rogers (COO)"
The company has once again raised the bar for business video surveillance with the innovative camera equipment that comes with its versatile Perfect View Surveillance Solution.
The video surveillance system market was valued at $47.4 billion in 2018 and is expected to reach $86.06 billion by 2024. The primary reason behind the rise in surveillance camera usage is the increasing risks to the security of businesses. Be it a break-in or a shoplifting incident, with the help of business video surveillance systems, it is easy to catch the culprits and mitigate the loss. However, most of the typical CCTV cameras lack good video quality which can make it challenging to identify the person of interest. This is where the Perfect View™ Video Surveillance Solution by TELECO comes in with its advanced camera equipment.
TELECO has been a leader in video surveillance technology for several years and with the Perfect View™ Video Surveillance solution, they have changed the entire game. It is an innovative solution that encompasses a multitude of cutting-edge camera equipment ranging from PTZ cameras, thermal imaging cameras to panoramic multi image camera systems and more that can meet the needs of any size or type of business. These camera systems are well-equipped with revolutionary surveillance technology allowing the recording of videos with high definition quality along with real-time viewing functionality.
The PTZ cameras are perfect for most demanding environments with its pan/tilt/zoom design and advanced features such as long-range IR illumination. The thermal imaging cameras can produce consistent and stable images even in completely dark areas thanks to its thermal radiation detectors. The panoramic multi image cameras are perfect for large public areas as just one of these cameras can provide 360-degree stitched panoramic images. Perfect View™ is one of the most versatile video surveillance solutions designed with all kinds of businesses in mind.
Since TELECO understands that one size doesn't fit all, it has a dedicated team of expert security professionals that work side by side with every customer throughout the whole sales process and ensure that every business gets the camera equipment that is perfect for their needs. From pre-design to the installation and then after-sales service, the team of expert engineers and technicians work tirelessly with their customers ensuring their clients get the best possible solution.
To know more about TELECO Perfect View™ Surveillance Solution, visit their website www.teleco.com or contact them via (800) 800-6159.
About TELECO:
The combined technologies that TELECO provides include: Unified Communication Solutions, Business Telephones, Video Surveillance, Public Safety and Cellular Distributed Antenna Systems (DAS), Building Access Control, Managed IT/Cloud Services and Structured Cable. All of TELECO's solutions can be provided "As a Service".
Founded in 1981, TELECO is located in Greenville, SC with a branch office in Deerfield Beach, FL. With over 350 Authorized Dealers and 2000 Affiliates across North America, you can rest assured that you are in good hands with TELECO.
Media Contact
Company Name: TELECO, Inc.
Contact Person: Florencia Hernandez
Email: Send Email
Phone: (800) 800-6159
Address:430 Woodruff Road Suite 300
City: Greenville
State: SC
Country: United States
Website: https://www.teleco.com