Real state entrepreneur, fitness addict, and Youtuber, Islam Hammad, announces plans to take his Why Dubai program to TV after years of dominating social media
December 26, 2019 – Islam Hammad embodies the profile of the modern-day entrepreneur, young, fit and ambitious. At a relatively young age, Hammad has had a wide range of experiences as a successful entrepreneur in the bustling city of Dubai. Through sheer grit and industry, he is constantly looking to break new grounds. His passion in various fields serve as an inspiration to the large population of people who follow him via his social media pages including Instagram and YouTube.
Despite being born in Alexandria, Egypt, half of Hammad's life was spent outside the country. He boats a degree from the faculty of commerce. His undoubted love for fitness saw him study Personal Training and Bodybuilding in the Egyptian Bodybuilding Federation. Afterwards, he proceeded to work as a personal trainer in Saudi Arabia. His dexterity and exploits made him popular as a personal trainer who eventually found himself coaching a member of the Saudi royal family. After a successful time in the KSA, Islam Hammad moved on to Dubai for greener pastures and eventually found success working as a personal trainer to celebrities and eventually started a thriving real estate business.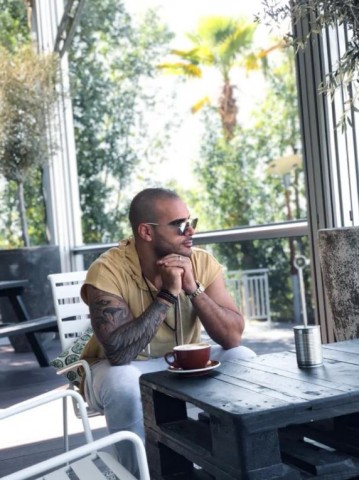 After a few successful years, Islam Hammad is regarded as one of the most famous real estate consultants and advisers in Dubai. His journey in the industry has seen him work with well-known multinational companies. Hammad's accomplishments in the real estate business includes some shrewd connections. This includes an affiliation with the builders of the world's tallest hotel, located in Dubai, Marina.
The luxurious Dubai premises seem just right for Islam Hammad who is not one to shy away from a few extravagances. He confesses to having a soft spot for super cars and has driven a wide range of them. He currently owns a Maserati GT sport.
Hammad's incredible story is inspiring and motivating to say the least. Thanks to his love for sharing with others, his contents exhibiting fitness routines, business tips, travels and supercars have seen him accrue a solid fanbase, measuring up to 360k followers on Instagram. He gets just as much love on YouTube too, with a growing list of subscribers and content views.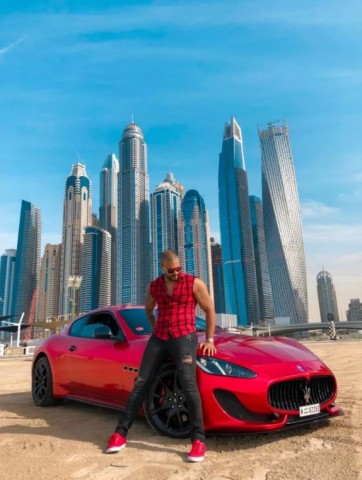 The illustrious entrepreneur, Islam Hammad currently runs a widely revered program on YouTube, "Why Dubai". The program tells it all about the goodness of Dubai and why more people should visit the city. He recently announced plans to take the Why Dubai program onto television screens, as he looks to reach a bigger audience, both locally and internationally.
For more information about Islam Hammad and his works, visit Instagram and YouTube.
Media Contact
Company Name: Goodway Group
Contact Person: Joss Mooney
Email: Send Email
Address:261 Old York Road, Suite 930
City: Jenkintown
State: PA
Country: United States
Website: https://www.instagram.com/islamhammad_/?igshid=15hvpowojwcic