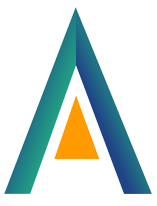 Innovative blockchain-based agric solutions provider, Asyagro Tech Solution LLC, set to sell the ASY token as part of the project launch in Dubai
ASYAGRO is the first-of-its-kind blockchain-based solution that aims to unify technology and youth, and their skills and hard work. The primary goal of the project is to solve various global problems related to the agricultural sector. The revolutionary project is set to be officially launched in Dubai on 10th January 2020, with the sale of the ASY token set to headline the launch of the project.
Agriculture currently ranks as the biggest employer of labor, providing jobs to over 1.3 billion people worldwide, an estimated 40 percent of global employment. Unfortunately, many of the people in the industry work poor, with a majority of farmers finding it difficult to secure livelihoods. Consequently, the sector has not been able to attract as many people as possible. While agricultural insurance has been identified as a solution to the problem, access to the insurance remains low. This is where Asygro is looking to change the narrative by integrating the Blockchain technology and smart contracts into a very transparent and farmer-friendly technology on an innovative project.
The primary goal of the Asyagro project is to ensure that farmers get the full benefit of the insurance plan. This will come as a respite for farmers as they struggle to deal with different types of natural disasters, including drought and flood.
Asyagro will most likely disrupt the insurance industry, providing a faster, automated, and more efficient structure. The use of technology in the process will provide a seamless process, with IoT devices like sensors used in monitoring climatic conditions and detecting crop diseases caused by pesticides. The smart contracts are subsequently fed with information, which automates payments directly to the farmers' mobile wallet once all the conditions are met.
The launch of the project will also serve as an opportunity for creative minds and professionals in the blockchain space to work on a revolutionary idea. Asyagro Tech Solution LLC. is currently accepting applications for interns as Blockchain Developers, Smart Contract developers, Blockchain Analyst, and Project Manager.
A total of 7,500,000,000 AsyAgro tokens will be available during the crowd sale and the funds collected through the sale will be used for Sales, Customer Relation & Marketing, Software Development & Maintenance, Further Product Development, Business Expansion, and a host of others.
For more information about the project launch, token sale, and other amazing solutions from Asyagro Tech Solution LLC., please visit – http://asyagro.io/ and Facebook.
Media Contact
Company Name: Asyagro Tech Solution LLC.
Contact Person: Saif Ali
Email: Send Email
Phone: 91-8619310095
Country: United Arab Emirates
Website: http://www.asyagro.io/