REALMAX who is attending the CES 2020 and will have a booth at the Las Vegas Convention Center in January, has announced the launch of their new AR Headset named REALMAX 100.
Social media has come alive with news about a new AR Headset that is set to be launched early next year. REALMAX has confirmed they are bringing out a new AR headset which will be launched on January 7th, 2020. The new AR Headset is named REALMAX 100.
REALMAX who has brought the future to now by pushing all boundaries is set to bring new life into AR headsets. The new Headset which can be shifted from AR to VR modes stands out from others on the market with all the new added features. The REALMAX 100 has a much wider 100.8-degree field of view, which provides a completely new and improved experience. The new fully wireless headset which has a magnetic snap-on visor is also compatible with prescription glasses which removes the need to use special lenses.
"For designers and manufacturers, it will transform the working procedure when they put on REALMAX 100. It can also help medical workers in surgical operations and enables them to practice their skills on a digital patient with its extraordinary field of view and AR technology," explained a spokesman for REALMAX.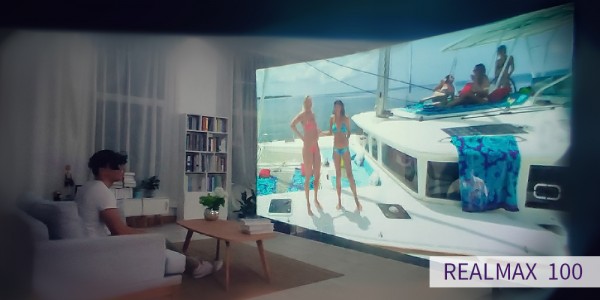 The new high-performance AR Headset which was designed by Nigel Burton, the team of Jerry Wei, and a team of optical engineers was designed for comfort and more realistic experience. It has an improved battery life that stands out. The 6000mAH detachable quick charge battery can support 5-hour use and 100-hour standby. The REALMAX 100 makes AR accessible to all.
The research and development process of the full-function, all-in-one AR headset with an extremely large field of view encountered many difficulties. The team customized costly components and expensive molds to solve the global crafting problems: large-area free-form optical lenses and optical module integration. Cooperating with the world's leading foundry company Goertek, which also produced products for OC, SONY, Disney and Nintendo, REALMAX overcame the problem of large-area free-form optical lenses and module deformation, after years of continuous trials, scrapping over 3000 lenses and hundreds of complete machines. The yield and production efficiency of the whole machine have been improved, thereby greatly reducing the cost of the whole machine.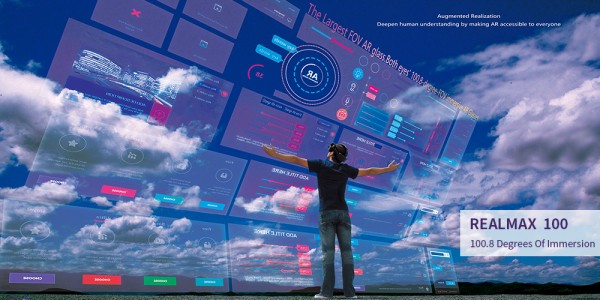 For those that want to see the new AR set in person should visit CES 2020 where the REALMAX will have a booth at the Las Vegas Convention Center. The new headset will be available for people to try and experience why it is being described as the best AR headset on the market.
To learn more about REALMAX 100, please visit: https://realmax.myshoplaza.com
More info:
Website: realmax.myshoplaza.com
Email: 100.contact@realmax.com
Facebook: https://www.facebook.com/pg/RealMaxARGlasses
Youtube: https://www.youtube.com/channel/UCaiNumveTXnPtLhQyz2pOhg
Media Contact
Company Name: RealMax
Contact Person: Media Manager
Email: Send Email
Phone: +86 21-54291156
Country: China
Website: https://realmax.myshoplaza.com/