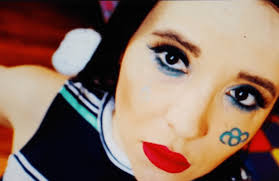 My life has been a long tough struggle. I search for meaning, for love, and for purpose in my music.
It's a mystery to me where our lives lead and why we are suffering, our journey is a mystery.
I want my music to resonate with people, and show people that it's ok to take all your masks off and peel the layers and be yourself. Show your vulnerabilities, your pain, your joy, and your love. Be brave in who you are. Show up and show who you are.
Good girls are about taking layers off and facing the truth.
Loving fully, and being present fully, taking a risk and taking the consequences and learning from it and growing from it into a beautiful new strong and powerful person!
Here is the music brief:
"Good Girls by Margarita Shamrakov
Good Girls don't sleep with a guy on a first night
Good Girls don't fall in love at a first sight
Good girls don't stay up all night
Writing poems to a younger guy
Good Girls they never doubt their worth
good girls they never lose their voice
good girls don't hate themselves
and wake up lost
And I stuff myself with all this chocolate
tell me that you love me, tell me that I am worth it
Tell me one night stand will turn into forever
Tell me I am the best one ever
Good girls don't bite their lips till blood
good girls don't chew their nails till flood
good girls don't overeat
and then through up.
Good girls they don't reveal their cards.
good girls protect their hearts
good girls don't give it up
All at once
good girls they don't burn out
And I want too much and too soon again
I wanna be normal I wanna be bland
I am not afraid to jump, I am not afraid to dive
I am not afraid to lose, I am not afraid of love
I am not afraid to lose, I am not afraid of love.
Guess I am not a good girl
Guess I am not a good girl
Guess I am not a good girl
but you thought I was.
Guess I am not a good girl
Guess I am not a good girl
Guess I am not a good girl
but you thought I was."
You can visit here to listen to the amazing song https://soundcloud.com/shamrakov/good-girls
Media Contact
Contact Person: Margarita Shamrakov
Email: Send Email
Country: United States
Website: https://soundcloud.com/shamrakov/good-girls