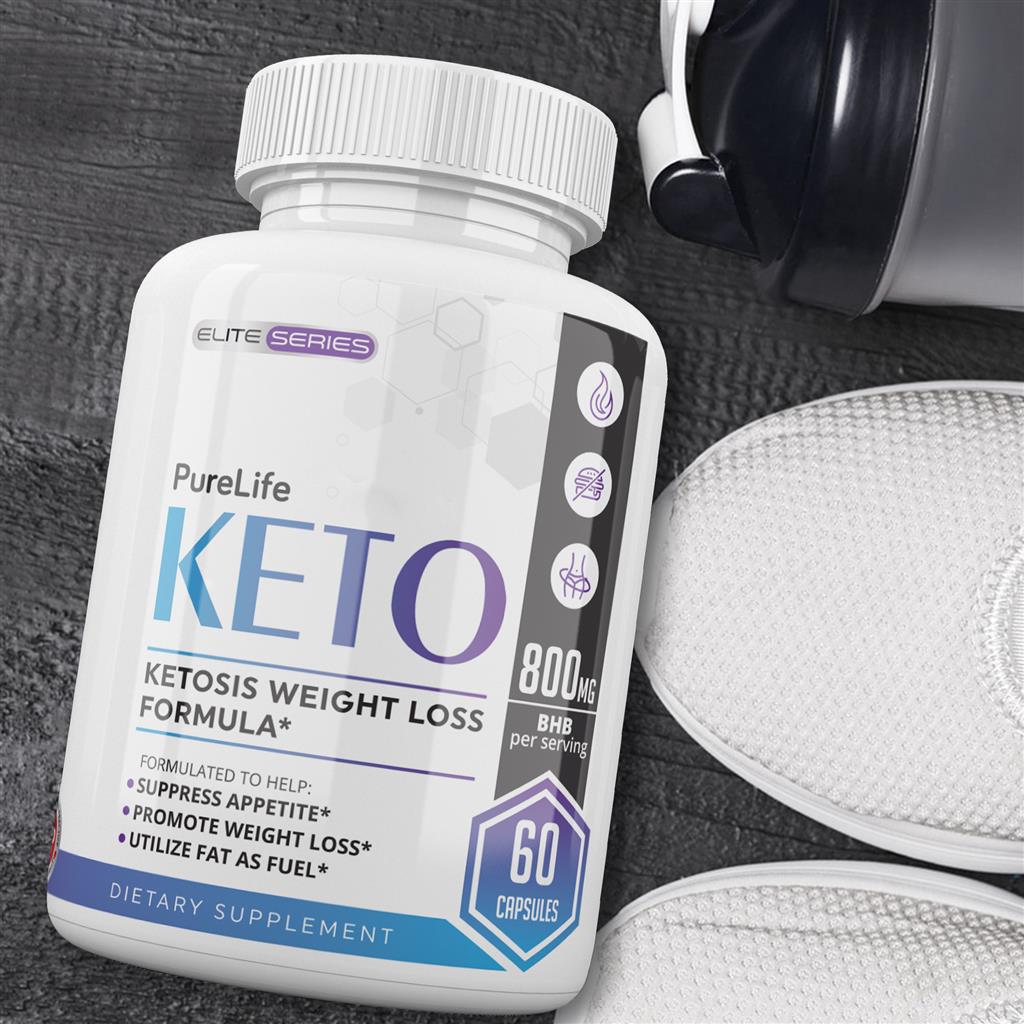 December 30, 2019 – The year 2019 was the year of the all popular Keto diet. The New Year will see further growth in this weight controlling diet's popularity with new products and solutions in online markets, such as the recently launched PureLife Keto Diet Pills.
The popularity of keto diets over other alternatives such as the paleo diet lies in its ability to burn fat on a very low carb diet. This is when ketones build up in the blood, causing the body to adapt to burning fat for energy and the brain starts to burn ketones for energy instead of glucose.
The Keto diet is expected to grow at a CAGR of 5% until 2023. This growth will be supported by various keto diet products in online markets as well as specialty stores and supermarkets. The growth in the wellness industry and the extreme health consciousness of modern consumers will also aid in keeping the keto diet popular.
PureLife Keto Diet Pills are formulated to support metabolism and help curb cravings while boosting energy and focus. Those on the keto diet and exercise regularly will benefit the most by adding this supplement to their daily routine.
"We are very pleased with the success of PureLife Keto and want to thank the thousands of customers who have bought and used our product. PureLife Keto is just the first of our expanding product line, so be ready for even more revolutionary products from us in 2020," says a spokesperson for Purelife Keto.
"This helps curb my appetite! I have been on Keto for a while, but when I started these, it jump-started my weight loss again," says a recent customer.
For those who have fitness goals for 2020 already in place, adding PureLife Keto to that could give you the extra boost you are looking for. PureLife Keto is manufactured in a state-of-the-art cGMP facility right here in the USA.
For more information, please visit: www.PureLife-Nutrition.com
*Statements regarding dietary supplements have not been evaluated by the FDA and are not intended to diagnose, treat, cure, or prevent any disease or health condition.
Media Contact
Company Name: Purelife Keto
Contact Person: Customer Service
Email: Send Email
Country: United States
Website: http://www.purelife-nutrition.com/