With the new decade in full-swing, CKO Kickboxing announced that participating locations will start rolling out their new plant-based program that focuses on accountability, nutrition guidance, and their already well-known CKO Kickboxing classes.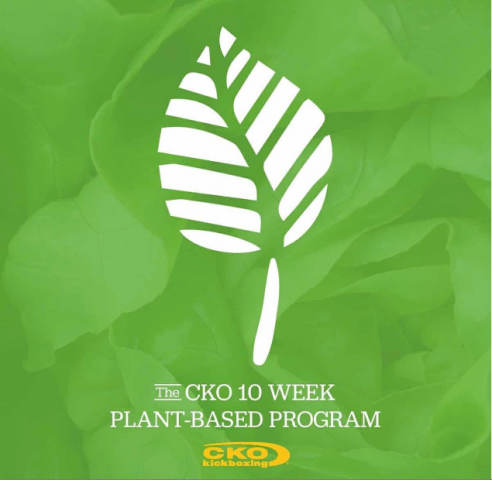 The CKO 10 Week Plant-Based Program features weekly nutrition lessons and food coaching as the foundation of the lifestyle improvement strategy. Its primary focus is not to give participants a diet, but rather, to enhance their weekly habits while making small changes to their current daily food intake. In combination with the CKO Kickboxing guided workout, capable of burning up to 1200 calories per class, the program defines itself as a valuable asset to anyone looking to focus on a plant-based way of life.
"I personally follow a plant-based lifestyle," explained Joseph Andreula, founder and CEO of CKO Kickboxing. "I believe in it and want to be able to bring coaching to anyone looking for help with it too. All our CKO locations across the United States and Canada are about being all-inclusive and building constructive communities together. Our CKO 10 Week Plant-Based Program is another example of our continued commitment to a positive future together."
CKO Kickboxing is a gym with one hour classes anyone can take that incorporate a real heavy bag, real kickboxing moves, and the addition of body-weight sets to get your heart rate up and body fat down. The music is always pumping and the trainers are always calling out new moves during the class to keep you active and engaged. Participants can go at their own pace to lose weight, build muscle, reduce stress and have a fun workout that takes them to the next level of fitness.
For more information on a location near you and the CKO 10 Week Plant-Based Program, please visit www.CKOKICKBOXING.com
For more information on CKO Kickboxing, please contact ‪Joseph@CKOKickboxing.com
For more information on franchising, please visit www.ckofranchising.com
Media Contact
Company Name: CKO Kickboxing
Contact Person: Joseph Andreula
Email: Send Email
Country: United States
Website: www.ckokickboxing.com