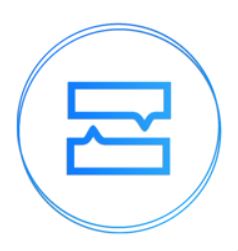 Daily Talks is a fun new app that allows the users to find new friends and expand their network around the world based on their common interests. Anyone can create chatrooms anonymously that are categorized by topics like culture, Daily hobbies, gaming, Fashion, Sports, Movies and more. It is an easy to use app that enables the users to discover new friends and connect with people who share their similar interests. The app, available for iOS users has received great reviews from the users so far.
What makes the Daily Talks app stand out from the popular social media is that it allows the users to find people around the world who share their similar interests and chat with them directly. It enables the users to express their thoughts and opinions in a safe environment, as the app has strict policies against bullying or trolling. Although a decade ago, chatrooms gained quite some popularity, they were later overpowered by mainstream social media like Facebook, Instagram, Twitter, and others. While popular social media channels provide a great way to connect with people around the world, it isn't always easy to find someone who shares a similar mentality and interests. But with the Daily Talks app, one can create or join a chatroom to talk about their favorite topics.
Daily Talks app provides a great break from the monotonous life by allowing the user to chat with random new people in a number of different mobile chat rooms. The app enables the users to make friends online regardless of their race, religion, gender or country. The unique algorithms integrated within the app make sure that all the profiles are of real people and no bots. The users can make new friends from different countries, plan some activities or a trip together. They can also create chatrooms in any language of their choice and have their bilingual friends join the chatroom!
Download the Daily Talks app for free on the Apple App Store.
Media Contact
Company Name: Lit Apps, LLC
Contact Person: Press Executive
Email: Send Email
Country: United States
Website: apps.apple.com/us/app/daily-talks/id1474755273