Ooze action with DarkMatter TV's list of must-see action films for the New Year.
Los Angeles, CA – Jan 10, 2020 – Greetings earthlings!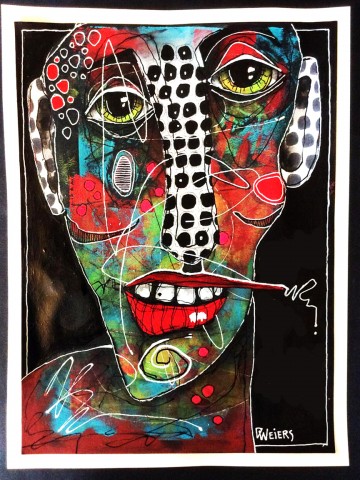 Hello, this is Zane Zartrod AKA Captain Wham, hailing from the Black Knight satellite, which has been orbiting the earth for over 10,000 years.
As a space jumper, I travel through the Milky Way from planet to planet, fighting crime against the mutant beam-blasters. The job is a whirlwind of explosive mayhem, but I live for the thrill and adventure.
Recently, I was orbiting the galaxy when I found the DarkMatter TV spaceship. Stepping inside the app, I was welcomed by the sign: "The very best content from the dark side: the best horror, sci-fi, action and true crime entertainment."
I couldn't believe my eyes – a place for show-stopping action entertainment, even crowded in this sci-fi obsessed galaxy?!
Heading down the "action" pathway, I couldn't contain my excitement for explosive spectacles full of epic fight scenes, dangerous car chases and high intensity adrenaline rushes. And boy, I was mind-blown by all choices – 2020 is going to be oozing action!
Zane Zartrod AKA Captain Wham's "Kick Ass New Year: Must-See Action Films From DarkMatter TV":
The Assassin (2015) – Hou Hsiao-hsien
Swelter (2014) – Keith Parmer
IP Man: The Final Fight (2013) – Herman Yau
Young Bruce Lee (2010) – Raymond Yip, Manfred Wong
The Courier (2019) – Zackary Adler
Wu Dang (2012) – Patrick Leung
Bunohan: Return to Murder (2012) – Dain Iskandar Said
Tai Chi Hero (2013) – Stephen Fung
Steam (2017) – Pau Han Kho
Instant Death (2017) – Ara Paiaya
Tai Chi Zero (2012) – Stephen Fung
Action-packed and fun, grab your friends for the non-stop thrill ride of the DarkMatter TV app today!
I've just received a 9-1-1 – time to battle some mutant beam-blasters!
Catch 'ya on the dark side,
– Zane Zartrod AKA Captain Wham
Blast off with the DarkMatter TV app today! Available on your iPhone, iPad, Apple TV or Android devices, stream DarkMatter TV for free here or on Google Play.
Follow DarkMatter TV on Twitter @TVDarkMatter (https://twitter.com/TvDarkmatter), Facebook (https://www.facebook.com/DarkMatterTV/) and Instagram (@DarkMatterTVapp).
Please contact DarkMatter TV at info@tricoasttv.com for more information.
Media Contact
Company Name: TriCoast Entertainment
Contact Person: Jenna Wilen
Email: Send Email
Phone: 3104587707
Address:11124 Washington Blvd.
City: Culver City
State: California
Country: United States
Website: http://www.tricoastworldwide.com