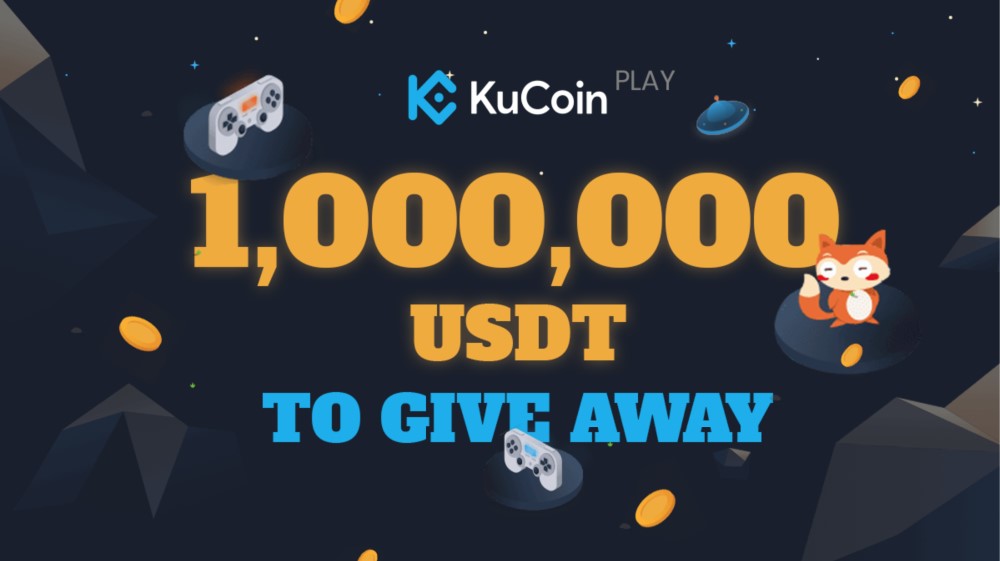 To celebrate KuCoinPlay's launch we will be giving away 1,000,000 USDT in rewards to participants.
Dear KuCoin Users,
KuCoin is proud to announce the official launch of KuCoinPlay, the place to discover blockchain projects and win awesome prizes at the same time. KuCoinPlay rewards users for participating and supporting cryptocurrency projects through competitions and giveaways, where the top-performing participants win the top prizes.
The platform initially launched its beta version in 2019 to great success. Millions of tokens and coins have already been given away by some of the top projects in the market. Now, with the full launch of KuCoinPlay, users can expect to see more great projects and activities becoming available, offering even more ways to support promising projects and receive rewards.
To celebrate the event, KuCoinPlay is launching its biggest campaign yet. Today, a giveaway will start where we will be giving away 1,000,000 USDT in rewards to participants.
To participate in the giveaway, visit this page: https://kucoinplay.com/1-million-usdt-giveaway

Video Link: https://www.youtube.com/embed/lIW_dR4E9x0
Duration of giveaway: From 19:00 on January 10, 2020 to 19:00 on February 10, 2020 (UTC+8)
Prize pool: A total of 550 users will be rewarded, the top 500 users will be rewarded 1000 USDT each and we will select 50 users at random from all participants to win 10,000 USDT each. To qualify for the random rewards users must complete at least 1 task in the campaign
Regards,
The KuCoin Team
What is KuCoinPlay?
KuCoinPlay is the most advanced viral marketing platform in the crypto industry and beyond.
We have poured 20 years of gamification and user acquisition experience into creating this state of the art marketing machine.
Users are incentivized to compete with each other into performing gamified marketing actions for the projects sponsoring the campaigns.
This means all users can benefit from participating directly by gaining points that will entitle them to handsome rewards. At the same time, projects benefit from all the added exposure engaged and active crypto users bring by interacting with their KuCoinPlay campaigns.
Feel free to check out all features of KuCoinPlay on our business page: https://business.kucoinplay.com
Thank you all for your continuous support, we are excited to keep bringing the best opportunities for all our users.
Media Contact
Company Name: KuCoin
Contact Person: Media Relations
Email: Send Email
Phone: 0871979465
Country: Singapore
Website: http://kucoinplay.com/